Visiting an animal health center is crucial for any pet keeper, it's no more about treating a disease, normal check-up, or vaccinations, some provide grooming and animal boarding also.

As a "pet parent", you are fond of raising a healthy and happy pet, getting older together, and enjoy every moment with him, but that may cause some sleepless nights also thinking about how your pet is? Why is he licking his paws more frequently recently? Why isn't he eating normally? Etc... And you find yourself heading to an animal health center.
What's the importance of visiting an animal health center?
You are not the first in fact, caring about beloved animals are as old as 9000 BC. However, in recent days, visiting animal health centers has an elevating curve, with increased demand on improving the health state of raised pets and enhancing the quality of life.
Available services:
The animal health center provides some important services to your pet, and it's not necessary to visit one when your pet is showing altered behavior or disease symptoms, in fact, your sweetie kitten is a master in hiding diseases.
Normally, in an animal health center, a full check-up is provided after taking your pet history, also vaccination is provided according to your pet state, age, and geographical place. Screening for parasites and blood screening is normally available in centers, but some animal health centers are going beyond normal in caring for your pet, some of them offer grooming and spa, some others offer to board your pet while you are away for some time.
What's the best time to visit animal health centers?
As we agreed, it's not necessary to wait until serious symptoms appear to book a visit to an animal health center, however, it's a basic time to do so, if your dog has diarrhea, or repeating cough and sneeze, or if your cat has weight loss or difficulties in breathing, it's time to book a visit, but there is a common schedule of visits according to your pet age regardless its health state.

When having a puppy or a kitten, almost three or four months, it's recommended to visit a vet every month to ensure having all required vaccinations and monitor progress in terms of weight, skin, and overall alertness. During adult years, your pet is recommended to be checked once per year unless you notice any change in behaviors or habits, while during senior years it's better to be checked twice per year, having some screenings like urine, stool, and blood analysis to make sure internal organs are performing efficiently, that's how you have an old, healthy and happy friend.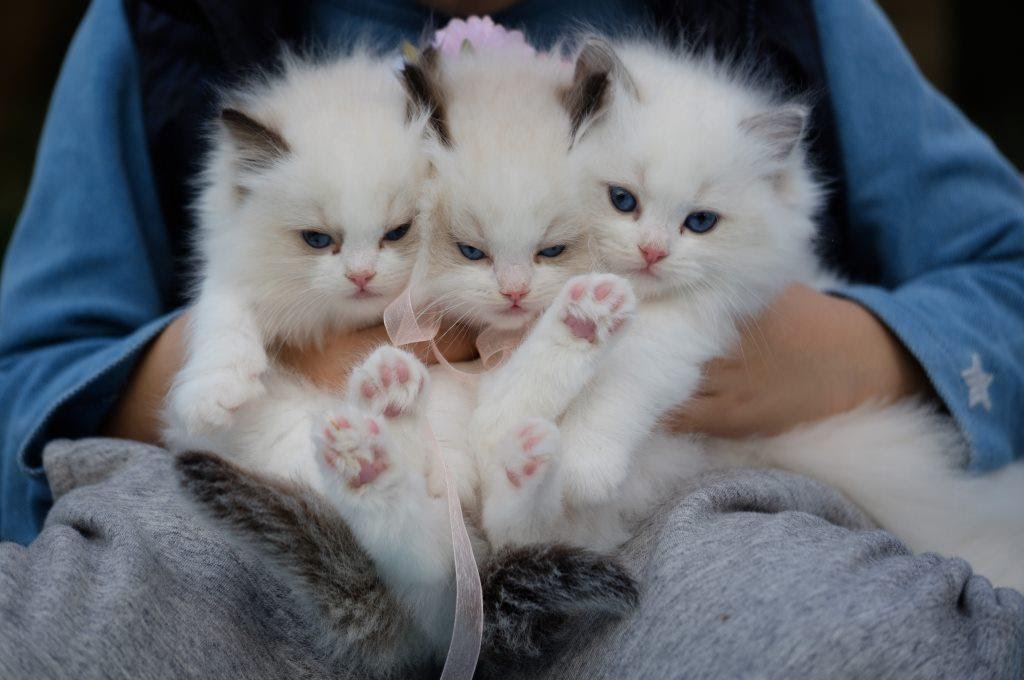 What's the best criteria for animal health centers?
Obviously, you will need to visit an animal health center while taking care of your beloved pet, but how can you choose the suitable center for you?!. Some criteria can make it easy for you to choose where are you heading to with your per;
-Place:
It's always easy to depend on the nearest animal center, having a near place makes you feel comfortable and decreases burdens on your shoulder.
-Vaccinations: 
The new trend now is to vaccinate your pet rather than waiting for diseases, it helps decrease the time of suffering as well as your money later, so having a center that provides a wide range of vaccinations is an absolute advantage.
-Various services:
Beyond normal health care services provided, a unique animal health center will have extra services like grooming, spas, and even animal boarding if you are away for a day or more.
Our dewtreats for you today are that Raising a pet is a responsibility as well as a joy of life, you will be concerned with his health state frequently, that means regular visits to an animal health center that will provide your pet with full check-up, monitoring development, vaccinations, and if you are away for a day or more, don't worry, some of them will get you back with other services such as animal boarding.
By Dr: Moataz