You might be searching for the best cold sore remedy don't waste your time in another place continue reading and you will find all you need to know.
Do you feel itching, burning, or tingling around your lips for a day or so before a small, hard, painful spot appears and blisters that erupt along the border of your lips that may merge and then burst, leaving shallow open sores that ooze and crust over?
If your answer is yes, then you should know more about cold sores and their life span, How they spread, And the best cold sore remedy.
To fight Something, we need to know more about it so we need to know what cold sores are first
Cold sores or fever blisters as they have most commonly known that tend to develop on the lip or around the mouth are caused by herpes simplex virus, usually, type 1, The virus, also known as HSV-1, But in some cases, HSV-1 can cause sores on the genitals and type 2 virus (HSV-2) can cause sores on the mouth.
HSV-1 causes painful and unsightly blisters or ulcers and also can cause a lifelong infection that can be dormant in your body for years before causing a cold sore to appear. The virus can still be passed to other people while it's dormant.
At the first contact with the virus, you will experience a breakout within just a few days which can be the worst, accompanied by a fever, sore throat, aches and pains, and a headache.
After the initial breakout, the virus doesn't leave the body. It remains dormant in your nerve cells. Flare-ups can also occur at any time and are triggered by many things like
- Stress
- Hormonal fluctuations
- Surgery
- Fevers
- Illness
- Sun exposure
How are cold sores spread
HSV-1 is spread by close contact with skin or saliva, sharing utensils and towels. it enters the body through a small cut in the skin. Be aware that Once you've contracted HSV-1, you have it for life.
News time
The good one is that Cold sores typically clear up within 2 weeks in healthy people with a healthy immune system and no other underlying health conditions, like eczema.
The bad one is that nothing can clear up a cold sore overnight. But some medications and treatments can shorten the lifespan of a cold sore and make you feel better, too.
Cold sores typically follow the same five stages
1. Tingling
2. Blistering
3. Weeping
4. Crusting
5. Healing
Are you still interested in cold sores? Keep reading to learn what is going to happen in each stage of cold sores and find out the best cold sore remedy
Stage1 (Tingling)
Tingling is the first sign that cold sores develop on the surface of the skin. The area may also burn or itch. Treatment during this may reduce its severity and duration, but it won't prevent the sore from forming.
Oral medication is most useful during this phase which can also be used daily to prevent or limit outbreaks.
Stage 2 (Blistering)
About a day or two after the initial tingling phase, one or more blisters filled with clear fluid appear on the surface of the skin. This is when a cold sore will typically move to the blistering phase.
The skin around the blisters will be red. The blisters may appear in many places including your mouth or inside of it, or in your throat. You should also increase your water intake. It's important to stay hydrated.
They can easily spread, Once cold sores appear on the surface of your skin, use caution. You must wash your hands with warm, soapy water after you touch the affected area, and avoid sharing drinks or food during this time.
Oral sex and Kissing can also spread the virus You should limit intimate contact until the blisters are completely gone. You should avoid certain foods, such as:
Citrus

Spicy foods

Salty foods

Hot liquids
Stage3 (Weeping)
Within a few days of appearing on the surface of your skin, The cold sore will break open. Open sores will be red and shallow. They are most contagious during this time.
The condition could be worsened or spread by Picking. It can also create a bacterial skin infection so Avoid picking at the sores.
Stage4 (Crusting)
At the beginning of the crusting stage. Your blister will dry and will look yellow or brown.
Be careful to not aggravate the crusted blister. Zinc oxide ointment and cold and warm compresses and can help at this stage.
Stage 5 (Healing)
When the crusted blister scabs over thank God it is the final stage of the cold sore it is the healing stage.
You need to try using emollients containing zinc oxide or aloe vera To keep the scab soft and to reduce irritation, The scab will slowly disappear by flaking away. Cold sores generally don't leave scars.
What not to DO if you have a cold sore
1. Touch an open sore
To avoid the risk of spreading the virus from your hands to someone else.
2. Attempt to pop the sore
A cold sore isn't a pimple. If you try to pop it, it won't make it smaller. unintentionally You may spread the virus to someone else.
3. Pick at the scab
The scab will disappear on its own after a few days and it might leave a scar. If you pick at it.
4. Aggressively wash
Will just irritate your already fragile skin.
5. Have oral sex
You need to wait until it clears up before you resume any sexual activity.
6. Eat acidic food
You might want to avoid food that's high in acid, like citrus fruit and tomatoes, which can cause a burning sensation when they come into contact with a cold sore.
7. Sharing personal care items
Such as utensils, towels, or toothbrushes.
Time For cold sores treatment
While cold sores can be unavoidable, there are a few things you can do to calm or shorten the duration of a cold sore outbreak.
What you need to remember about treating a cold sore
Don't wait, Start treating it right away, and you may be able to reduce the time you have. When you notice that tingle, start applying a topical antiviral medicine to the spot on your skin.
Do you ask Where to start? What should I do and the best cold sore remedy? don't worry about it we suggest you 3 tracks pick up the most suitable for you.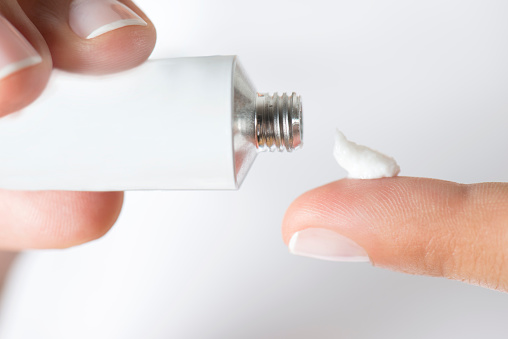 1. OTC track
Consider using an antiviral ointment Such as docosanol (Abreva). Lots of people start with this common OTC option and use it until their cold sores have healed. Healing times may be comparable to other treatments With this product.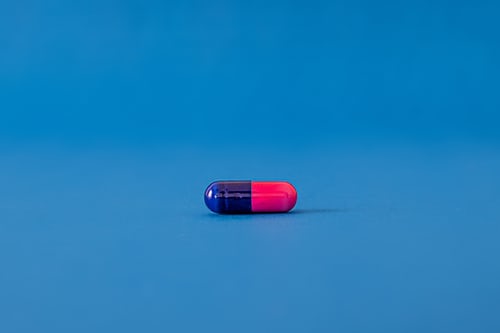 2. Prescription track
An OTC topical cream isn't your only option as one of the best cold sore remedy. You can also try prescription antiviral medication.
Sometimes, these medications can speed up healing. But You need to talk to your doctor first to see if one of these medications might be a good option for you:
Acyclovir(Zovirax): available as a topical cream and oral form too.

Famciclovir: available as an oral medication

Penciclovir(Denavir): available as a cream

Valacyclovir(Valtrex): available as a tablet
Use these medications as early as possible to expedite the healing cycle. Once your cold sore begins to crust over and a scab is formed, start applying a moisturizing cream.

Home remedies track for cold Sores:
Most of us are interested in a complementary approach toward healing a cold sore. Aiming for speeding up the recovery from the infection, here are several options to choose the best cold sore remedy from in this arena.
Wait, you first need to know that there is insufficient data to support these complementary therapies in treating cold sores. So:
They should be discussed with your doctor before use.

Take caution when applying new substances to your skin. to prevent Reactions, like irritants and allergic contact dermatitis, which have been known to occur from some of these treatments.

Test it on a small area of skin, to see how you react before applying it elsewhere.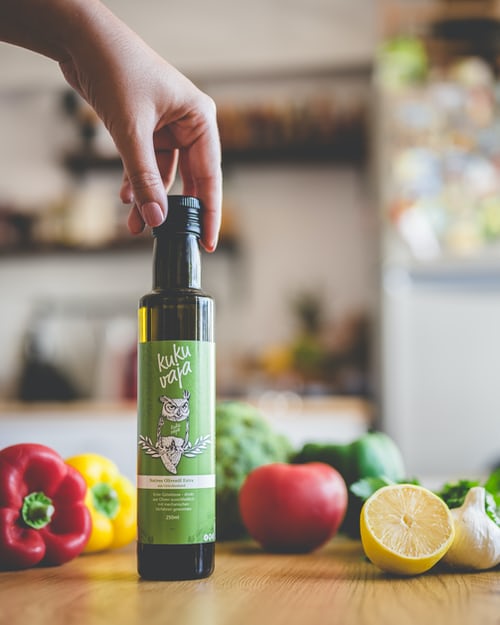 1. Apple cider vinegar
Because of its proposed ability to fight off bacteria, virusesTrusted Sources, and other germs. Many people are attracted to using apple cider vinegar and consider it the best cold sore remedy, but be sure to dilute it before using it.
Full-strength apple cider vinegar is too intense and can seriously irritate your skin then apply only once or twice per day.
2. Tea tree oil
Although research is limited, tea tree oil does show some promise in fighting off the HSV-1. Dilute it before dabbing it on your skin.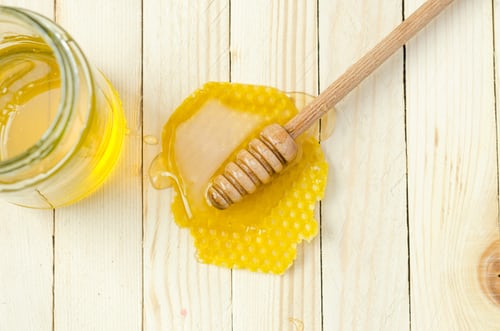 3. Kanuka honey
It could be one of the best cold sore remedy. A clinical trial found that this honey seemed to be as effective as acyclovir.
4. Propolis
Like honey, propolis is another bee product. That has antiviral activity, Trusted Source could make it the best cold sores remedy as it is a little more quickly.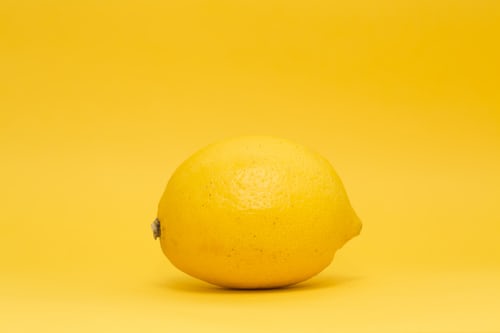 5. Lemon balm
One of the best cold sore remedy is lemon balm. It is an herb from the mint family applying it with cream to a cold sore could help the healing process. Lemon balm is also available in capsule form
6. Peppermint oil
Research shows that peppermint oil is effective in fighting off both the HSV-1 and herpes simplex virus type 2 (HSV-2). So it would be one of the best cold sore remedy.
Do you want to try this remedy? apply a diluted bit of peppermint oil to the spot once you feel the tingle of a developing cold sore.
7. Other essential oils
You may want to add these essential oils to your list of best cold sore remedy to consider however the evidence for this home remedy is anecdotal.
1. Ginger
2. Thyme
3. Hyssop
4. Sandalwood
They may even be effective treatments for drug-resistant versions of the herpes simplex virus, But first, they must be diluted with a carrier oil.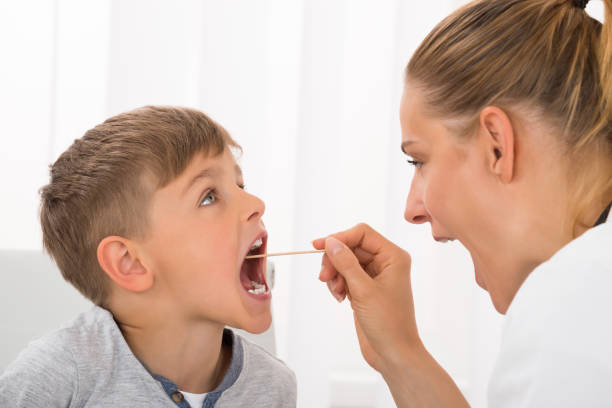 Reasons to see your doctor
It's time to check with your doctor. If your cold sore lingers beyond 2 weeks, If you're constantly dealing with cold sores several times a year or more that's another good reason to check with your doctor.
Other reasons to see your doctor
Severe pain.

Numerous cold sores.

Sores near your eyes.

Sores that have spread to other parts of your body.

Eczema is also called atopic dermatitis.

Having some cracked or bleeding areas on your skin. Complications may be caused If HSV-1 spreads into those openings.
Summary
There's nothing to be embarrassed about if you notice cold sores on your mouth as more than half of all Americans between the ages of 14 and 49 carry this virus.

Also, About 90% of adults across the globe test positive for the virus that causes cold sores. Some may deal with recurring breakouts but Most of these people will likely never show symptoms.

You also should know that HSV-1 is the most commonly recurring viral infection.

HSV is most contagious once sores are open and unhealed. the virus may also be contagious before or after the sores appear.so It's best to take precautions when you experience cold sores.
Nada Hosny Khalifa