The messy bun is one of the preferred hairstyles for all women. It looks so gorgeous with all hair colors, and it looks perfect for medium and long hair.
Are messy buns attractive?
There is no doubt that all women know this famous quote: "There are no ugly women, only lazy ones."
Hence, in this essay, we will shed light on the simplest and prettiest messy buns that can highlight a woman's beauty.
The messy bun is also suitable for curly, wavy, and straight hair.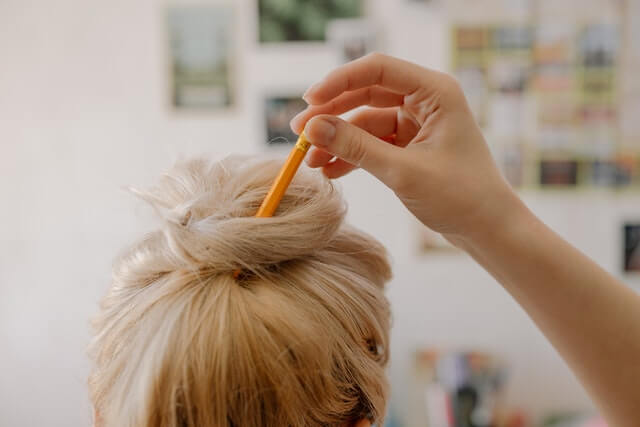 Why are messy buns attractive
The messy bun is a one-minute bun hairstyle, any woman can do it in the blink of an eye, and it is always in style.
The messy bun doesn't cause damage to your hair if you do it correctly, you can choose one of its simplest styles to make in a minute and it certainly will look stunning.
For example, you can choose Fringed Donut Bun, Messy Top Knot Bun, Messy Double Knotted Bun, Messy Low-Side Bun, etc.
The messy bun gives you a beautiful casual look, and you can add some hair accessories to look more stunning or to make it suitable for weddings or formal occasions.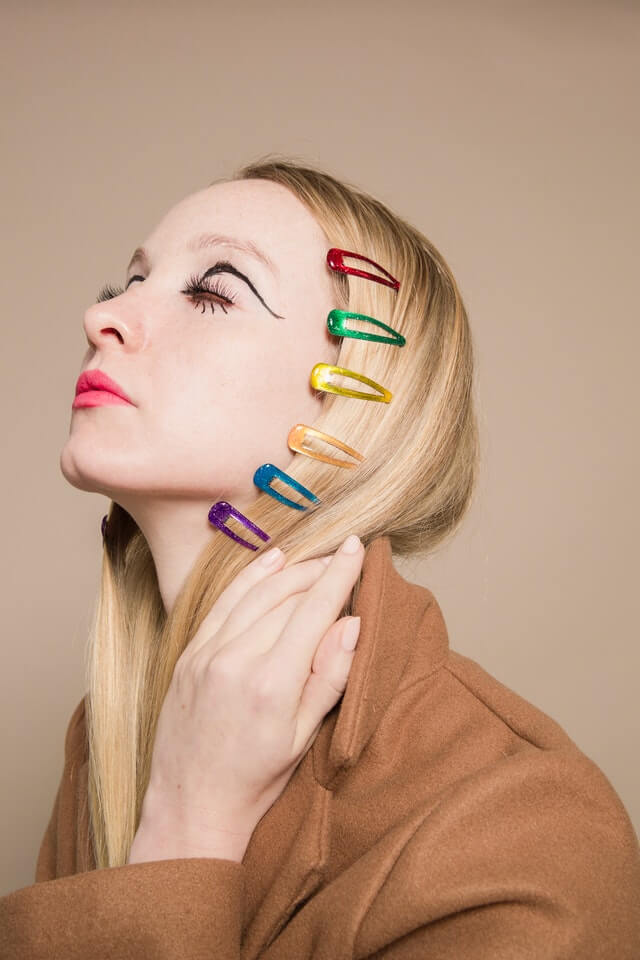 Hair Tools & Accessories
Girls with messy buns hairstyle are attractive, but without hair fixing tools you will have an ugly messy bun.
You can use some tools and accessories to make the messy bun perfect, for example, the hair sponge bun tool, the bun maker, the snap-and-roll bun hair tool, etc.
There are lots of tools and accessories that can help any woman make her messy bun in the way she prefers.
Most of these tools are made from foam sponges, which in turn cause no damage to your hair or pain to your scalp.
The Fringed Donut Hairstyle
Most women prefer the fringed donut hairstyle because it is the most casual bun hairstyle.
How to do a messy bun?
All you need to do is brush your hair to get rid of any knots or tangles, then pull your hair up to the top of your head as if you were doing a ponytail. The last step is to gather all your hair and make a bun.
The Messy Knot Bun Hairstyle
Women also prefer the messy knot bun, while young girls prefer the half-top knot bun. In this hairstyle, you will divide your ponytail into two sections.
The next step is to wrap each section around each other and twist them into one piece. You should use bobby pins and hairspray to get an extra hold on this bun hairstyle.
The Half-Top Knot Bun Hairstyle
As mentioned above, young girls prefer the half-top knot bun. It is an easy hairstyle for them, and some celebrities like this hairstyle as well.
Simply, take a section of your hair from the top of your head, then make a ponytail and wrap it around itself to create the bun. Don't forget to use elastic or bobby pins to get an extra hold on this hairstyle.
The Messy Double-Knotted Bun Hairstyle
The messy double-knotted bun is perfect for short hair, It suits medium and long hair too. This bun hairstyle is super easy for any woman or girl to make.
All you need to do is to split your hair into two equal sections and make a ponytail for each section, then wrap each ponytail around itself to get the bun.
Certainly, you will need to use bobby pins and hairspray to keep your hair buns in place.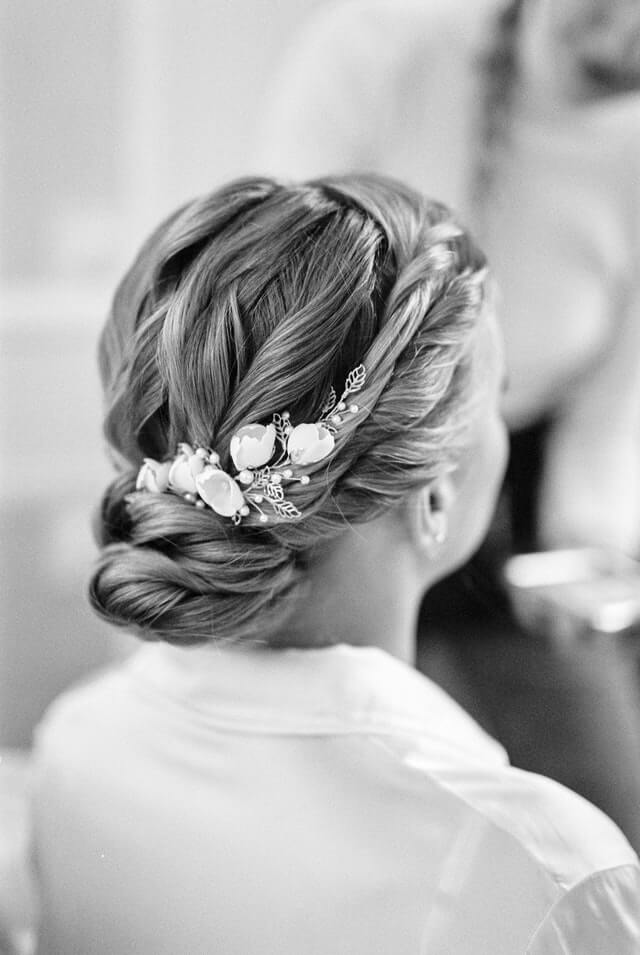 The Messy Low-Side Bun Hairstyle
The messy low-side bun can be used for casual or formal occasions, you just need to make some variations to fit the exact occasion.
If you want to get this hairstyle, all you have to do is to comb your hair on the side where you want your bun to be, then gather your hair at the base of your head, brush your hair, and tie it with an elastic hairband.
Surely, there are many other methods to make your favorite bun hairstyles. You just choose what you like.
Do messy buns damage hair
Any hairstyle could damage your hair, so you need to make sure that you are using safe products and tools for the sake of your hair health.
Finally, as we all realize that every session has a different discussion, we understand what fits a wedding party bun hairstyle may not fit a school bun hairstyle.
You already know there are many different types of bun hairstyles, you only need to focus on what fits your hair type, length, and color to get the best look.
You can look up messy bun hairstyle tutorials on the internet and you will find different hairstyles for different occasions such as school, gym, wedding parties, etc.
Remember to use hair volume, hair spray, bobby pins, and an elastic headband to hold your hair bun in place for a good time.
Always choose the bun hairstyle that makes you feel relaxed, and remember that you are always an amazing lady in any hairstyle, shape, or outfit.
Read more about:
Trendy Hair Cuts For Thin Hair
The Best Hair Color For Warm Skin