KMS Hair Products, Over 40 years of providing high-quality products only for you. Let's know more about KMS's history and the best hair products they provide.
KMS Hair Products Style is a new language that creative people use all over the world. At KMS, they use the language of style to collaborate with the community and collect ideas from inspiring places in the world like runways, urban fashion districts, and the streets.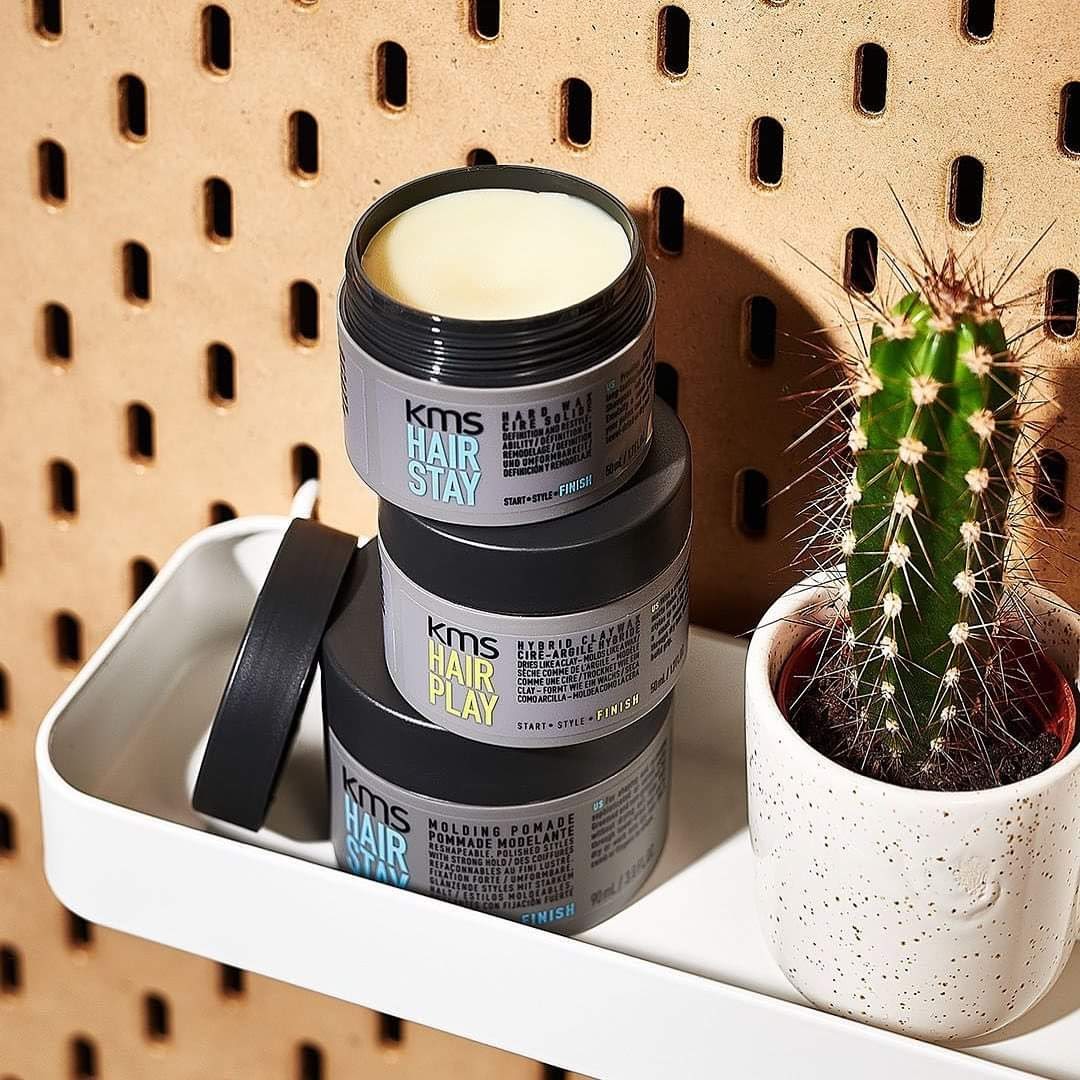 History of KMS hair products | 1976 till now:
Since 1976
The first Advanced technology of KMS has revolutionized the hair care industry with promotional products in technology and innovative combinations of natural components.
In 1978
KMS made a new Styling & Setting Gel The KMS assortment featured the molecule logo that reflected the connection to the technology with the products.
In 1985
KMS Changed Clients behaviors with developed as one of the first expanded product categories that was offered for clients. These products provided detangling and moisture and became a very successful KMS product.
In 1995
KMS Invented Major Flatout products and became the first professional non-chemical relaxer product that provides smoothing with heat protection, ease, and straightening.
In 1998
KMS made First Sublines by Taking a new subline program to divide the line by client need.
In 1999
KMS Invented a new Retail System with successful sublines which was introduced for all products which also made it easy for customers to self-select.
In 2002
KMS Invented Sea Salt Spray And Remade (Hairplay) Creme, the new invention (Sea Salt Spray) was the first of its kind on all the markets, which remains the best product around the world.
In 2008
KMS hair products Invented an iconic product which was characterized by mattifying Product Spray, it was one of the first modern dry shampoos. It was made as an upgrade to old-fashioned dry shampoos, this product put together volumizing and mattifying styling with dry cleansing.
In 2013
KMS hair products revive Non-Frizzy Hair, this new line support the non-frizz System, which changes the internal hair structure and smoothens the surface of the Frizzy hair. The result is great, it was up to 3 days of frizz and humidity resistance and up to 100 % frizz reduction.
In 2014
KMS hair products Invented New Benefits For Curls natural hair, KMS introduced (CURL UP PERFECTING LOTION) to the clients. This innovation for curly clients.
It is also distinguished by pressure-activated Technology which brings curls back to life when scrunched.
In 2018
KMS hair products Produced (Style Color) which is the first temporary hair color by KMS, can give clients around the world the chance to change their hair color like they change their clothes. It's also easy to apply and remove so it won't come off unexpectedly.
Till now
KMS hair products still provide the markets all over the world with the newest & best KMS Hair Types products to be at the top with their competitors.
KMS hair products community:
KMS community members are learning from one another – sharing ideas no matter where they are around the world. To be a part of the KMS community you can buy any of KMS Products to allow KMS to open the door to making connections with other global stylists, and also provide a platform to inspire.
KMS Commitment
From 45 years ago KMS researching and manufacturing some of the best hair care products all over the world. Their founder's vision was to integrate innovative technologies with the finest that nature has to provide – making high-performing products for a variety of hair types. KMS has always cared about environmentally friendly products.
KMS - Materials
KMS responds by only using high-quality raw materials and should not just prove highly effective in the products, but should also consider the increasing request of sustainability aspects relating to how they have been processed for production, in addition to their (bio-)degradability after use.
Summary
-KMS hair products is a new language that unites creative people all over the world.

-KMS responds by only using high-quality raw materials and should not just prove highly effective in the products.
By / Islam Saleh