Pronexa hair growth serum by hairgenics stops hair loss and accelerates hair growth by encouraging scalp stimulation and reactivating hair follicles to get thicker hair growth.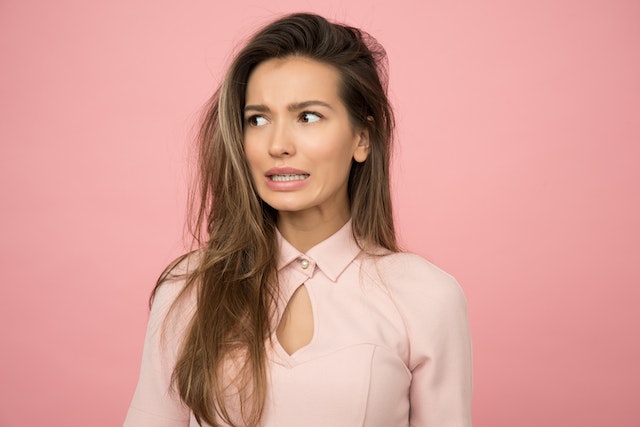 Hair loss problem 
Before we talk about pronexa hair growth serum we should touch on the hair loss problem.
Millions of people suffer from hair loss problems worldwide that cause a lot of trouble for them.
You feel sad when you see clumps of hair in the shower bottom and when your hair becomes thinner.
Causes of hair loss
- Family history (hereditary).
- Hormonal changes.
- Medications and supplements.
- Stress
- Hair styling and thought treatment of hair.
- Chemotherapy.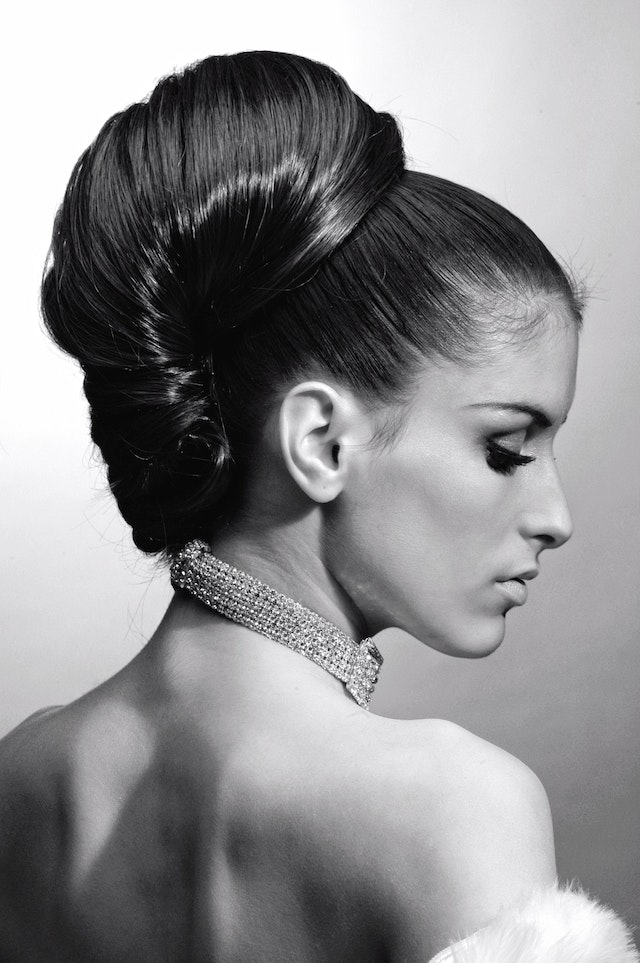 Prevention of hair loss
Prevention of hair loss by the following methods is essential for pronexa hair growth serum to work efficiently.
You should Treat your hair gently and avoid rough brushing, especially in wet conditions.
You should Avoid harsh treatments such as hot rollers and curling irons.
You should Change medications and supplements that cause hair loss.
For healthy hair, you should Protect your hair from sunlight and other ultraviolet sources.
Stop smoking to get healthy hair.
You can use a cooling cap when you are treated with chemotherapy to reduce hair loss.
Pronexa hair growth serum details
It is a topical hair growth serum that supplies hair with the necessary nutrients and antioxidants that induce hair growth and reduce hair loss rate.
Hairgenics present pronexia hair growth serum as a hair dropper with 30 ml volume.
Manufactured by hairgenics Las Vegas, Nevada. 
Pronexa hair growth serum active ingredients
- Purified water
- Alcohol
- Pisum sativum (pea) sprout
- Phenoxyethanol
- Podium benzoate
- Pentylene glycol
- Malus Domestica fruit cell culture extract
- Xanthan gum
- Castor oil
- Fragrance (perfume)
- Citric acid
- Sodium chloride
Pea sprout extract
The main active ingredient of pronexa hair growth serum is pea sprout extract which is the secret weapon of the product.
What is the pea sprout extract?
They are the germinated seeds of pea legumes and grains that provide more nutritional value.
Benefits of pea sprout extract
Pea sprout extract provides nutrients such as vitamins and fibers which are rich in isoflavones that act as antioxidants decreasing hair loss.
Pea sprout extract is very beneficial for hair growth as it provides hair follicles with essential amino acids, mostly lysine that is vital for building human cells.
Pea sprout extract provides the hair follicles with proteins that add volume to the hair and have antioxidant conditioning, volumizing, and strengthening properties for hair.
Pea sprout extracts shortened the telogen phase (the resting period of the hair growth cycle) of the hair cycle that helps to strengthen the hair follicles that prolonged the Life cycle of the hair.
Pea sprout extract supplies the hair follicles with a good low-calorie source of nutrients that is necessary for hair growth such as vitamin C, vitamin A, zinc, selenium, and iron.
Pronexa hair growth serum contains pea sprout extract which is more effective than minoxidil and natural 100% with No chemical hazards.
Clinical studies show amazing results after 3 months of using pea sprout extract the main active ingredient of pronexa hair growth serum as the following:
- 60% of users said that their hair was less likely to break.
- 95% of users reported a strong deceleration of hair loss and obtained thicker, healthier, and better-looking hair.
Phyto cell mallus Domestica
The second active ingredient of pronexa hair growth serum, it's liposomal preparation that is based on the stem cells of rare Swiss apple
It was developed by a novel technology to produce plant stem cells that are incorporated into cosmetic products to ensure hair cells longevity
Actions
It helps keratinocyte and dermal papilla stem cells to maintain their characteristics.
It Stimulates hair growth.
Phyto cell mallus domestica Prolonged anagen phase of the hair cycle. 
Phyto cell mallus domestica Delay hair aging.
Xanthan gum
It's a naturally derived ingredient that results from the fermentation of polysaccharide sugar by certain types of bacteria.
Typically, xanthan gum comes from corn, wheat, soy, or dairy
Benefits
Xanthan gum Thickening formulation of pronexa hair growth serum as it acts as an emulsifier thickening formulation to obtain consistent smooth products.
Xanthan gum Conditions hair and skin, its moisturizing actions for hair and also for dry scalp.
Xanthan gum Stabilizes hair products to ensure that formulations are still together.
Xanthan gum act as a Natural preservative.
Peg-40 Caster oil benefits
Peg-40 Caster oil stimulates hair health by lubricating skin around hair follicles and protecting hair shafts from damage.
Peg-40 Caster oil reduces inflammations.
Peg-40 Caster oil stimulates hair follicles. 
Responsible for the shiny effect of pronexia hair growth serum.
Phenoxyethanol
It acts as a preservative because of its antimicrobial properties, and also as a stabilizer because it doesn't react with other ingredients. This component Increases the shelf life of pronexa hair growth serum.
Sodium benzoate
Has antimicrobial action prevents the growth of bacteria, fungi, molds, and other bugs.
Citric acid
Citric acid is an organic acid that is found in all citrus fruits.
Benefits
Citric acid Stimulates hair follicles as it improves blood circulation in the scalp
Citric acid also Improves scalp conditions by removing dead skin cells
It Provides relief from itchy scalp
Also citric acid Has antioxidant activity.
Citric acid makes your hair glossy and shiny.
Also citric acid removes excess oil.
Pentylene glycol benefits
Pentylene glycol helps to stabilize and thicken the product because it has high conditioning and thickening properties, it also has antimicrobial and preservative action.
Pronexa hair growth serum directions
Apply half dropper (0.5 ml) twice daily, then massage thoroughly into the scalp until you feel that the serum has been absorbed.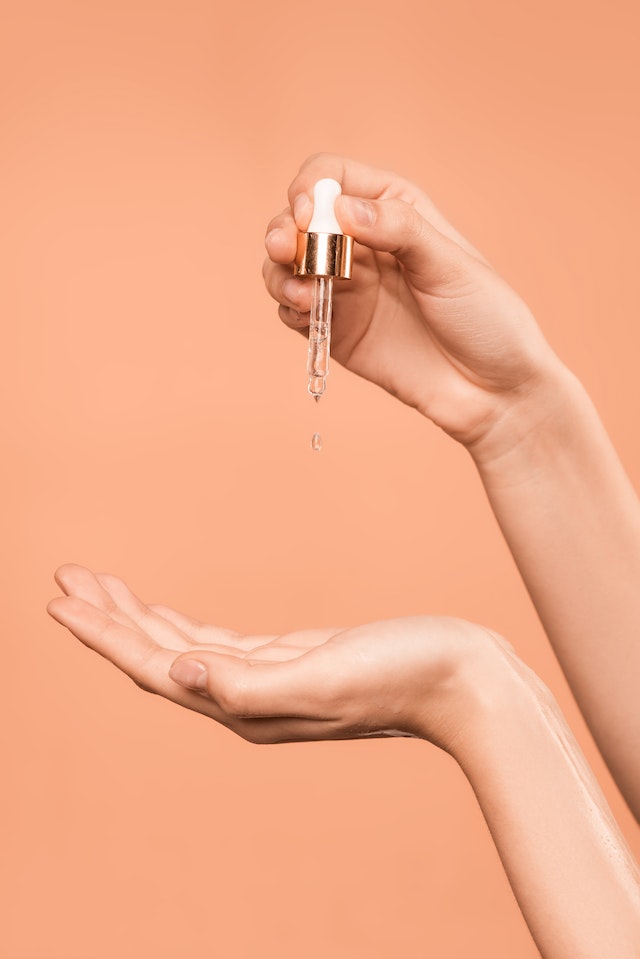 Pronexa hair growth serum cautions
- Don't apply it to eyelashes or eyebrows.
- Don't exceed recommended dosage.
- Avoid direct contact with eyes.
- If there is any contact with the eyes use plenty of water to raise them immediately.
- If irritation persists don't hesitate to call your doctor for medical advice.
- Keep out of reach of children.
Other products of hairgenics
There are other products presented by hairgenics such as:
- Pronexa hair growth supplements.
- Pronexa hair strength shampoo.
- Pronexa hair thickening conditioner.
You can use pronexa hair growth system in 4 steps:
Step 1: use pronexa hair growth supplements
Step 2: use pronexa hair-strengthening shampoo
Step 3: use pronexa thickening conditioner
Step 4: use pronexa hair growth serum.
Pronexa hair growth serum guarantee
The product has a 100% money-back guarantee.
If you don't see results from the product, send it back and pay back your money.
Another point pronexa hair growth serum manufactured by hairgenics has GMP-certified and FDA-registered facilities in the USA that guarantee a high level of product purity, efficacy, and safety.
Summary

The usage of pronexa hair growth serum is very beneficial for the growth of thick, beautiful, and healthy hair.
Read more about:
Giovanni Hair Products for Curly Hair