Healthy hair is a marker of good health. We all hope to get great hair, do that with Amika the Kure shampoo and conditioner that has the best ingredients.
What is Amika the Kure shampoo and conditioner
Amika is a hair brand As a friend to the planet that offers a lot of attractive products, that are shampoos, conditioners, styling products, and tools. Their products are designed to nourish and strengthen the hair to give it an attractive, shiny, and healthy look.
Amika the Kure shampoo and conditioner are produced in the United States, and Canada, and their hair tools are made in China and Korea.
The majority of their haircare line is Certified Vegan, however, a small number of products use animal-derived ingredients.
We all search for natural products And we are always looking for natural-friendly products that give us shiny and attractive hair, and this is exactly what is found in Amika the Kure shampoo and conditioner.
Types of Amika the Kure shampoo and conditioner
There are many types of hair And each type has a specific product and a special routine so we should choose the specific Amika the Kure shampoo and conditioner for each type of hair.
Amika shampoos come in several varieties, each formulated to specific hair concerns.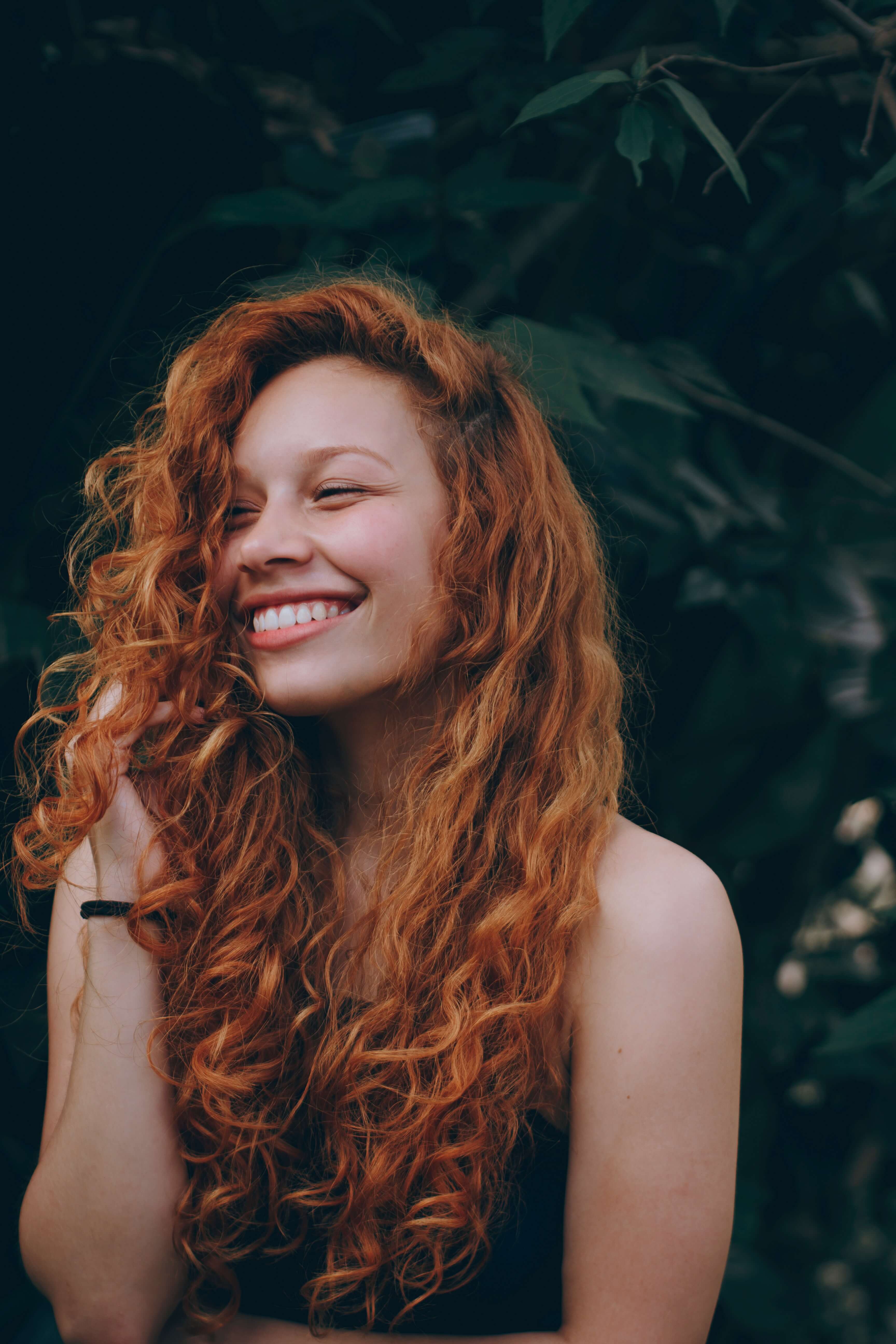 Some of the popular types of Amika shampoos
Amika hydro rush
(Intense moisture shampoo)
It is for dry, textured, or coarse hair types.
It contains hyaluronic and squalene acid, polyglutamic acid, coconut water, and blue algae, it is a hydrating shampoo that reduces breakage and cleanses hair 3x more hydration.
Amika Normcore
(Signature shampoo)
A sulfate-free shampoo that's packed with vitamins and antioxidants for soft shiny hair Without losing its natural oils, which is for fine to medium hair types. It contains coconut oil that provides excellent lathering and conditioning.
This one works on all hair types, suitable for chemical and color-treated hair.
Amika the Kure
(Bond repair shampoo)
That is for repairing and strengthening damaged hair due to everyday stressors, heat, and chemical treatments, it claims 7x more repair,55% less breakage, and 2x stronger hair after one use.
It contains plant butter and vegan proteins. Amika The Kure shampoo and conditioner are rich in vitamins, omega fatty acids, and minerals, it gives better results when used together with a bond repair conditioner.
Amika bust your brass
(Cool blonde repair shampoo)
This ultraviolet shampoo is for all silvers, grays, and blonds with high porosity hair, this purple shampoo keeps your blonde looking strong and cool.
Amika clarifying gel shampoo
Amika clarifying gel shampoo is a unique aerosol gel-to-foam that works well on all hair types, especially to refresh and rehydrate the scalp.
Amika color-lock shampoo
It works well on all hair types and is ideal for color-treated hair.
Smoothing shampoo
For the smoothest hair of your dreams
Amika volume and thickening
The shampoo is for fine, limp flat hair, it provides instant fullness and lift.
Amika exfoliating jelly
This jelly shampoo deep cleans, purifies, and rebalances, but it is not recommended for colored or chemically-treated hair.
Amika fade block
(Pre-shampoo color seal)
Amika fade block is to protect color from wash-related fading from balancing hair's pH.
We talked about the famous Amika the Kure shampoo and conditioner.
Also in Amika, there Are other products such as dry shampoo that are used after swimming and when we need to wash our hair without water, shine spray, and many types of sprays, creams, serums, and hair oil masks.
These are very unique types of Amika the Kure shampoo and conditioner. These give us more chances to choose the right type of our hair.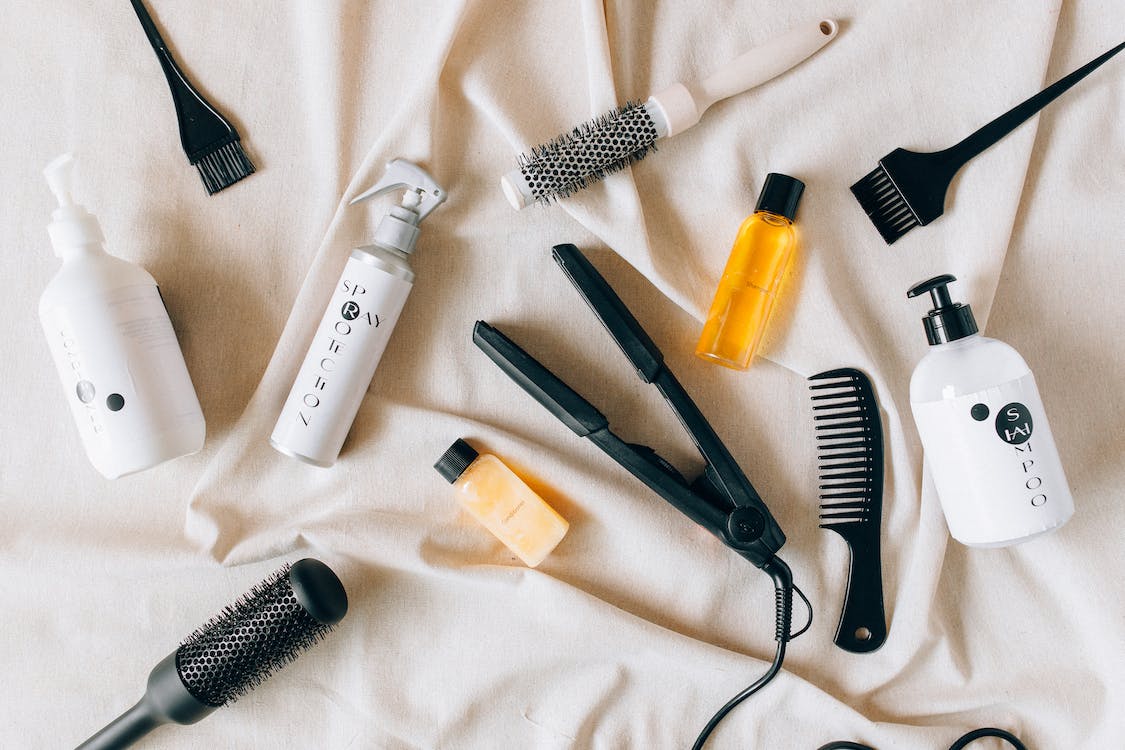 How many times should we use Amika the Kure shampoo and conditioner
It is difficult to use any shampoo daily for the best results. Use 1-2 per week with the entire Kure system.
For healthy hair, we need to use a mask and conditioner. A conditioner makes our hair smooth and reduces frizziness and a mask makes it stronger and grows.
We can Apply Amica conditioner before bedtime, and use a hair mask after shampooing, massage the Kure intense bond treatment mask through the hair, from root to tip.
Each of us has a special hair type. It is necessary to know the type of our hair and choose the product for it. So in Amika the Kure shampoo and conditioner are diverse to suit all hair types.
How do I get healthy hair
Balanced food
Our hair is mostly made up of protein, so we eat a balanced diet of protein-rich foods such as Fish, Meat, and eggs.
Other good sources of hair food are berries, spinach, and avocados, food with vitamins C and E which will help produce collagen. Eat and drink a lot of vegetables, fruits, and leafy green salads.
A multivitamin such as a zinc supplement can enhance your diet when necessary. And intake of omega-3 fatty acids for healthy hair.
That is found in fish, such as salmon, sardines, and herring. Water is also very important for health and fresh hair.
Brush your hair before you shower
Brushing dry hair distributes the natural oils from your scalp down to the ends of your hair and after a shower, it's already smooth and ready to style so we should brush our hair before shower.
Use natural products
Nature is always our refuge. We prefer using natural products for hair such as shampoo, conditioner, masks, oils, and serums.
Amika the Kure shampoo and conditioner are very good in this because they are natural.
Use a microfiber towel
Microfiber towel is very good for your hair which leads to less frizz.
Limit the use of heat styling devices
Using overheating leads to damaged hair so we should limit the use of heat.
Use natural oil
Natural oil leads to soft and shiny hair and may be used once a week.
Sleep on a silk pillow
Silk pillow reduces hair breakage due to friction. Cotton and other materials cause more friction against your hair so we need to sleep on a silk pillow.
Avoid using super-tight hair ties
Ties that increase friction and can cause breakage.
Use warm or cold water over hot water
You can use water at room temperature better than hot water.
Avoid Overuse Of Chemicals
Overuse of chemicals leads to Hair Weans as we do use natural products such as Amika the Kure shampoo and conditioner that give our hair strength and shine.
The Right Combs and brushes
It is very important to choose the best combs and brushes for our hair.
All of these factors with multiple choices of Amika the Kure shampoo and conditioner give us what we aspire to from strong, healthy, and attractive hair.
Summary

We want to have healthy and attractive hair, this gives us power and supports our self-confidence, balanced healthy food with special protein, zinc, and omega-3, a lot of water daily and less using heat, less exposure to the sun, and less using chemical products.

These all give us attractive hair!

The most important thing is to use natural products such as Amika the Kure shampoo and conditioner to give us what we want.
Read more about:
Bondi Boost Shampoo and Conditioner