Before we get into the best drugstore mousse for curly hair, you should know what type of hair you have. This will help you understand your hair's needs and which products will be suitable for taking care of your hair and being satisfied with it.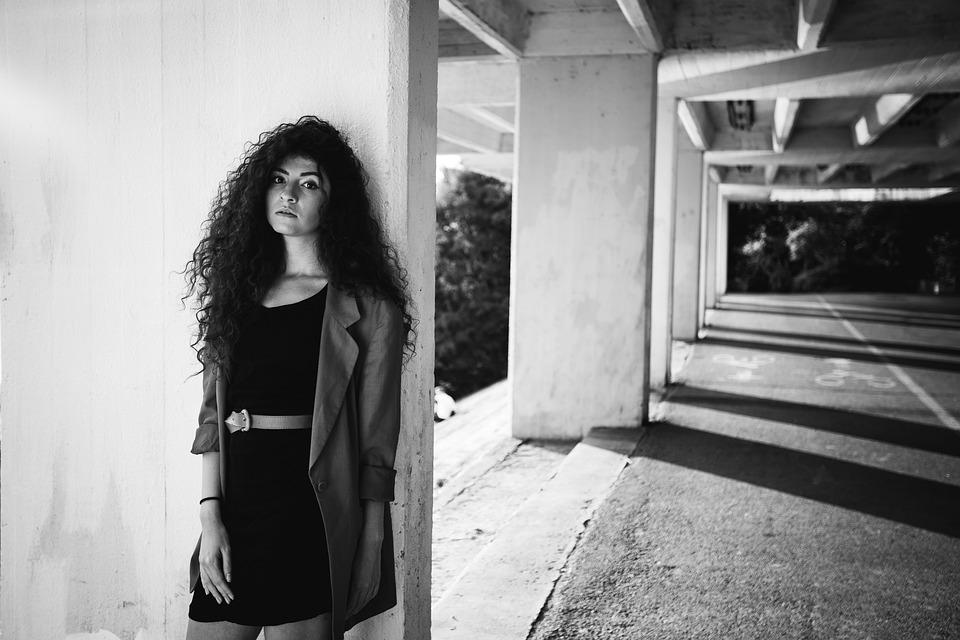 How can I determine my hair type
4 basic hair types depend on hair texture:
-

Straight (Type 1)
- Wavy (Type 2)
- Curly (Type 3)
- Coily (Type 4)
Now to know which type you have, Wash your hair thoroughly and allow it to air dry without using any products.
Your hair is straight when it dries straight with no kinks or curls.
It is called wavy if it dries with a slight curve and the shape is between straight and curly hair.
It is curly if it dries with an 'S' shape defined curls or loop pattern.
Coily hair has tight curls, spirals, or zig-zag patterns.
Each of these types is divided into other types. As we will be discussing the best drugstore mousse for curly hair in this article, we will get to tell you subtypes of curly hair to be able to determine the best product for your curly hair.
What are subtypes of curly hair
Type 3A
Have loose S-shape curls, no volume, and are shiny.
Type 3B
The curls are tighter and have more volume than type 3A.
Type 3C
Has spiraled, tight coil curls and tends to dryness. Also, it is always frizzy and has a big volume.
Important tip you should know before discussing the best drugstore mousse for curly hair
Once you discover your unique hair type, the following step towards reaching healthy hair is to find out the porosity of your hair.
What is Hair porosity
Hair porosity means the ability of your hair to take in and preserve moisture and products so it is very important to know which type you have to be able to select the best products for your hair.
It is divided into 3 types: High, Medium(normal), and Low.
There is an easy way to check the porosity of your hair at home by a hair porosity test.
Hair porosity test
Wash your hair off with shampoo and conditioner, as usual, to remove any product residue, and for best results rinse it with apple cider vinegar after that, let your hair dry (air dry), and then take a single strand of your hair, place it in a glass of water (use only clean and clear glass).
If this strand floats in the water your porosity is low.
If it sinks directly to the button your porosity is high.
If it comes in halfway and starts to sink slowly your porosity is normal.
Now that we have determined our hair type, we now need to look for the types of products that we can use.
As you see in our title we will talk about the Best drugstore mousse for curly hair because hair mousse is one of the most important products for curly hair people used in hair styling.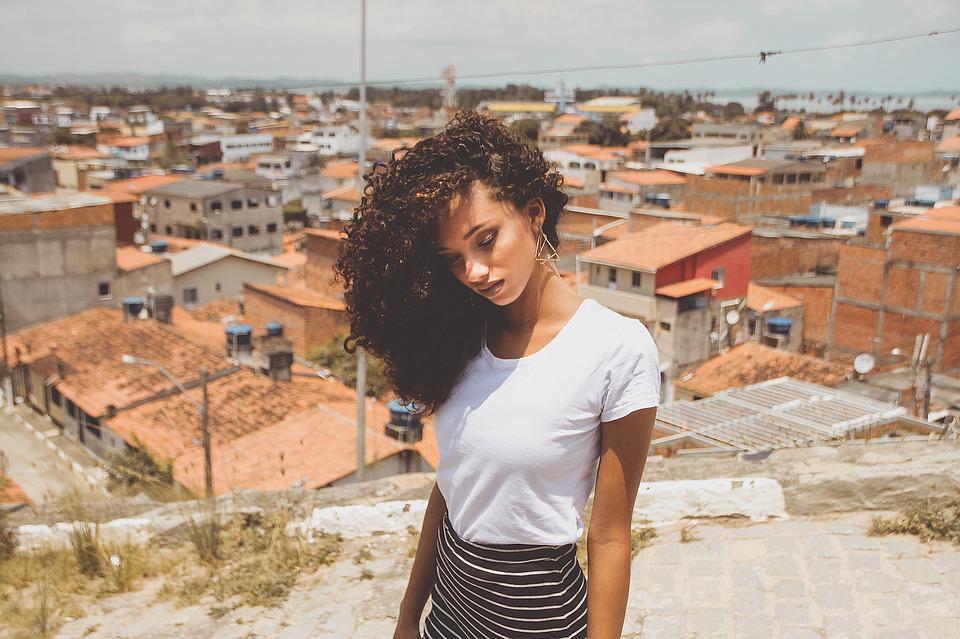 What is hair mousse
It is a hair styling product in a foam spray shape or cream foam and it is used for holding curls, decreasing frizz, and making curls defined and shiny.
No one disagrees that we are all looking for cheaper products that have high quality and avoid spending a lot of money on high-priced brands, since you can find the best drugstore mousse for curly hair that has the same good effect and makes your curls very beautiful.
Here is a list of the Best drugstore mousse for curly hair
1- Design Essentials Almond & Avocado Natural Curl Enhancing Mousse
This natural Almond & Avocado Mousse is suitable for all curly hair types.

It can give moisture and nourishment to your hair because it contains avocado and almond oil which provide hydration and shine and make you feel beautiful and confident.
It is also sulfate-free, containing no petroleum.
2- Sheamoisture Curl Mousse for Frizz Control
Sheamoisture is a well-known brand among people with curly hair and is very trusted as it is the best drugstore mousse for curly hair because it always uses natural ingredients in its products and avoids harmful components.
It contains coconut oil that helps in controlling frizz and gives a brilliant shine to your curls. The shea butter in this product hydrates and nourishes your hair, leaving it smooth, soft, and silky.
It is formulated with no silicone, no sulfates, no parabens, no mineral oil, or petroleum.
3- OGX Locking + Coconut Curls Creamy Mousse
OGX Decadent Creamy Coconut Mousse works perfectly for thick curly hair. This hair mousse has a light, great-smelling scent and is fortified with moisturizing coconut oil to help get rid of frizz, lock in moisture, and make hair look gorgeous.
This hair foam strengthens curls when it is applied to damp hair from roots to ends and allows it to air dry or use a diffuser.
4- DevaCurl Frizz-Free Volumizing Foam Mousse
Deva curl is a brand that specializes in curly hair. So, this mousse should be put on the list of 'the best drugstore mousse for curly hair.
This lightweight foam offers curls fullness, and tactile definition and can control frizz as well as give moisture resistance for up to 2 days.
5- Cake Beauty Curl Whipped Curl Mousse
This product is one of the best curly hair products that can perfectly tame frizz and enhance curls as it contains aloe vera and vitamin E. It also gives good hold and volume to your hair and has no sticky or crunch action.
6- Sebastian Mousse Forte
Sebastian Professional Mousse Forte defines and protects your curls.
This professional styling product offers a good hold and gives curly hair a volume boost that is soft to the touch. It is formulated with an anti-frizz effect to strengthen and control curls. and the very interesting thing is that it has UV Protection.
7- Pantene Mousse For Curly Hair, Pro-V
Light styling ingredients in this product support the curly hair structure to separate and strengthen curls and protect them from frizz.
Curls will be soft, defined, and combable even in high humidity so this product is the best drugstore mousse for curly hair that can give you humidity protection.
8- Cantu Shea Butter Wave Whip Curling Mousse
Made with natural shea butter and formulated without harmful ingredients so it can hydrate your hair and make it look healthy and air-dries faster without leaving any residue.
This product is for voluminous hair without frizz and also gives you defined curls.
So, it is considered the best drugstore mousse for curly hair that gives moisture to your curly hair, and also it is a widespread brand.
Conclusion :

"The right hairstyle can make a plain woman beautiful, and a beautiful woman unforgettable." – Sophia Loren

I think this quote will encourage you to take care of your hair and choose the best drugstore mousse for curly hair and I believe this article will assist you in doing so.
If you are interested, read more about: