Curly hair gives a very distinctive look to the girl, whether it is short curly hair or long curly hair, it is considered a renewal of the usual hairstyle routine, curly hair needs special attention, It tends to be more dry and tangled, so be careful when washing, combing, or conditioning it, and preserving its moisture through some hair care products and a lot of things that must be followed to preserve curly hair, which we will talk about in this article.
Women with curly hair do not have to comb their hair while it is dry for any reason, so combing is only during the shower, or immediately after washing the hair, and a wide wooden comb must be used to detangle the hair, with a large amount of conditioner or bath cream; To help comb hair.
When combing your hair, you must start with the ends to detangle, then go to the roots.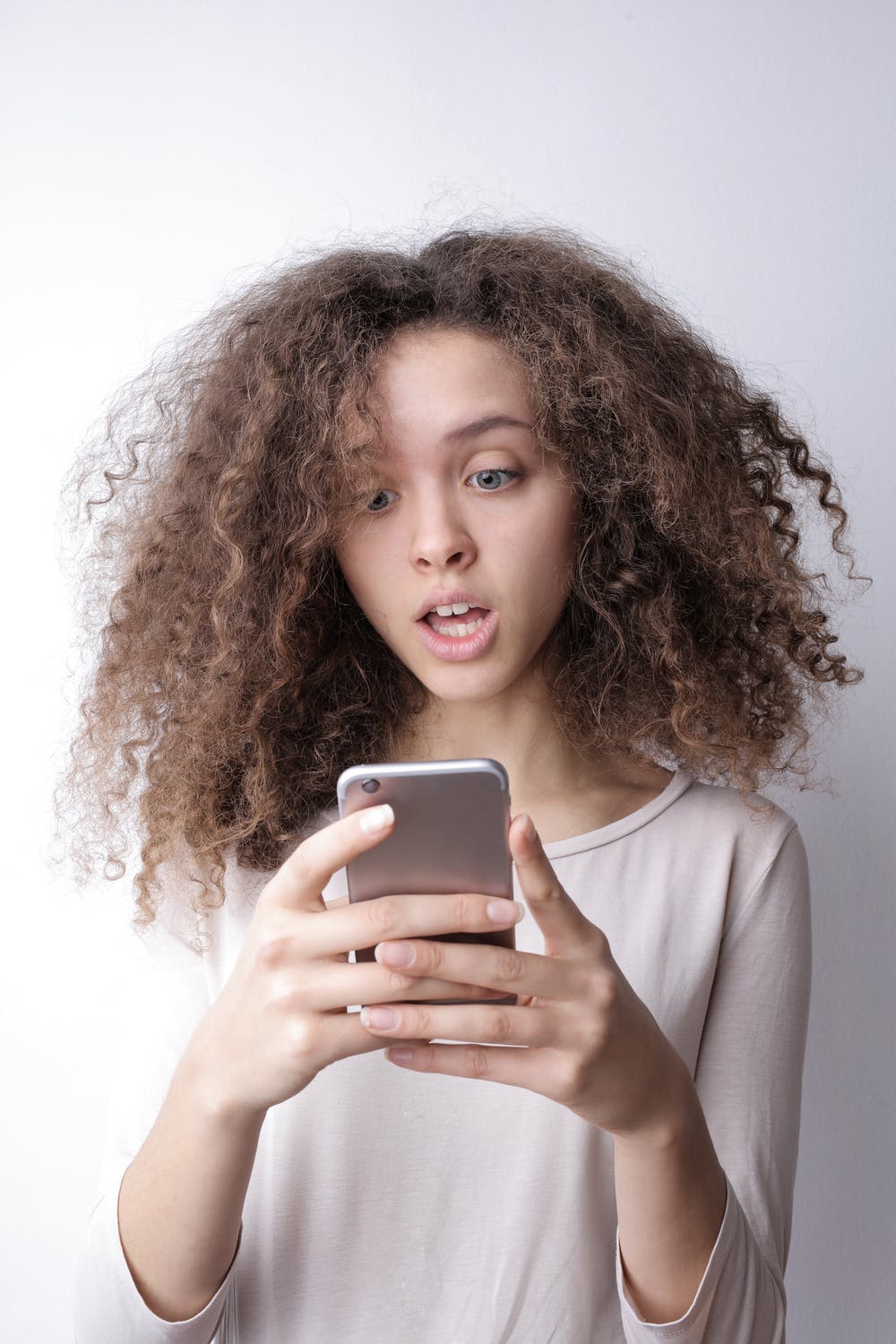 How to get curly hair?
 To obtain curly hair please follow these steps. 
The necessary tools:
a towel. 

Wide-tooth comb.

 Hair gel. 

Hairpins. 

Cotton scarf.

 hair gel.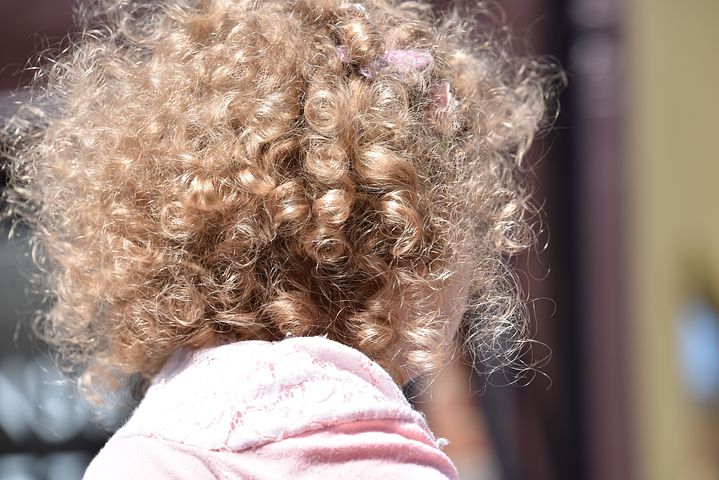 Method:
1. First, it is recommended to wash the hair with a good shampoo and then moisturize it with conditioner, after which the hair is combed with a wide comb.
2. Dry the hair well with a towel, we need to squeeze the hair and make sure to get rid of the excess water and not rub the hair with a towel.
3. Apply an amount of hair gel or any other curly hair products that help curls. 
4.The hair is split at the front of the head and then tied to the last step.
5. A section is taken from the side of the hair and wrapped around the index finger to create a loop. 
6. The strand must be wrapped against the direction of the roots and away from the face. 
7.Then the tuft is fixed to the scalp through a hairpin.
8.This process is repeated to the front of the head. 
9.The head is covered with a silk scarf, then you will go to sleep.
10. The scarf helps absorb moisture from the hair and keep the pins firm.
11. The next morning, remove the hairpins, being careful not to use a hairdryer so that the curls are not damaged. 
12.Run your fingers through the hair, and use hairspray to keep the curls as wide as possible.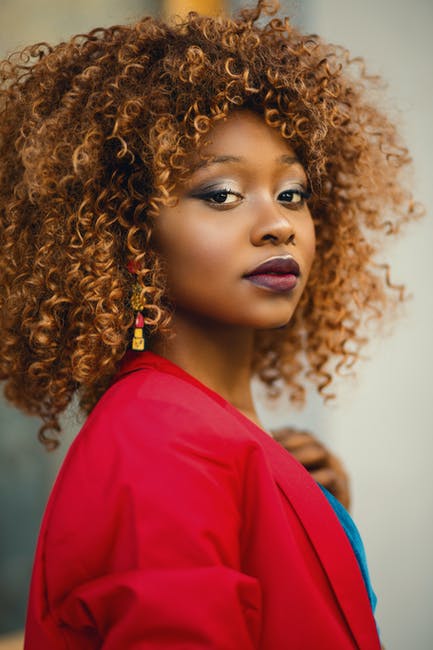 : Curly hair types
straight hair
 More shiny and flexible from any other hair type. 

It is almost impossible to curl or make curly due to the natural oils produced by the sebaceous glands in the scalp.  

 It is considered the most greasy type of hair.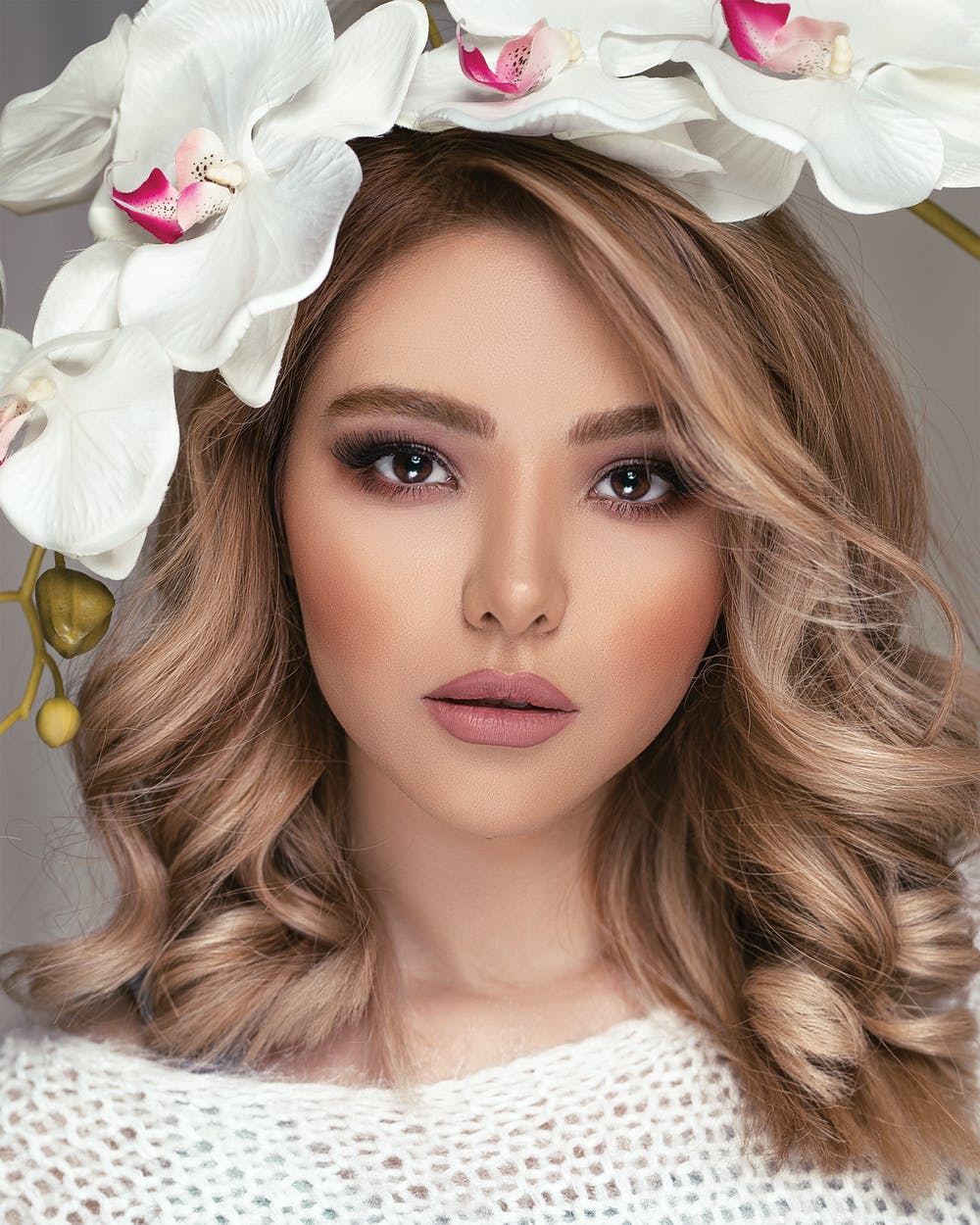 Wavy hair
It is between straight and curly hair. 

It is more shine than curly hair and less than straight hair. 

The more curly the hair is, the less shine it is. 

Wavy hair will be easy to be subjected to frizz.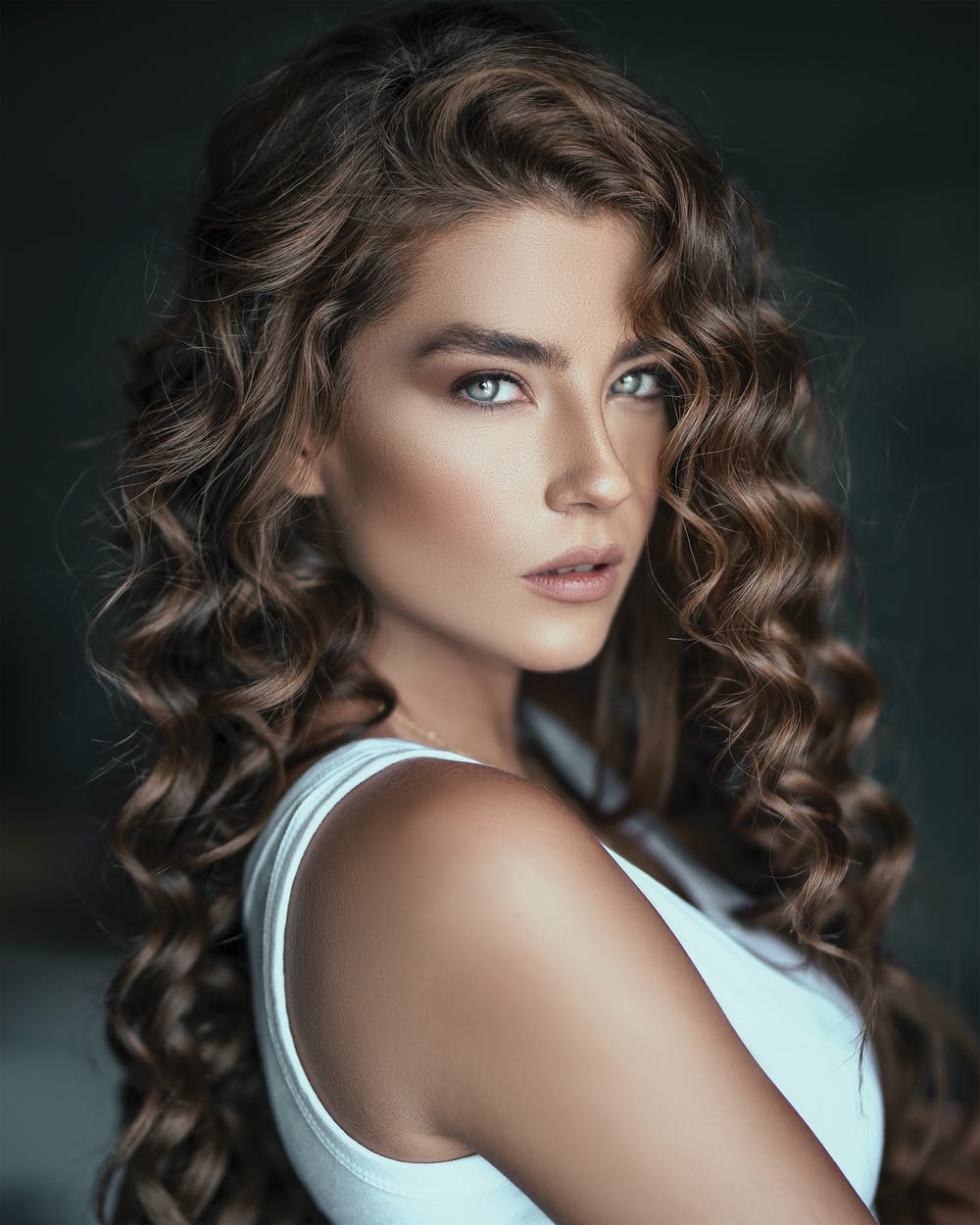 Curly hair
The curl is in letter S shape, adjusted or upside down, sometimes it may be in the form of letter Z. 

This type of curly hair may become frizzy due to moisture or damage.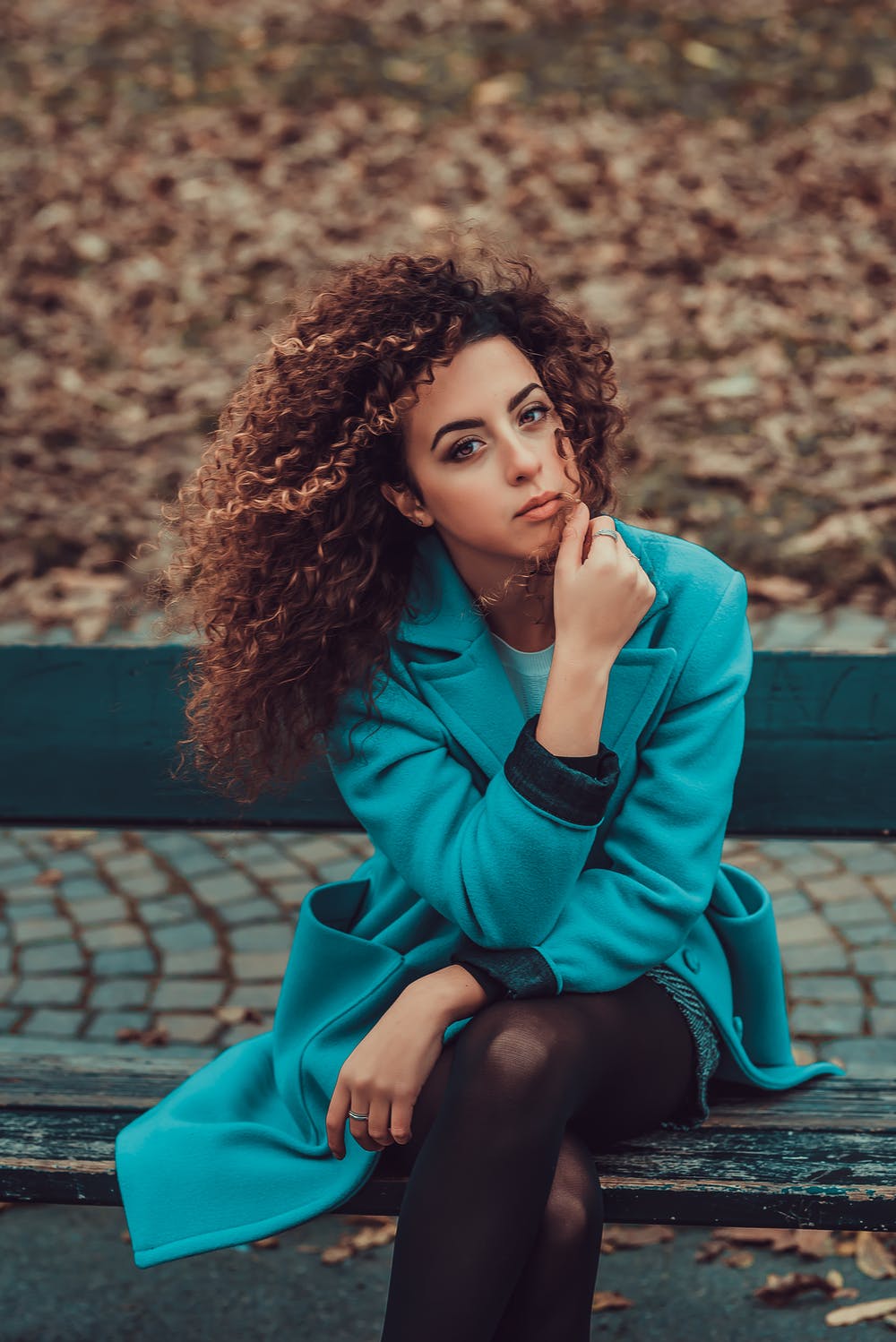 Care advice
Curly hair is one of the most sensitive types of hair. 

It changes quickly if you use too many or heavy products with it. 

It is better to use a small amount of styling curly hair products on it. 

Wash it properly, use Balsam, bath cream. 

then apply the appropriate styling product to it.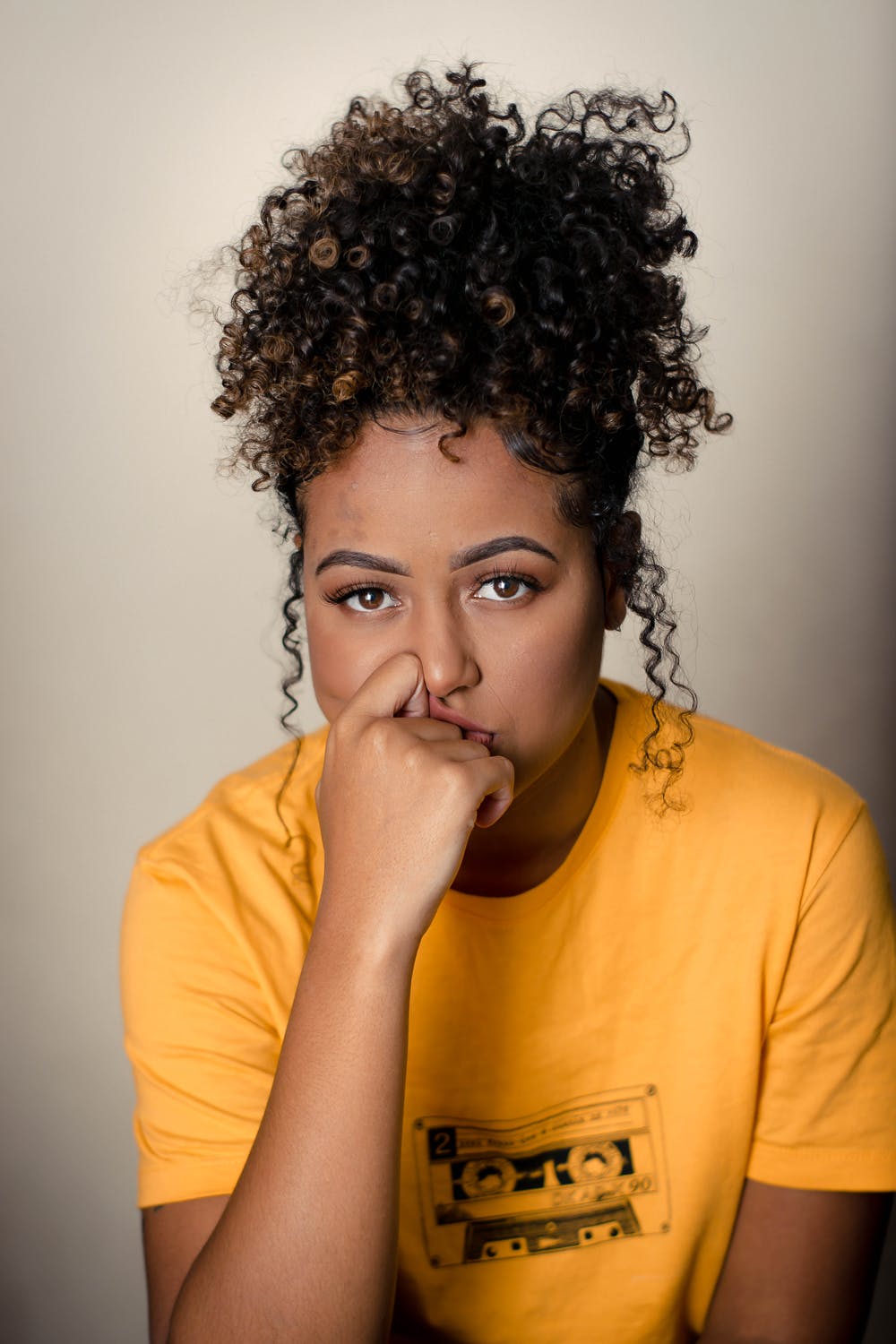 Moisturizing hair:
Moisturizing is the key to the beauty of curly hair, moisturizing is divided into several stages:
The first stage: deep moisturizing
It is the moisturizing in which oil baths can be used, such as olive and coconut oil, 

as well as some hair masks can be used from natural ingredients, such as yogurt, honey, butter, or eggs, 

Mixing any of the previous ingredients with olive oil, and deep moisturizing is repeated twice a month at least for short curly hair and long curly hair.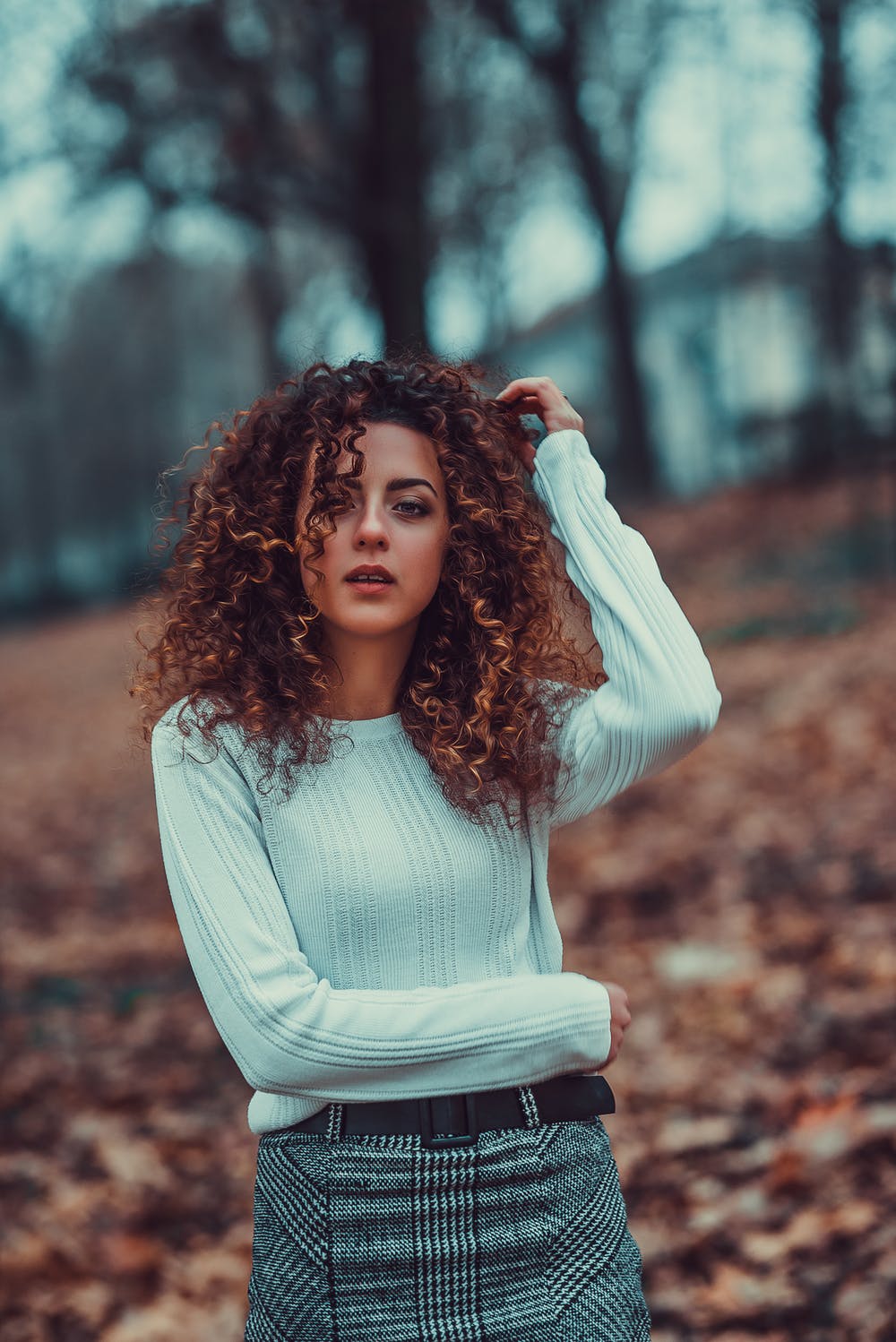 The second stage: periodic hydration
It is the moisturizing that the hair gets when washing it, 

This is done by applying large quantities of conditioner or a cream bath free of silicone, 

 To get a better result, you can use a thermal cap or a hot towel. 

 Wrap the hair with it during the application of conditioner or cream bath.
It is recommended to use a shampoo that is free of sulfates and harmful chemicals that increase dry hair.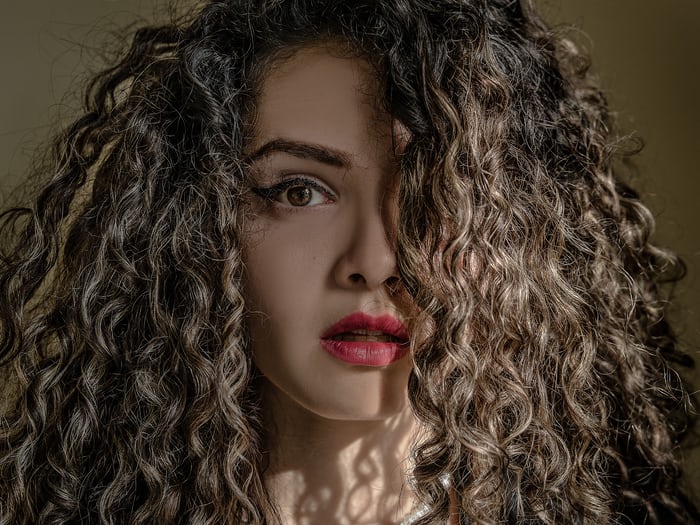 The third stage: moisturizing when styling
When styling curly hair, it must be moisturized by applying a cream or conditioner, which can be left on the hair. 

then determine the strands through the "gel" fixed for hair, which must also be free of silicones, and harmful alcohols to your hair. 

it is recommended to use "gel" Natural linseed to style your hair.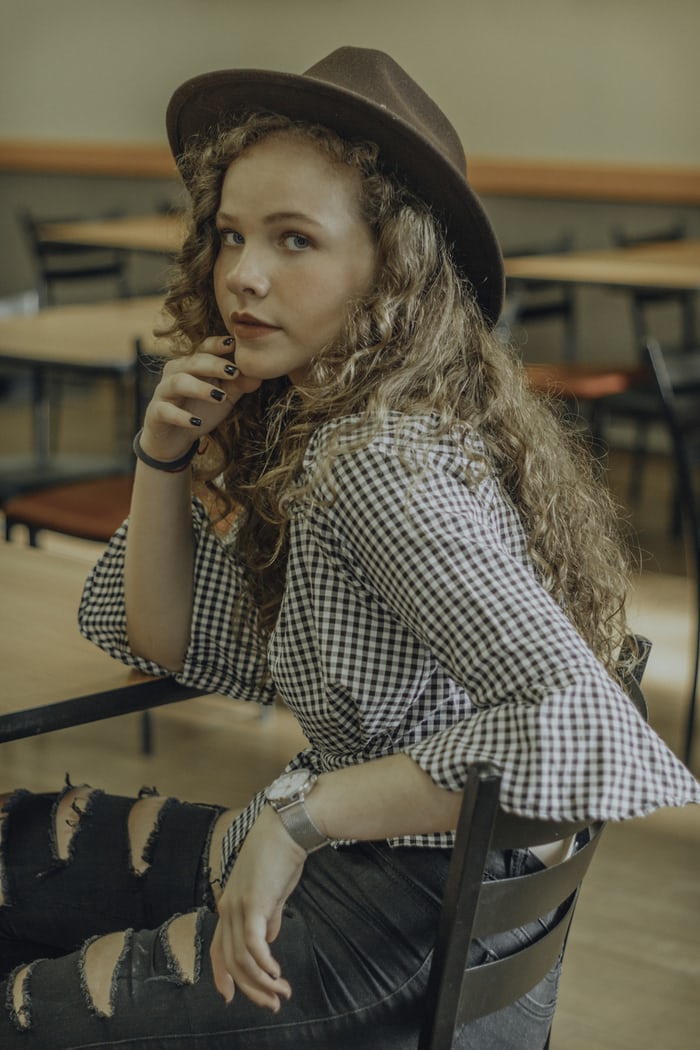 Tips for caring for curly hair types These are some tips that will help preserve curly hair and take care of it. 
Be careful, don't use shampoo often as it makes hair dry, it can only be washed with balsam. 
Apply conditioner to curly hair, starting at the bottom of the hair and ending with the top. 
Do not rub the curly hair with a towel too hard, it is recommended to dry it gently or use an old shirt to dry the hair with it.
Not to comb curly hair with a hairbrush; Because this damages the curls, it is recommended to comb the hair with a wide-tooth comb.
Make sure to apply adequate amounts of hair fixation products and not to overuse them. 
Not to wash curly hair with cold water, as this will not make the hair shiny. 
Take care to cut the hair a layered haircut; Because the opposite of that makes the hair look flat. 
Make sure to moisturize the curly hair well, and choose a good conditioner for that, in addition to making sure that each strand of hair has been completely covered with conditioner and then left for 5 minutes or 10 at least before washing the hair. 
The necessity to use hair masks once a week, especially those that contain keratin.

Take care to leave the hair to dry on its own and do not use a hairdryer unless necessary and at the lowest temperatures. 
Take care to choose tools that are made from one brand, as they are designed to work together.
Use a hairnet during the shower to keep curly hair, and remove it while using shampoo.
Make sure to use the diffuser included with the hairdryer; Because it distributes the hot air so that it does not concentrate at a certain point, thus reducing the chance of drying out the hair.
 Sleep on satin pillows instead of cotton; As the satin reduces friction between the hair and the pillow. 
The need to regularly trim the ends of the hair; That is, every 6 to 8 weeks at least to maintain healthy hair. 
Make sure to eat a good diet rich in fruits, vegetables, and protein, in addition to drinking plenty of water to maintain hair moisture. 
Use an air humidifier; Because cold and hot conditioning systems make hair dry.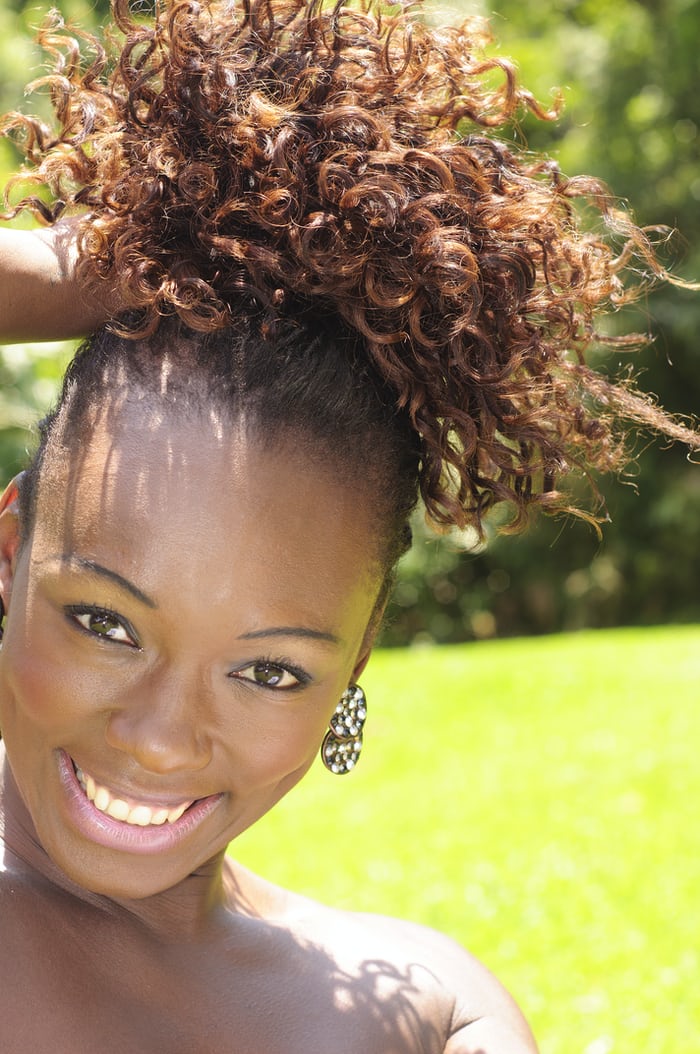 Our dew treats to you today are, Curly hair is full of surprises! Each curl is unique and beautiful. Staring at the detail of each wrinkle and how it differs from each other is in itself impressive. 
Read more about: Short haircuts for boys, Top 28 styles to choose.
Long hair style boys, Top 10 long haircuts.
Haircut Mohawk, The best 8 cool trendy hairstyles.