For the past years Gigi Hadid and Zayn Malik relationship was going strong and over many times; Nowadays they are together but not alone.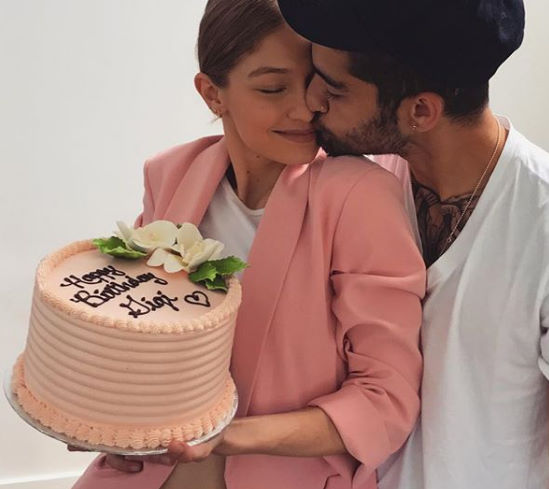 Gigi Hadid gave birth to her baby girl from Zayn Malik on September 2020, they didn't confirm her exact birth date. Gigi Hadid is a supermodel in the United States with 25 years old. Zayn Malik is a 27 years old musician and a former member of the one direction band.
Zayn Malik announced the birth on twitter with a photo holding his baby girl's tiny hand, and Zayn Malik baby is clutching his finger. His words that describe the feeling towards his daughter touched everyone's heart.
Gigi Hadid first words on Instagram were that Zayn Malik baby changed their world.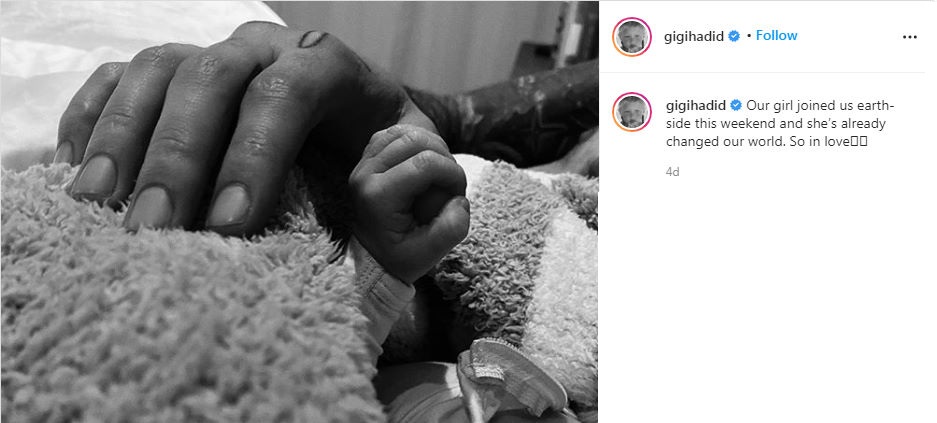 Gigi Hadid and Zayn Malik announced that the baby is a girl but they didn't mention Gigi Hadid baby name in their posts. Fans guesses about Gigi Hadid baby name was incorrect.
Mohamed Hadid "Gigi's father" first words on Instagram was amazingly full of love feelings about their little family member.

Credit: Instagram /@mohamedhadid
When did Gigi Hadid and Zayn Malik relationship start?
Photographers took shots of both "Gigi Hadid and Zayn Malik" when they leave after the party of Justin Bieber's American Music Awards. Zayn Malik Gigi first date was in November 2015. Zayn Malik Gigi relationship starts after the long relationship between Zayn and Perrie Edwards. Gigi also was in a relationship with Joe Jonas for five months just before she starts dating Zayn. Gigi Hadid confirmed her pregnancy from Zayn Malik last April, and reports expected she will give birth in September.