Women are women, we are attracted by every stylish dress we find, Clothes new trends, and any small event associated with fashion. Then our gorgeous lady will guide you here with the top fashion tips to wear trendy outfits and to make different styles.
Surely, you will change your ideas about your style after reading the article.
Fashion Tips Clothing Trends 2020
Listing women's coolest fashion trends clothes 2020:
Square-toes heels style.

Big size gold chain necklace.

Chunky boots with feminine dress style.

Cigarette pants with strappy heels around the ankles

Oversized sleeves inspired by the period (19th century) give you a feminine style with a slimmer waist.

Faux leather coats with bold colors, if you want to be a funky or high fashion you may color your hair in red or have a new haircut choose the best that fits well.

Women's faux leather jumpsuits.

bucket bag which originated from Louis Vuitton and is one of the hot accessory trends.
Check also the most adorable trend for women is the pastel bucket hat
The hat is one of the female tricks that suit all seasons and all styles.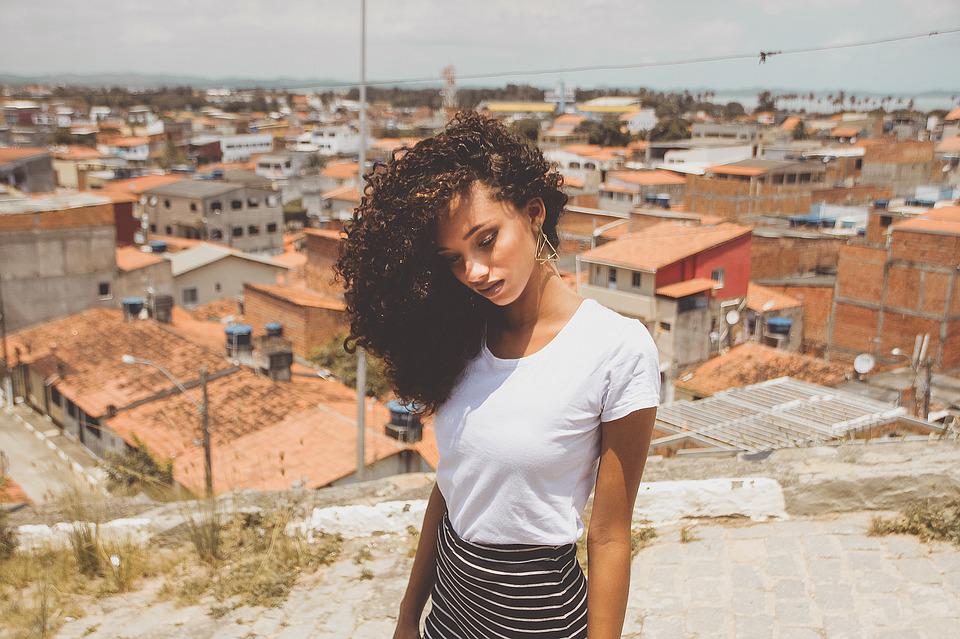 Types Of Casual Clothing fashion tips
As a girl when you are in casual dressing, you feel more free, comfortable, and stylish.
You can choose in casual between a long or short skirt, plain t-shirts or polo t-shirt, nice jeans or sundress, petite dresses.
Cameron Diaz has mastered the casual chic look by mixing a feminine blouse with a pair of jeans and pretty sunglasses.
Here are different fashion tips to guide you
You can wear your blazer on a white T-shirt, your jeans, and some pallet

Try black slacks with belted button, down dress shirt

You should know when to prefer casual outfits ;

For a date, you may wear a sexy top on your jeans.

For the office, casual chic is timeless, and easy to add your lovely accessories best with a dramatic makeup look.
Stylish Tips For you
Our shiny lady, before you buy a new ensemble, you should see the full image of your body shape and try the clothing size that fits.
Let's be clear; if you are tall, have blonde hair, and dark skin. Here below are beautiful tactics helping you to choose the perfect outfit.
Firstly, you should check your closet and arrange your pieces.

A good tailor helps to obtain your great styling, you can even change the belt and buttons for a more luxurious dressing.

Consider reversing off your top and bottom; a loose t-shirt fits tight pants more and vice versa. If you wear wide pants, choose small-sized blouses.

Trying on your new outfit is essential as the women's clothing stores differ from each other and also the brands.
Take inspiration from your skin color
Make your choice according to your skin tone like;
For Whites; black, grey blended, and silver-colored clothing fit the cool complexion.

For dark skin; red, gold, and olive fit the warm undertones.

Your wardrobe should contain essential pieces for every woman like denim and leather jackets, a little black dress, and a tailored blazer for any formal events.

-If you have pretty legs, covet your top body with long sleeves and high neck blouse and vice versa. Consider showing a proper amount of your skin.
Choose your accessories and your watch well
You can add a hat or a scarf to be a charming princess.

Prepare your morning outfit from the night, you know our morning is always busy.

Try different styles and mix the patterns till you are satisfied.
Be confident you are trying for your solely unique styling
Following fashion tips from public figures can really help you but always keep in mind that the trends are not always suitable for all, so better choose the clothes that work best for you.
Follow the world fashion tips events, and even read online fashion magazines to help you learn the rules of styling.
Fashion Tips For You
Let's step out of your comfort zone and try the latest trends.
Age is just a number, so never say I can't try this ensemble.
when you are in doubt !!
You can just put on your denim jacket and accessories it well.

At least, wear one piece of accessories.
Pick what fits you from the collection below
Pants can be…
Culottes, Palazzo, Sailor, Tapered, Boot cup, cigarette, and formal pants.
Sleeves are between…
Off shoulders, butterfly, buffed, angel, cap, Raglan, Kimono, and Bishop sleeves.
T-shirts typed as…
Basic half, long sleeves, polo,v-neck, wide neck, boyfriend, and scoop neck t-shirts.
Hat accessories…
Beanie, cloche, fedora, floppy, Beret, sun hats.
Lovely to know that fashion history starts in Paris and each country sends its fashion magazines to Paris, so the French curves ruler is the best one used in fashion clothing design.
Awesome to learn also about the fashion tips for men, whether your husband or son asked you to figure out how to enhance his appearance, just do your simple fashionable touch with love making his day, and click our previous topics for your natural beauty in our skincare and home remedies sections.
Our dewTreats today for our gorgeous princesses, Check our fashion tips before buying a new outfit. check your wardrobe first to complete your unique styling.

Deepen your beauty and make a comprehensive restyling to take your life in the best place ever.