The ordinary hair growth serum is a multi-peptide light consistency formula that is guaranteed to give your hair a healthier and more voluminous appearance.
Hair loss is a very upsetting problem on its own, not only in a physical manner but also in a psychological one.
While many treatments have been introduced to solve this problem, not a lot of attention has been given to fixing the resulting problem, the thin hair.
The existing solutions are either very expensive, have many side effects, or take a lot of time before showing any results, but with the new formula of the ordinary hair growth serum, thin hair is not a problem anymore.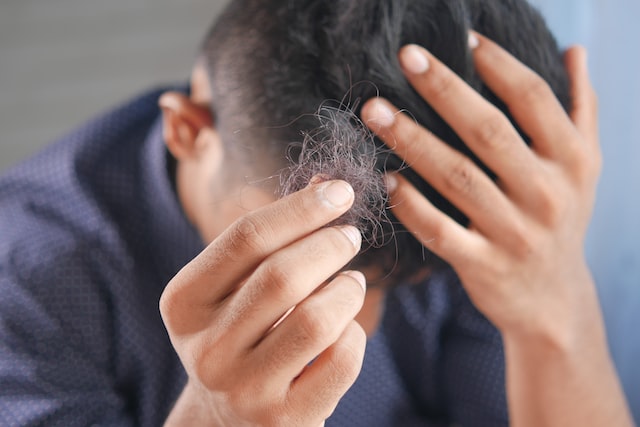 The ordinary hair growth serum
The ordinary hair growth serum has a combination of natural plant-based elements which makes it safe for all hair types. It is not even harmful to colored hair.
Its lightweight formula makes the serum very easy to be absorbed without making the scalp greasy.
In addition to all of this, this product is halal, alcohol-free, silicon-free, and gluten-free. 
What is it made of
The formula of the ordinary hair growth serum contains 6 main compounds: Redensyl, Procapil, Capixyl, BAICAPIL, AnaGain, and high-solubility caffeine. Each of these components has its unique action.
Redensyl
Targets the stem cells in the hair follicles to stimulate hair growth
Procapil and Capixyl
Both stop the turning of testosterone into dihydrotestosterone which causes hair loss. Therefore, promotes hair growth.
Baicapil
It activates the cycle of growth and increases the time of the hair-growing phase.
AnaGain
It activates certain signal molecules in the dermis of the scalp, these molecules control reactive hair growth.
Caffeine
It increases the oxygen and the blood flow to the scalp promoting more hair growth.
However, knowing the key ingredients is not enough for a good review.
Here is a list of all ingredients:
- Water
- Butylene Glycol
- Glycerin
- Caffeine
- Propanediol
- Glycerin
- Biotinoyl Tripeptide-1
- Acetyl Tetrapeptide-3
- Glycine Soja Germ Extract
- Larix Europaea Wood Extract
- Camellia Sinensis Leaf Extract
- Scutellaria Baicalensis Root Extract
- Oleanolic Acid
- Triticum Vulgare Germ Extract
- Pisum Sativum Extract
- Trifolium Pratense Flower Extract
- Arginine
- Glycine
- Xanthan gum
- Apigenin
- Calcium Gluconate
- Zinc Chloride
- Trisodium Ethylenediamine Disuccinate
- Lactic Acid
- Gluconolactone
- Dextran
- Phenoxyethanol
- Maltodextrin
- Hydroxyethylcellulose
- Pentylene Glycol
- Dimethyl Isosorbide
- Polysorbate 20
- PPG-26-Buteth-26
- EG-40 Hydrogenated Castor Oil
- Sodium Metabisulfite
- Sodium Benzoate
- Chlorphenesin
The PH of the ordinary hair growth serum is between 4.75-5.75. This acidic PH has been proven to be the best for hair's health.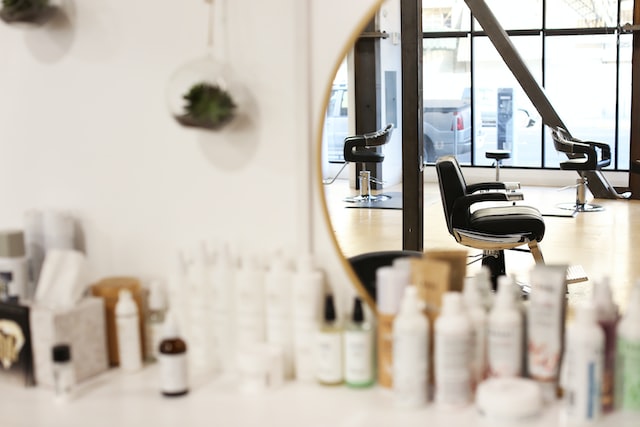 How to use the serum
Use the ordinary hair growth serum once a day. Even though the serum has a watery texture, it can make your hair look greasy. For best results use the serum before bed.
- Make sure that your scalp is clean and dry for better absorption.
- Section your hair for easier manipulation. Apply 5-6 drops of the serum directly on the scalp.
- Wait for a few seconds before massaging the scalp for a minute.
- The serum is manufactured to be left on the scalp. No need for a rinse.
- To make sure the serum has been fully absorbed, tap your scalp with a clean tissue or a pad.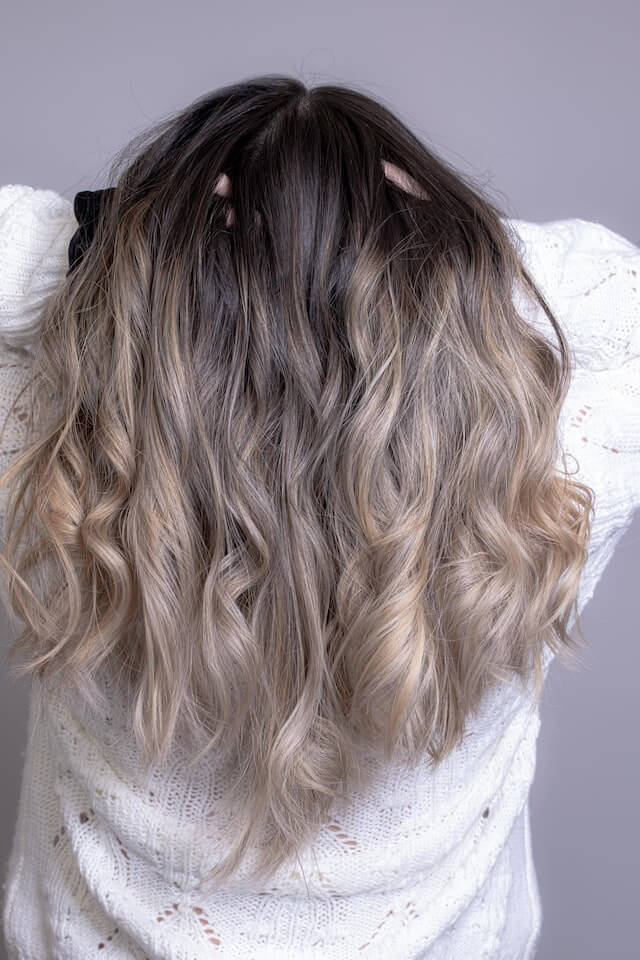 The ordinary hair  growth serum results
The ordinary company did not specify when the results should be expected. So, the time expected for the result is different from one user to another.
While some people finished a whole bottle before results showed, some noticed hair growth after 2 weeks. So, do not worry if it is a little late. 
There to be said, the ordinary hair growth serum does not stop hair loss. This problem should be treated before trying to grow hair back.
Summary

With hundreds of positive reviews all over the internet, the ordinary hair growth serum is a light serum that promises you the best result for hair growth and health without feeling greasy or damaging your hair.

Its unique formula of natural vitamins, amino acids, and minerals that provides nutrition for the scalp and increases blood circulation not only induces hair growth, but also leaves the hair shiny, moist, and full of life.
Read more about: