Do you have curly hair? Do you know which drugstore shampoo for curly hair suits you?
As much as curly hair is pretty, it is unpredictable and needs a lot of care and attention to get nice defined curls without any detangling problems or undesirable frizzy hair?
Many people around the globe have curly hair searching for the best way to deal with it and the best drugstore shampoo for curly hair to clean and hydrate it without stripping curls or losing moisture.
Choosing the right shampoo will depend on the type of hair, hair porosity, and protein content in the hair.
Finding the right drugstore shampoo for curly hair makes it more manageable, more healthy, and firmer in addition to some tips and tricks to deal with each type of curly hair.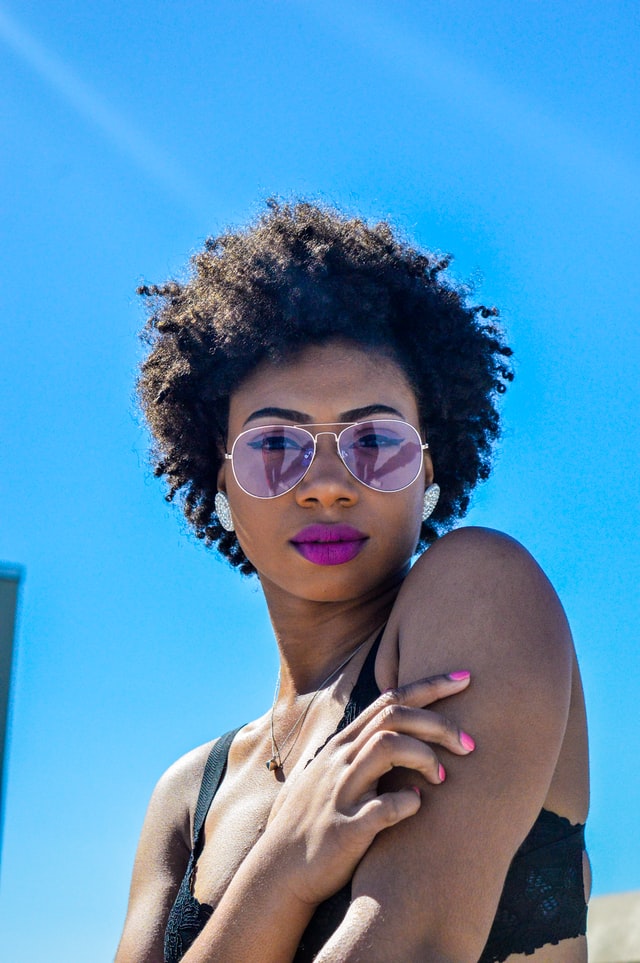 Best curly hair styling tips
Curly hair is a thirsty type of hair that needs extra hydration and moisturization so selecting a drugstore shampoo for curly hair must depend on a high moisturizing one.
Less washing to avoid curly hair dryness and dull curls.
Use sulfate-free cleansers to avoid hair dryness and stripped curls.
Combing hair properly from down to up to avoid detangled hair using a wide-tooth comb or wet brush.

Trimming hair regularly to remove any split ends which can cause hair to frizz.
Use microfiber towels after washing hair to let curly dry without any frizzy look.
Use sleeping silk pillowcases and silk hair scrunchies for more defined shiny curls.
Use curl diffusers which give the curls a nice defined and healthy curls with less effort.
Use the pinappeling technique by gathering hair loosely upward during sleep to protect the curl patterns.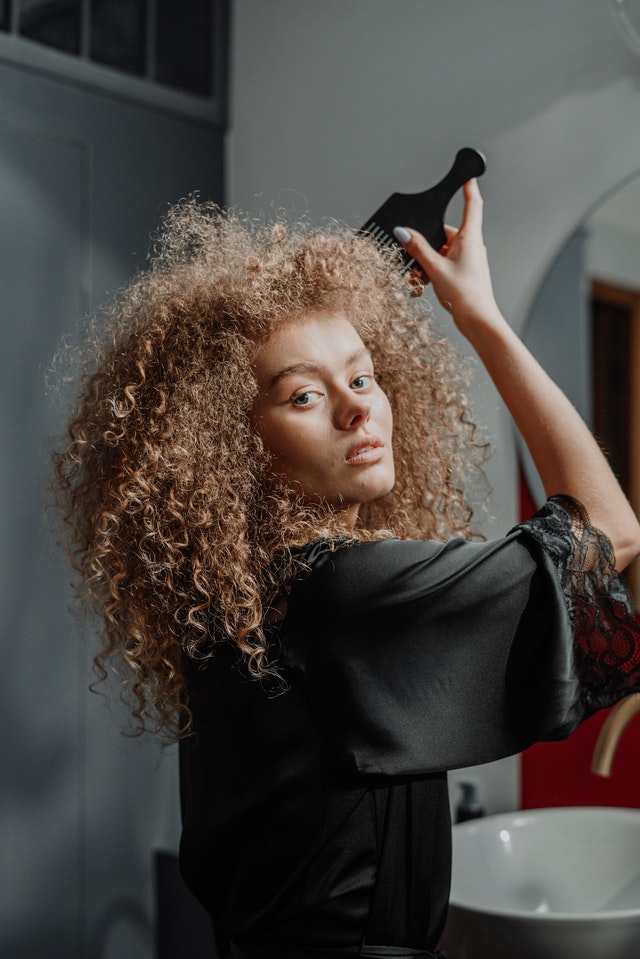 Products for curly hair
- Drugstore shampoo for curly hair.
- Drugstore conditioner for curly hair.
- Leave-in conditioner for curly hair.
- A serum that is suitable for the type of the curly hair
- Wide-tooth comb.
- Sleeping silk pillowcase and silk hair scrunchies.
- Microfiber towel.
- Hair diffuser.

Finding the most suitable drugstore shampoo for curly hair is not an easy task and it needs you to be fully aware of your curl type and texture so you can choose the best products that give you healthy, shiny, and well-defined sexy curls, check out the next shampoo list to get the best.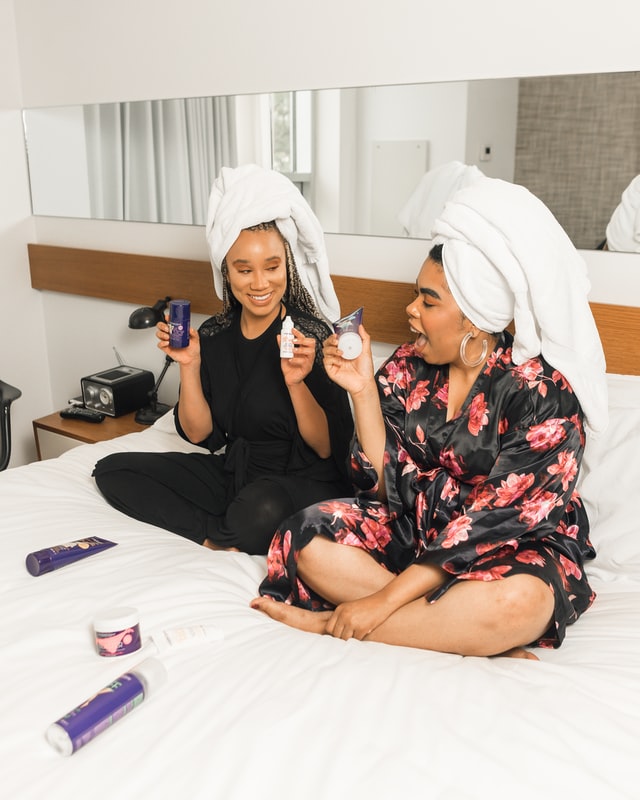 Best Drugstore shampoo for curly hair
1- The best detangling drugstore shampoo for curly hair is Almond & Avocado moisturizing & detangling sulfate-Free shampoo.
The mixing formula of both almond and avocado oil penetrates the curly hair leaving it softer, more manageable, and moisturized.
2- The best natural drugstore shampoo for curly hair is Aveda be curly shampoo which is considered one of the best-sellers with a good cleaning effect without strapping and gives defined nice curls.
3- The best purifying drugstore shampoo for curly hair is Herbal essences coconut milk shampoo that gives you freshly cleansed curls without any impurities, prevents split ends, and keeps curly hair moisturized and hydrated with no frizzy problems.
4- The best sulfate-free drugstore shampoo for curly hair is Shea Moisture coconut & hibiscus curl & shine shampoo.
Sulfate is a detergent found in many beauty products but it has a very cruel drying effect, especially with curly hair, the use of sulfate-free shampoo is considered a privilege to pamper your curly hair with extra hydration and moisturization which keeps your curly hair shiny and healthy.
5- The best drugstore shampoo for colored curly hair is L'Oréal Paris Evercurl HydraCharge Shampoo.
L'Oréal shampoo is free of sulfates or any harsh chemicals that may ravage both hair dye and curls. It improves hair shine while locking up moisture.
6- The best oily scalp drugstore shampoo for curly hair is Creme of Nature Clay & Charcoal Shampoo. It contains clay and bentonite which helps to absorb oils from the scalp and define curls.
7- The best low poo drugstore shampoo for curly hair is Redken Curvaceous Lo-Foam Cleanser. It has enough surfactants with no foam to cleanse your hair without drying it and eventually you will get nice healthy polished hair from root to tips.
Plus it is also rich with mornings oil and UV filters to aid hair keeping vivid and healthy.
8- The best drugstore shampoo for curly hair for the irritated scalp is Rizos Curls Hydrating Shampoo.
Irritated itchy scalp always suffers from extra grease and oil which needs a sulfate-free shampoo with light moisturizing oil such as moringa oil which both are in the Rizos curl shampoo.
9- The best drugstore shampoo for curly hair for volumizing is Vernon Francois Curl Shampoo. One of the best-defining shampoos which give your hair sexy styling with volumizing curls, your hair will be bouncy and frizz-free.
10- The best drugstore shampoo for curly hair type-4 is Curlsmith Curl Quenching Conditioning Wash.
Type-4 hair is the afro_textured or kinky hair which is very dry spongy textured hair, Curlsmith shampoo is your best choice to handle the kinky curls with its moisturizing components like shea butter and coconut oil along with the lightweight cleanser leaving that type-4 curls cleaned and well hydrated with definite curls.
11- The best drugstore shampoo for dense curly hair exists Carol's Daughter Wash Day Delight Water-to-Foam Shampoo.
It contains micellar water to attract and break down oil and dirt, without loosening your curls.
12- The best drugstore shampoo for curly hair that is chemically treated is Briogeo Curl Charisma Rice Amino + Avocado Hydrating Shampoo.
This naturally originated, moisturizing shampoo breaks down grime and product buildup without stripping chemically or color-treated curls.
Rice amino acids help penetrate the hair to lock out moisture, while shea butter and avocado oil deeply hydrate and soften the curls.
13- The best drugstore shampoo for repairing curly hair is Olaplex No.4 Bond Maintenance™ Shampoo.
Olaplex is a bond-building shampoo that suits all hair types that need repair and extra maintenance. It helps to mend, maintain, and boost curls by re-linking broken bonds in the curls.
14- The best drugstore shampoo for curly hair with thick, frizz-prone curls is Ouidad Advanced Climate Control Defrizzing Shampoo.
It contains shea and murumuru butter to hydrate dry curls, along with a dose of babassu oil to lock it all in while halting frizz-causing humidity.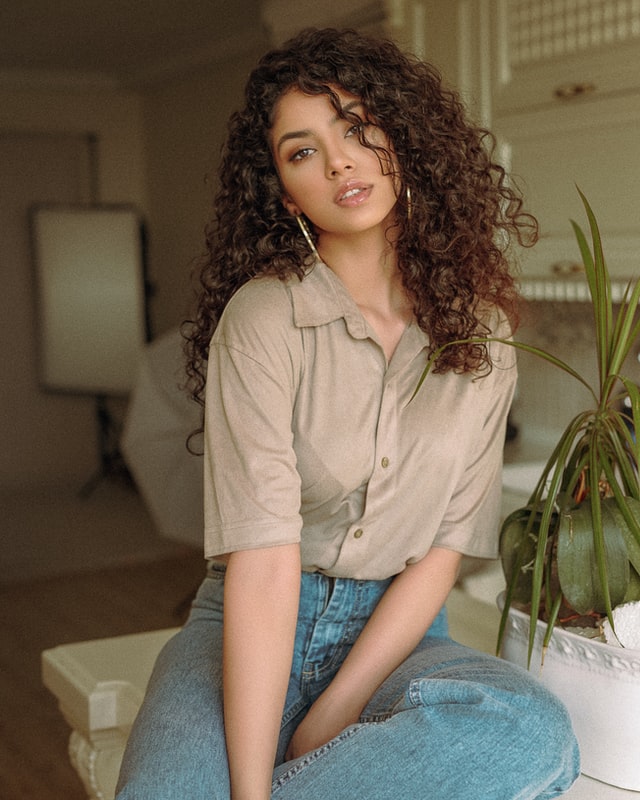 Summary
As much as it looks like it will be difficult to choose the right products and routine for your curly hair, you will feel it's like an adventurous journey to explore what your curls love.

Love your curls and take good care of them, they will love you back.
Read more about:
The Best Drugstore Conditioner For Curly Hair