Essential oils have shown recently the magic power of aromatherapy. People use it for home relaxation vibes. They are the end product of different plant species
What are essential oils and how
do they work
Go through our article to accurately provide the answers. Here top ten magic essential oils and all you need to know about aromatherapy.
Essential oils are aromatic natural products extracted from plants; their roots, leaves, flowers, bark, or fruit by many methods including (steam distillation, water distillation, solvent extraction, cold pressing extraction, etc…).
They catch their characteristics from that plant such as scent and flavor.
Essential oils are commonly used in "Aromatherapy" which is a form of alternative medicine that uses essential oils for therapeutic purposes.
There are many types of essential oils of more than ninety types each one has its own characteristics. Here is a list of some popular and commonly used essential oils: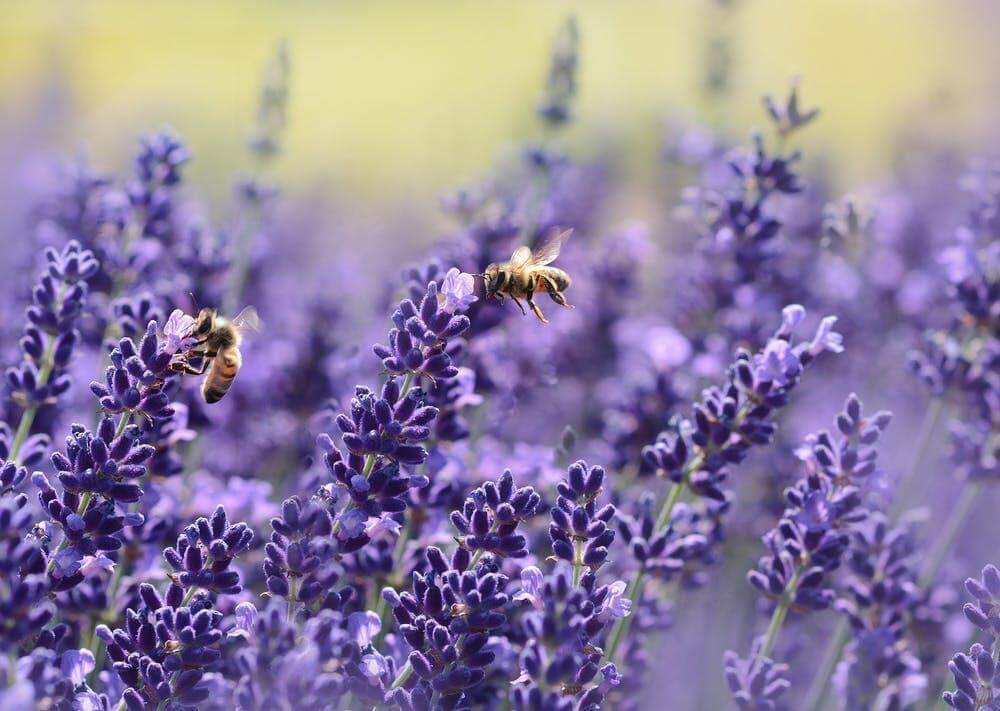 Lavender
Lavender essential oils are considered the most popular and multipurpose oils. They are extracted from a plant called "Lavandula angustifolia".
Lavender essential oils are supposed to have antibacterial, antifungal, antimicrobial, antiseptic, and antidepressant properties. Also, there are studies on the effects of lavender essential oil on "Anxiety and Insomnia".
As mentioned before this oil is multipurpose; it also has calming and relaxation benefits. For example, it is used in body oils, creams, lotions, hair masks, shampoos, and perfume.
Peppermint
Peppermint essential oils are extracted from the leaves of the peppermint plant (Mentha X Piperita) and are used for many purposes.
Peppermint essential oils are found in various forms.
The first one is the concentrated form and is used in aromatherapy.
The second form is diluted and is used as a flavor in foods.
The third form is the capsule form which is taken as dietary supplements.
Peppermint essential oils are used for different purposes including cosmetics and soap due to their powerful and refreshing scent, as flavor in food and mouthwash products, and topically applied to relieve headache, itching, and muscle pain.
Eucalyptus
Eucalyptus essential oils are extracted from the (eucalyptus trees). These oils are used as medicine for treating different common diseases including asthma and nasal congestion.
Eucalyptus oils are known for their medical properties which make them effective in some conditions such as (relieving cough, easing joint pain, controlling the blood sugar level, clearing the chest, disinfecting the wound, and soothing cold sores.
Like many essential oils, eucalyptus is used as a body and massage oil.
Tea tree
Tea tree essential oil is produced by steaming the leaves of (tea trees) that are native to Australia.
Tea oil has antibacterial properties that make it very effective when it is applied topically for treating acne, lice, nail fungus, and bites from insects.
Grapefruit
Grapefruit essential oil is produced from the peel of grapefruit. This oil has specific properties that offer many benefits for health, such as (antibacterial and antimicrobial effects, enhancing weight loss, supporting the appetite...etc).
Lemon
Lemon is a citrus fruit; Its peel undergoes cold pressing for the production of fully natural essential oil that also serves in-home health.
The lemon essential oil can be diffused in the air then, inhaled or diluted, and applied to your skin. It's known to help with cleaning the skin, reducing inflammation, killing some bacteria and viruses, and helping in depression.
Lemongrass
Lemongrass essential oils come from lemon tree grasses which are found in tropical and subtropical areas in the world. Lemongrass oil can be pale yellow with a lemon smell.
Some people use this oil for stomach problems and to relieve pain. It has antifungal, anti-inflammatory, and antioxidant properties which make good use of it with many benefits.
Rosemary
Rosemary essential oil is obtained through steam distillation of needle-shaped leaves of the (perennial shrub). The rosemary plant keeps its green color in warm areas and is found in Mediterranean regions.
Due to its complex woody scent; scent can diffuse to freshen the air around you. Also, it's used in topical applications to clean skin in more than one recipe such as (one drop diluted with drops of vegetable oil complex).
Sweet orange
Sweet orange essential oil is one of the most popular and commonly used essential oils. orange sweet oil is used for a wide range of natural health benefits including (improvement of skin conditions, controlling blood pressure, improvement of digestion...etc).
Frankincense
It's known as olibanum and is extracted from the (Boswellia tree) that grows in the mountainous and dry areas of the Middle East, Africa, and India.
Frankincense essential oil can be absorbed through your skin, taken as a supplement, soaked in tea, or through inhalation.
It has been used in Indian medicine for hundreds of years ago.
Frankincense essential oils offer great benefits for health such as improving digestion and asthma and also fighting certain types of cancer with ordinary medications.
Essential oils for skin
The essential oils are considered as the plants' volatile essence that captures its properties and creates a wonderful fragrance. However you may know what's good for your nose is rarely good for your skin, so the essential oil can be harmful to your skin.
Many essential oils are beneficial to the skin because they are a good source of antibacterial and antioxidant ingredients for example, (limonene, linalool, and eugenol).
It sounds good, but after a long time of use, it can damage your skin. Take care and use them carefully and under the supervision of doctors for your own safety.
Essential oils for a healthy hair
Essential oils are known for their aromatic properties, but they also have powerful chemical properties that offer great benefits to your hair.
Due to their usefulness and low-risk level, the essential oils are used for improving hair health.
Some of the good essential oils for hair:
- Lavender
- Rosemary
- Bergamot
- Tea tree
- Peppermint
- Thyme
- Lemongrass
- Cedarwood
- Clary sage
Essential oils as an insect repellent
Essential oil against spiders:
Spiders hate the smell of peppermint. Well, when you see that annoying net, just use little peppermint essential oil to force them to go somewhere else.
Essential oils against

ants

:
Cinnamon messes up the ants' pheromones, so they will get lost.

Essential oils against

bed bugs:
A mixture of vodka with specific amounts of lavender, eucalyptus, and tea tree essential oils sprayed around the bed will effectively work against the bed bug.
Essential oils against

roaches

:
Spray suitable amounts of tea tree and eucalyptus around your room, this will work against them.
Essential oils against

flies

:
Spray a blend of water with peppermint, patchouli, orange, and lavender essential oils around doors and windows.
Do essential oils really work?
Essential oils can not be positive for all people. In addition, there is no research or evidence that shows any diseases can be treated with essential oils.
Whereas it's okay to try them as long as we use them carefully even if they will just relieve the stress or elevate the mood.
Which brand is the best essential oil
Here's a list of some trusted companies where you can get them:
- Young Living
- Rocky Mountain oils
- Now Foods
- Edens Garden
- Aura Cacia Essential Oils
- Jade Bloom
- Mountain Rose Herbs
- Revive Essential Oils
- Plant Therapy
♥ Our dewtreats for you today are trying the magic of essential oils. Read our article to determine which you prefer to aromatize the air beside you.

Choose someone for aroma home diffusers and try it for relaxation also.

Then write your experience here below in our comments and recommend it to your pals. ♥

Read more about: