Oribe Shampoo for magnificent volume is fortified with lupine protein, moringa, and other unique ingredients designated for healthy, strong, and thickened hair.
Hair damage & keratin loss
Hair damage is a call of the era. Thermal styling, hair dyes, or even environmental conditions affect hair causing the deterioration of natural keratin.
The challenge is to make a shampoo that withstands all this damage and restores the thickness of hair.
The creation of such a product was the cornerstone on which Oribe was based.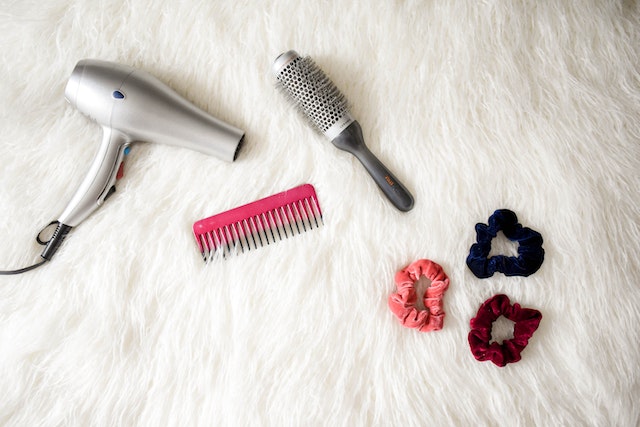 Story of Oribe's brand
Oribe Shampoo for magnificent hair was first published a long time ago.
Oribe's beginning was in 2007 in New York City when a Cuban-American legendary hairstylist "Oribe Canales"made a partnership with "Danial Kanar".
This collaboration aimed to market a unique product that meets consumers' needs.
When Oribe is mentioned, we are talking about one of the pioneers of ultra-luxe hair care products.
This partnership goal was to market products for professional hairdressers, luxurious salons, and normal consumers alike.
The idea was the creation of an exclusive product stunning for professional stylists and achieving consumers' dreams.
This plan was carried out by upgrading new techniques and adding valuable ingredients that are dermatologist_tested and that ensure hair protection.
The net result was the marketing of the best possible products.
One of these stunning products is Oribe shampoo for magnificent volume.
This shampoo is tailored to meet your dreams for thicker, healthier, and more glamorous hair.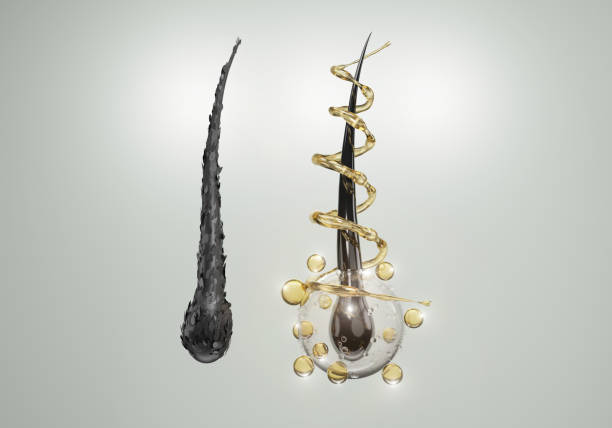 Oribe Shampoo for magnificent volume ingredients
Like all Oribe's products, Oribe shampoo for magnificent volume is dermatologist_tested. lt is generous with nutritious ingredients.PETA approved.
It ensures UV protection and the safety of additives like keratin and colors.
Oribe Shampoo for magnificent volume is considered thickening shampoo.
Every woman seeks volumizing hair for optimum appearance, Oribe shampoo promises to give you an amazing look due to its luxurious ingredients.
Oribe shampoo contains:
Natural sugar-derived cleansers
In addition to the magic component "coconut" that gently cleanses hair & scalp and achieves the target of magnificent hair.
High-tech polymers blend
Helps to plump your hair shafts giving you the aimed volume.
Energized with Lupine protein and saw palmetto
Which works at restoring balance to the hair and scalp and giving nourishment to your follicles.
Moringa seed extract
Has a triple effect (antioxidant, strengthening, and adding moisture to your hair).
Hydrolyzed vegetable protein
It acts as an anti-aging element, lt fortifies damaged hair, ensures UV protection, and treats harsh damage from thermal styling to provide more health for your hair.
Water-soluble rice bran oil
It helps to detangle your hair.
Oribe seeks exceptional products. Adding the mysterious component known as "Oribe signature complex" is the keyword. This complex consists of(watermelon, lychee, and Edelweiss flower).
Unlike other volumizing shampoos, Oribe shampoo for magnificent volume promises to give weightless moisture. It leaves hair strengthened, fortified, and plumping.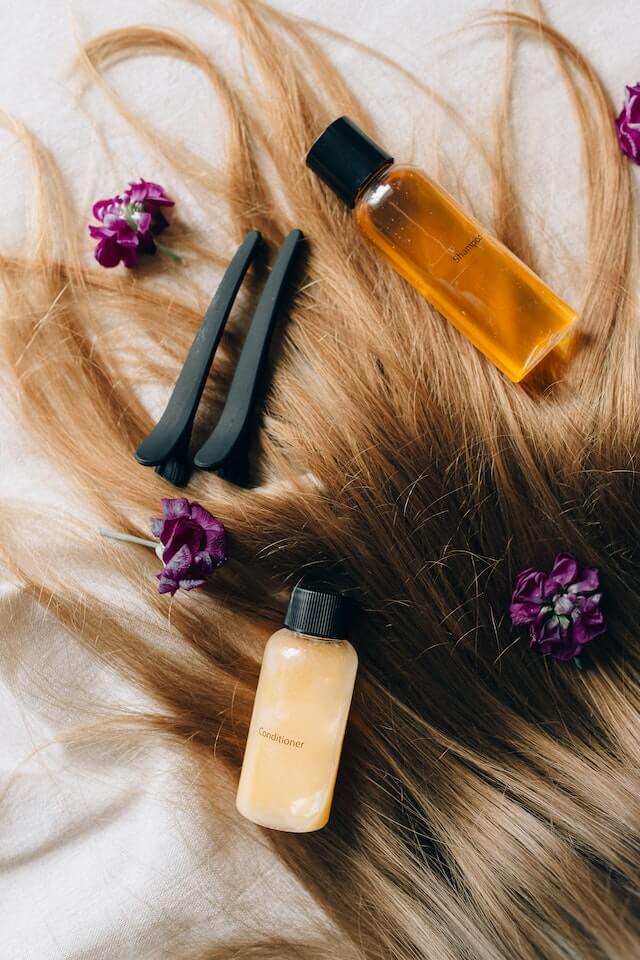 Why to choose Oribe shampoo for magnificent volume
Despite its high cost, Oribe shampoo for magnificent volume is highly recommended.
Having luxurious ingredients formulated with high-technical procedures makes it worthwhile.
Oribe is always trying to keep moving on with recent developments.
In the past, Oribe's products contained gentle sulfates (derived from corn & coconut).
Now, with the trend of using a sulfate-free shampoo, Oribe excluded this ingredient to make SLS-free shampoo cope with Age's demands.
Oribe Shampoo for magnificent volume is free from any harsh components like parabens, mineral oil, and deteriorating ingredients like formaldehyde-releasing products.
Also free of hydroquinone, coal tar, retinyl palmitate, triclocarban, and triclosan.
Oribe Shampoo for magnificent volume is gluten-free, it is Vegan. Be sure that "Oribe '' always seeks both the safety and efficacy of its products.
It ensures gentle treatment with your hair & scalp for a glamorous appearance.
So if you need a safe product, Oribe shampoo is your perfect choice.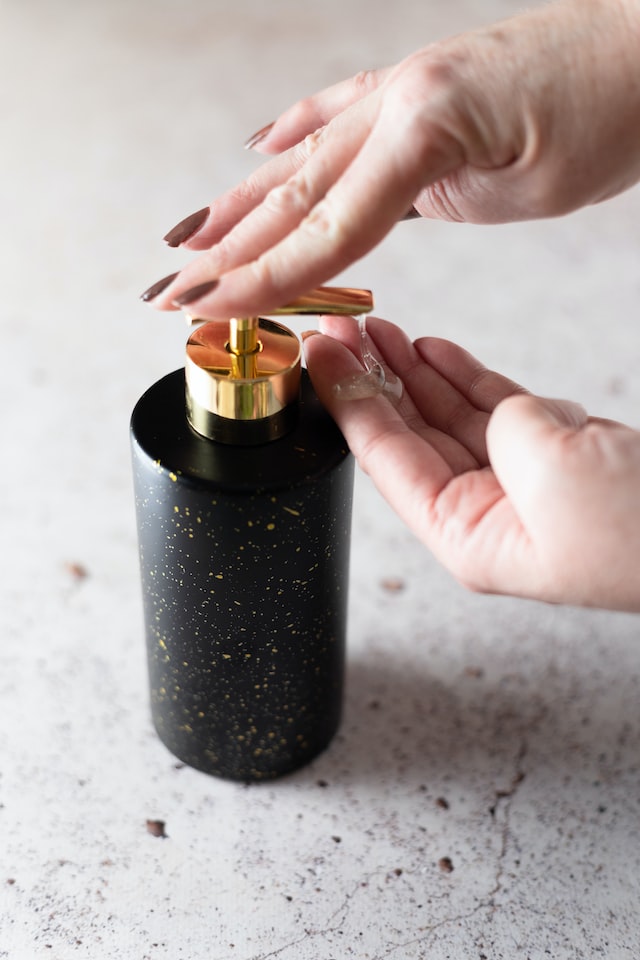 Let's try the incredible scent of Oribe shampoo for magnificent volume
A pleasant scent is a challenge, especially for hair products. Oribe Shampoo for magnificent volume has an amazing fragrance.
It is a mix between Oribe's signature scent mysterious "Cote d'Azur", white jasmine, one of the oldest french fragrance houses, and features-derived notes of Calabrian bergamot and sandalwood making the unique unforgettable smell.
Oribe shampoo is suitable for all hair types
Oribe shampoo acts gently on the hair. It is suitable for any type of hair curly, wavy, or even straight hair.
You can use it with your colored treated hair, or with your extension. It is also suitable for gray untreated hair and oily scalp.
For maximum hydration of your damaged hair, you should use Oribe shampoo for magnificent volume along with its conditioner.
This helps in restoring the moisture and health of your hair.
For extra benefit, massage, leave the shampoo for at least one minute then rinse. Oribe Shampoo for magnificent volume is salon-quality, it is a luxury product.
Despite its high cost, Oribe shampoo deserves every pound. This shampoo refreshes your scalp and energizes hair follicles.
It makes your hair conditioned, shiny, strong, and healthy from root to tip.
Oribe shampoo is silicone-free so it adds weightless volume for those with fine to medium hair searching for magnificent volume. It leaves hair silky with an incredible scent.
Packing of Oribe shampoo for magnificent volume
Oribe Shampoo for magnificent volume comes in a pack of 8.5 fl oz (250ml).
Package dimension:
15.7×12×4.9cm
Oribe shampoo is designed for adults both men and women, it costs 46$.
Customer reviews are so satisfying, they give it 4.4 out of 5 stars.
It is recommended to purchase the conditioner from the same set.
The conditioner comes in a pack of 6.76 fl oz.
For the best result, you can try maximizing spray (Oribe volume spray).
It is a body-building spray that increases volume and thickness and ensures thermal &UV protection.
This set for magnificent volume is highly recommended.
Summary
Hair problems are endless, every woman seeks beautiful, strong, and thickened hair.

Oribe Shampoo for magnificent volume gives you all-in-one benefits.

It leaves hair volumized, healthy, and moisturized. Oribe shampoo should be your favorite choice. It is a miracle.
Read more about:
Best American Crew Product For Thin Hair
The Mane Choice Shampoo And Conditioner