Best products for curly frizzy hair is an important issue but before we discuss it, we first must know the types of hair & main causes of frizzy hair.
Types of hair
- Stright
- Wavy
- Curly
Genes are the cause of those different hair types.
Wavy to Curly hair is more prone to frizziness as Lack of moisture is the main cause of frizzy hair, so frizziness doesn't have a genetic cause, It has an environmental cause.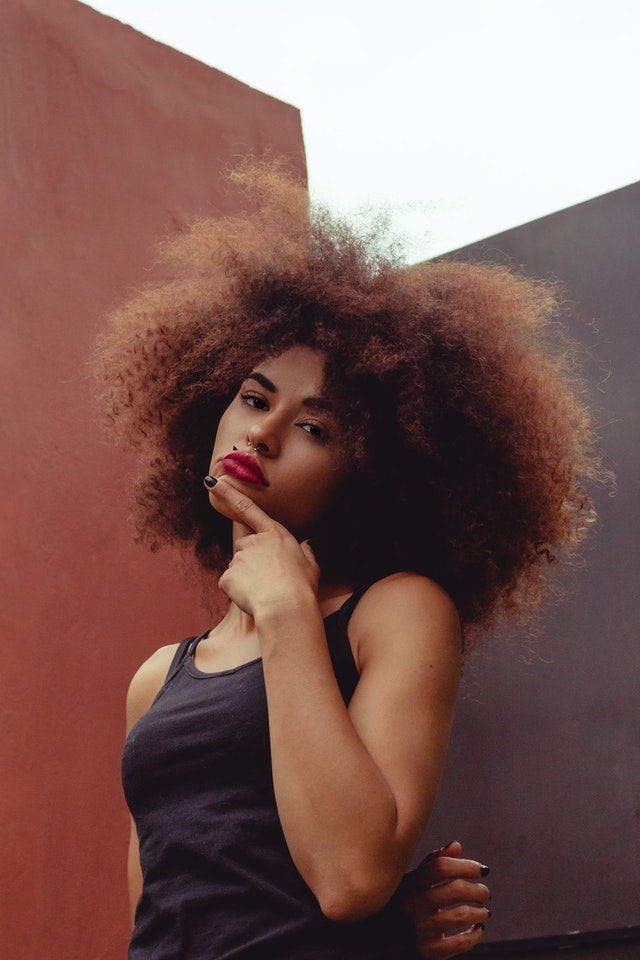 Causes of frizzy hair
Humidity
Humidity is the main reason for frizzy hair, That explains why you sometimes have oily hair roots & dry rest of your hair.
Humidity can make any hair type frizzy, not only curly hair.
Exposure to the sun
Exposure to the sun for a long time damages your hair & makes it frizzy.
Swimming in a chlorinated pool
That is an important cause of frizzy hair & many people may ignore that.
There are many bad routine habits we use daily & they help in making your hair frizzy.
Bad daily routine habits
- Shampooing all your hair length.
- Rubbing your hair after bath strongly with a towel.
- Use heated tools a lot.
- Pull your hair back very tight after a bath
Before you search for the best products for curly frizzy hair you can do some good habits that help you to keep your hair looking more healthy & less frizzy.
What are the good routine habits for a healthy shiny hair
- Shampooing hair roots only.
- Use a conditioning spray
- Brush your hair with a wide-tooth comb.
- Don't shampoo very dry hair every day.
- Don't Use heated tools for very dry & brittle hair.
- Don't put gel on your hair.
- Use alcohol-free hair products.
The previous advice may help you to have healthy hair but sometimes your hair needs much care & those tips are not enough.
You must search for the best products for curly frizzy hair, Those products may be used at home & other ones need professional therapists.
First, we will discuss the best products for curly frizzy hair that are easily used at home, they are some plant-based oils & used easily by putting them on hair from its middle to its end.
Natural Oils
Argan oil
Argan oil is native to Morocco, it is a good source of linoleic & oleic fatty acids, These acids are very important & contain vital nutrients for maintaining healthy hair.
We can use it topically by putting it on our hair, A lot of studies confirm its great role in decreasing hair damage, especially split ends, so it is one of the best products for curly frizzy hair.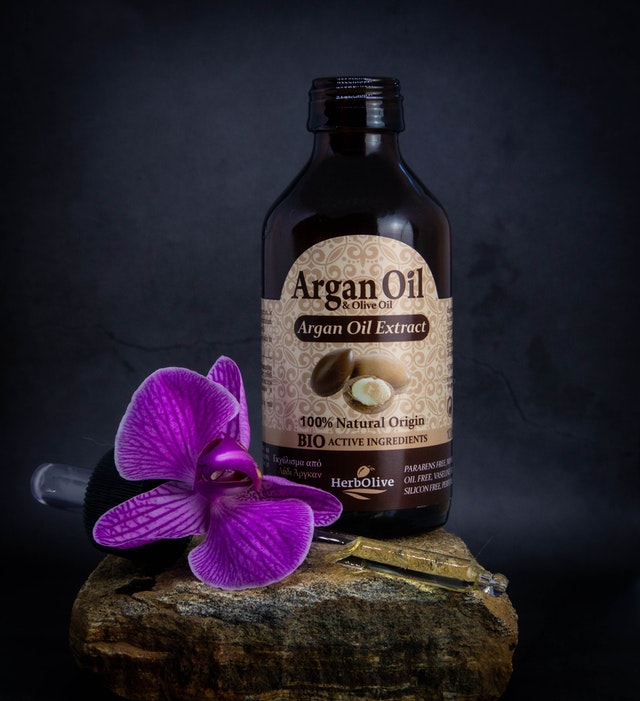 Avocado oil
Avocado is a healthy fruit that is rich in antioxidants, oleic acid, Monounsaturated omega 9, omega 6 & omega 3 also it is rich in vitamin A & E.
There are a lot of products that contain avocado oil & these products have a role in making your hair more healthy.
Coconut oil
Coconut oil has a great role in frizzy hair, it can penetrate hair strands & moisture them.
It protects hair from breaking, can strengthen hair & protects against hair damage. It is one of the best products for curly frizzy hair.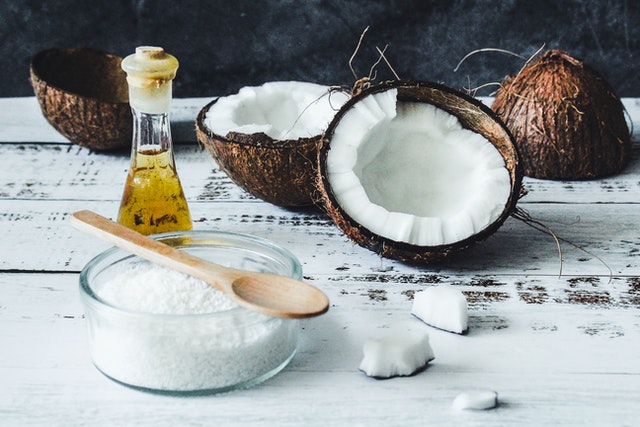 Jojoba oil
Jojoba oil is extracted from seeds of the jojoba plant which is native to the southwestern United States.
It is rich in vitamins & minerals like vitamin C, B & E, zinc & copper.
It has a good role in moisturizing the hair, mainly hair follicles, so it can protect against dryness, breakage & split ends also you can use it simply by adding drops to your conditioner.
There is a lot of research about the benefits of jojoba oil, most studies confirm that it has great benefits added to many products as it has a role in treating dandruff, dry scalp & itchy scalp, It has anti-inflammatory properties.
Researchers found that it doesn't have a strong role in hair growth but minoxidil & peppermint oil are better so It is one of the best products for curly frizzy hair.
How can you use it
Directly by putting it on hair roots, massage it gently & leave it for 20 minutes then shampoo your hair.
We use 1 tablespoon for short hair & 2 tablespoons for long hair, put a few drops on your conditioner or buy hair products that contain it.
Olive Oil
It is one of the best products for curly frizzy hair, It contains oleic acid & palmitic acid, and it acts like emollients.
It softens & strengthens hair by penetrating its shaft so we use olive oil for thick hair, damaged hair due to bleach & split ends also, and it has a role in removing lice & dandruff. The best method is using it as a hair mask.
How to do an Olive oil hair mask
We use amounts ranging from 2 tablespoons to ¼ cup according to hair length.
First, warm it for 10 seconds, massage your hair with oil for a few minutes, wrap your hair in a shower cap and leave it for 15 minutes.
If it is the first time doing that mask, check it as it leaves a green shadow behind, rinse with a wide-toothed comb before shampooing, shampooing it twice.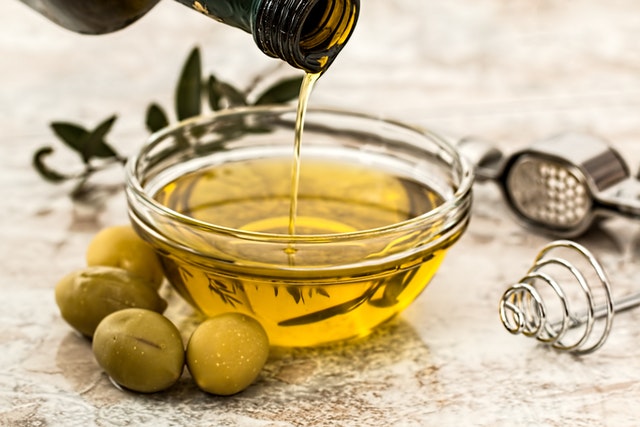 The benefits of the olive oil hair mask
- Moisturize hair
- Makes it shiny
- Strengthens & softens hair
- Decrease hair damage
- Improves hair growth
- Treats hair split ends
- Treats dandruff
Take your breath before we discuss some commercial products that consider the best products for curly frizzy hair.
Those products moisture hair, and don't contain sulfate which can be one of the causes of frizzy hair.
Commercial products
Shampoo & conditioner
A) Ouidad's Curl Quencher shampoo & conditioner
It can moisture hair & prevent it from weighing down.
B) Pure Argan oil for women & men
It also moistens hair.
Detlanger
For more moisturizing hair you can use Redken One United All-in-one Multi-Benefit treatment.
This product is good for all hair categories. It is one of the best products for curly frizzy hair.
Protectant spray & serum
If you are using heating tools a lot, be sure you use protectant spray first as it decreases hair damage a lot.
You can try Living Proof Perfect Hair Day heat styling Spray also, and use a serum before letting your hair dry like OGX locking Coconut Curls Air Dry cream.
The previous products are an example of the best products for curly frizzy hair but there are a lot of products you can choose that are suitable for you. Be sure the product you choose contains the previously described oils.
Now you can release your breath as we reach the end of our article.
Summary

We discuss the causes of curly frizzy hair in detail, how to care for it & the best products for curly frizzy hair.

I hope you are interested in the article & added to the knowledge you want.
Read more about:
The Best Mousse For Curly Hair