Curly hair gives you an attractive look, but it needs special care. Choosing the best hair products for curly hair isn't a complicated mission, we can help!
Curly hair is one of the most pretty and attractive types of hair. But in contrast, it needs a lot of care to give it a pretty and healthy look. 
So, if you have curly hair, you need to know the best hair products for curly hair.
In this article, we will help you to identify your curly hair, to love it, deal with it, and take care of it with the best hair products for curly hair.
What is curly hair
Our hair follicle is a complex, multi-cellular compartment, found deep inside our skin. Curved hair follicles produce curly hair fibers, while straight hair grows from straight follicles.
Curly hair follicles are "S-shaped," meaning that they have two bends and this is thought to be determined during embryonic development.
This shape is set for life, although the hair follicle may naturally undergo structural changes every few years.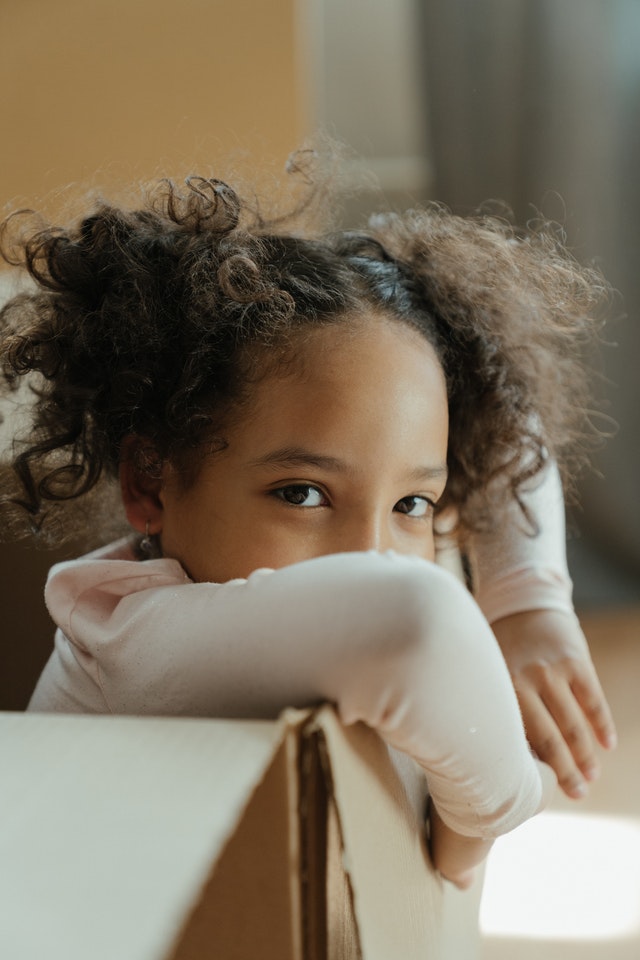 Types of curly hair
It is easy to say you have straight hair. But when you get curls, it is much harder to get a straight answer on its wavy and curly texture.
Hair can be categorized into four broad categories: Straight, wavy, curly, and coily or kinky.
You can find that out when you pull out a few strands of your head while your hair is still wet. Put them flat laying on a white surface and watch them take their natural shape with air-dry.
The higher the number of waves, the curlier the hair and the tighter the coil.
The different meaning between quarreling with your curls and loving your curls is found within your hair care routine.
Finding the best hair products for curly hair and hairstyles makes managing curly hair so much easier, and treating your curls right makes your hair so much healthier.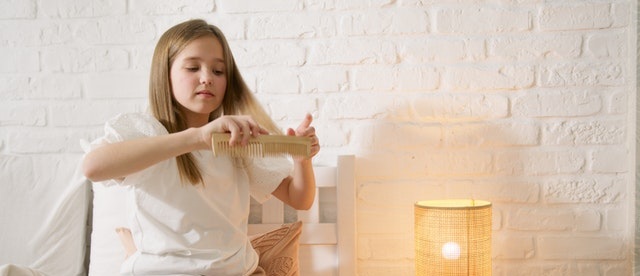 Best hair tips for curly hair
You should understand that curly hair has a different hair texture that requires more hydration, less washing, and more patience.
- Make sure that you comb your hair from the bottom to up.
- Get trims regularly.
- Use the best hair products for curly hair especially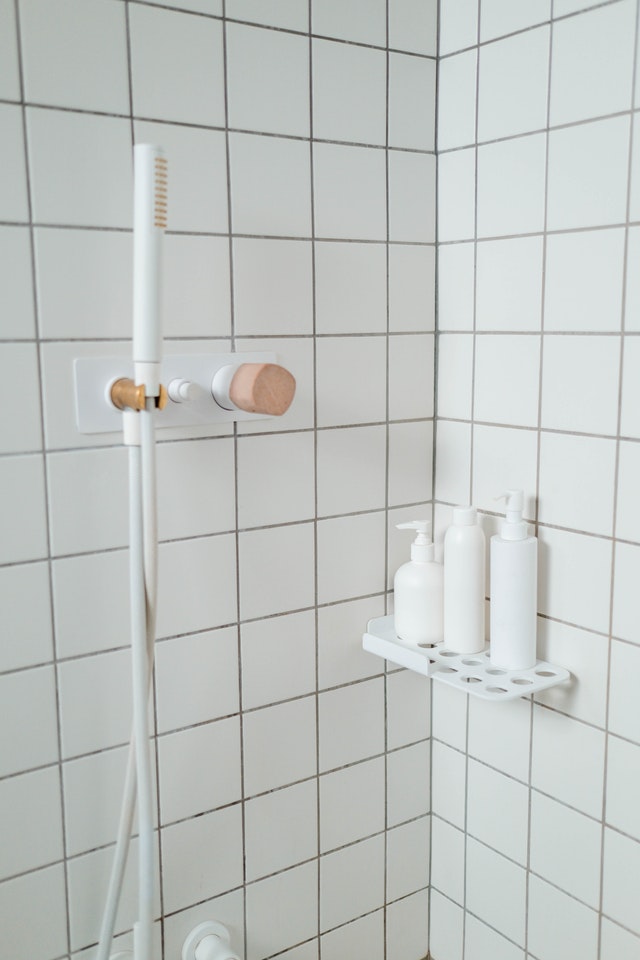 So, now we need to ask what are the best hair products for curly hair
1- Low poo shampoo
A new concept in the hair care world is called 'a low poo concept'. What Is Low Poo?
Low poo is a basis in haircare of the curly and wavy hair community, but oddly enough, there are two explanations of what low poo actually is
One approach
To low poo is using regular shampoo, but infrequently and with small amounts.
The idea is to reduce the damage that shampoo does to natural and curly hair by using it only sparingly, supplementing it with more regular co-washes(washing with conditioner ), and using a pre-poo to alleviate the drying effects of shampoo.
The second
A more likely interpretation of low poo is using a specially formulated low poo shampoo. 
What Is A Low Poo Shampoo?
In regular commonly used shampoos, there will always be a sulfate (most commonly sodium Laureth sulfate, but there are several others) that acts as a surfactant and lathering agent.
Regular shampoos usually strip away too much of the hair's natural oils and it doesn't count as one of the best hair products for curly hair.
This is where low poo shampoos come in. They are specially formulated without surfactants such as SLS to gently cleanse the hair without stripping away the natural oils of your hair.
Low poo shampoo can be used regularly because it is far less drying than normal shampoo, and is usually used by people with curly hair every day.
Example of the best hair products for curly hair
L'Oreal Matrix Total results - Mielle Organics Sea Moss Anti-Shedding Shampoo and Briogeo Superfoods Mango + Cherry Balancing Shampoo.
Here is a comparison between them to get to know the best hair products for curly hair
Best of all
Ouidad Climate Control Defrizzing Shampoo at Amazon
Best price
Garnier Fructis Curl Nourish Shampoo at Amazon
Best of tangling
Design Essentials Moisturizing & Detangling Shampoo from Amazon
Best of dryness
Mizani Moisture Replenish Shampoo at Sephora
Best for dyed hair
L'Oréal Paris Evercurl HydraCharge Shampoo at Amazon
Best to give volume
Brio Geo Curl Charisma Shampoo
Best with natural contents
EVOLh SmartCurly Hydrating Shampoo at Amazon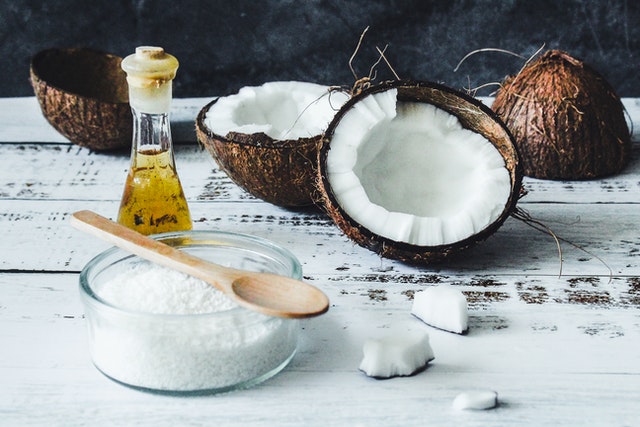 2- Pre-poo
The second thing to put in mind is pre-poo.
A pre-poo is a hydrating product applied to dry hair just before shampooing. Coconut oil is a classic pre-poo that is usually used by curlies because it's just so cheap and effective.
Also, Jojoba and sweet almond oil are perfect for keeping moisture in the hair after washing and styling.
You can comb a few drops of the oil through your hair, avoiding the scalp. When it's time to shower, wet your hair and then shampoo the roots. 
As the shampoo runs down the hair, the coconut oil protects the hair, protecting it from losing any moisture. Then rinse a second time, without shampoo, to wash the oil out. You can apply it from 15 minutes before a shower to the night before.
3- Conditioner
The third important thing that you should know as the best hair products for curly hair, is a good conditioner.
It is one of the most essential rules that every person with natural hair knows: Investing in a high-quality conditioner is a must.
Curly hair is usually drier than any other type of hair. A hydrating conditioner is an influential factor in the curly hair care routine.
So instead of shampooing, every two or three days you can co-wash ( wash with just conditioner). You can use just about any conditioner, it is preferred not to have too much drying silicon.
You can buy the best hair products for curly hair that contain shampoo and conditioner in the same product or you can have a conditioner by itself from the same brand.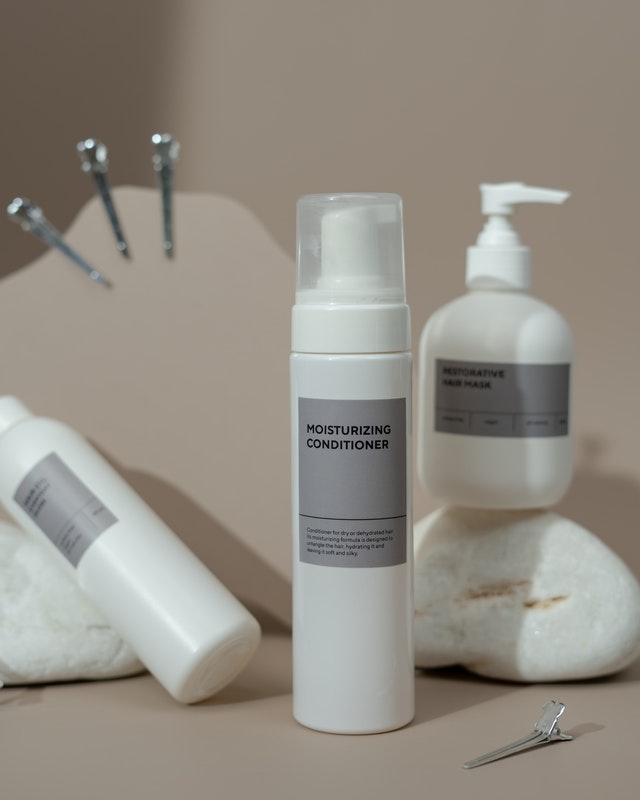 4- Deep conditioner
An additional thing that you should learn if you want bouncy curls is a deep conditioner.
You're going to waste a lot of time in the shower. Once every week or two, you can coat your hair in a deep conditioner or a mask to add more moisture.
Most masks instruct you to baste in the conditioner for five to ten minutes, but you may need at least two hours to see any noticeable improvement in shine and softness, so you can make it and go to sleep.
After rinsing in the morning, your hair feels like a baby's.
So, what are the best conditioning products
Best overall
Brio Geo Curl Charisma Conditioner at Sephora.
Best for tangle removing
Mielle Organics Pomegranate & Honey Conditioner at Amazon.
Best of hair trading
SheaMoisture Curl and Shine Conditioner at Ulta.
Best in the drugstore
OGX Quenching Coconut Curls Conditioner at Ulta.
Best for defrizzing
Aveda Be Curly Conditioner at Nordstrom
Best price
Maui Moisture Coconut Oil Conditioner at Amazon
5- Curl Cream
It is one of the best hair products for curly hair.
Smoothing moisturizer over dripping-wet hair in the shower reduces frizz and helps curls stay bouncy and intact. 
What are the curling creams that are considered the best hair products for curly hair
Best of all
Ouidad Climate Control Styling Cream at Dermstore
Best price
Cantu Moisturizing Curl Activator Cream at Amazon
Best for thick curly hair
Amika Curl Corps Defining Cream at Sephora
Best for thin curly hair
Mizani True Textures Curl Enhancing Lotion from Sephora
Best for defrizzing
DevaCurl SuperCream Coconut Curl Styler at IHerb
Best for damage cure
SheaMoisture Coconut & Hibiscus Curl Enhancing Smoothie at Amazon
Summary

At last, l hope you, curlies, understand your hair and love it. Also, I hope you could get to know the best hair products for curly hair well.
If you are interested, read more about:
The Best Mousse For Curly Hair