Canine health clinics are centers that offer services to dogs. Canines have a health foundation to be sure that they have the best services and are treated well and it's called CHIC which stands for canines health information center. CHIC contains a database of canines' health. It's sponsored by AKC Canine Health Foundation (CHF) and the Orthopedic Foundation for Animals (OFA). 
Dogs are separated into different breeds and as a whole, every breed should be examined regularly every year by a veterinarian for heart murmur over the mitral valve and see if there are any eye disorders. One of the canine health clinics that put all efforts to take care of them is the cavalier clubs' clinics.
The cavalier clubs' clinics have a veterinary cardiologist and a veterinary ophthalmologist which are board-certified, who will examine a dog and give medical consultation for a discounted fee.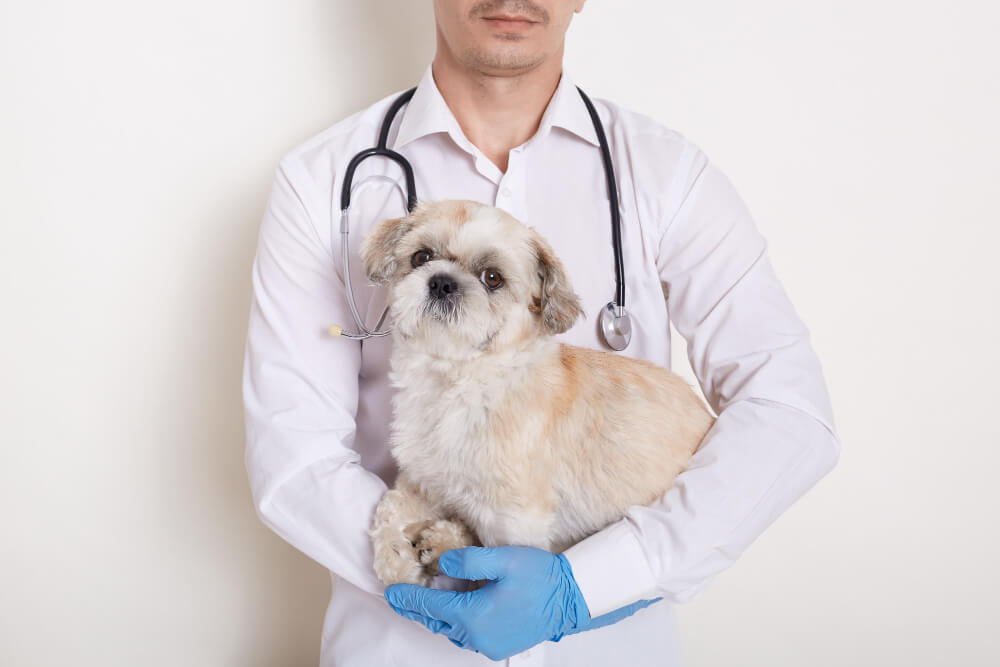 They offer many tests include:

1-Cardiac test:
The canine is examined by a stethoscope by a cardiologist to find if he has mitral valve murder and its grade. The cardiologist then writes a report to the owner of the dog to take it to the veterinarian to follow up on its case. The cardiologists are board certified by AVCIM.
Once a dog is diagnosed by MVD, the owner must take it at least once yearly to a board-certified veterinarian for further examination of the progression of the disease. 
2-Eye test:
The dog is examined by an ophthalmologist to see if there are any disorders in its dilated eye. The ophthalmologists are board-certified by AVCO.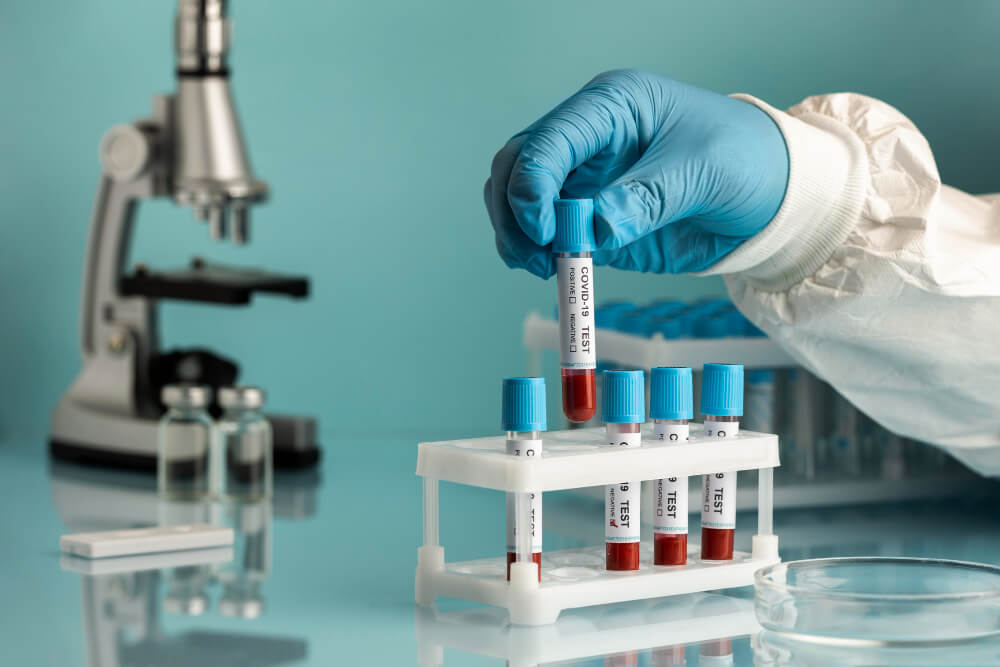 3-Thyroid and other blood tests:
Dogs must fast 12 hours before blood test, females should be 1 month or closer to coming into season or too close to be out of season if intact.
4-Hips, patellas, hearing, and other tests.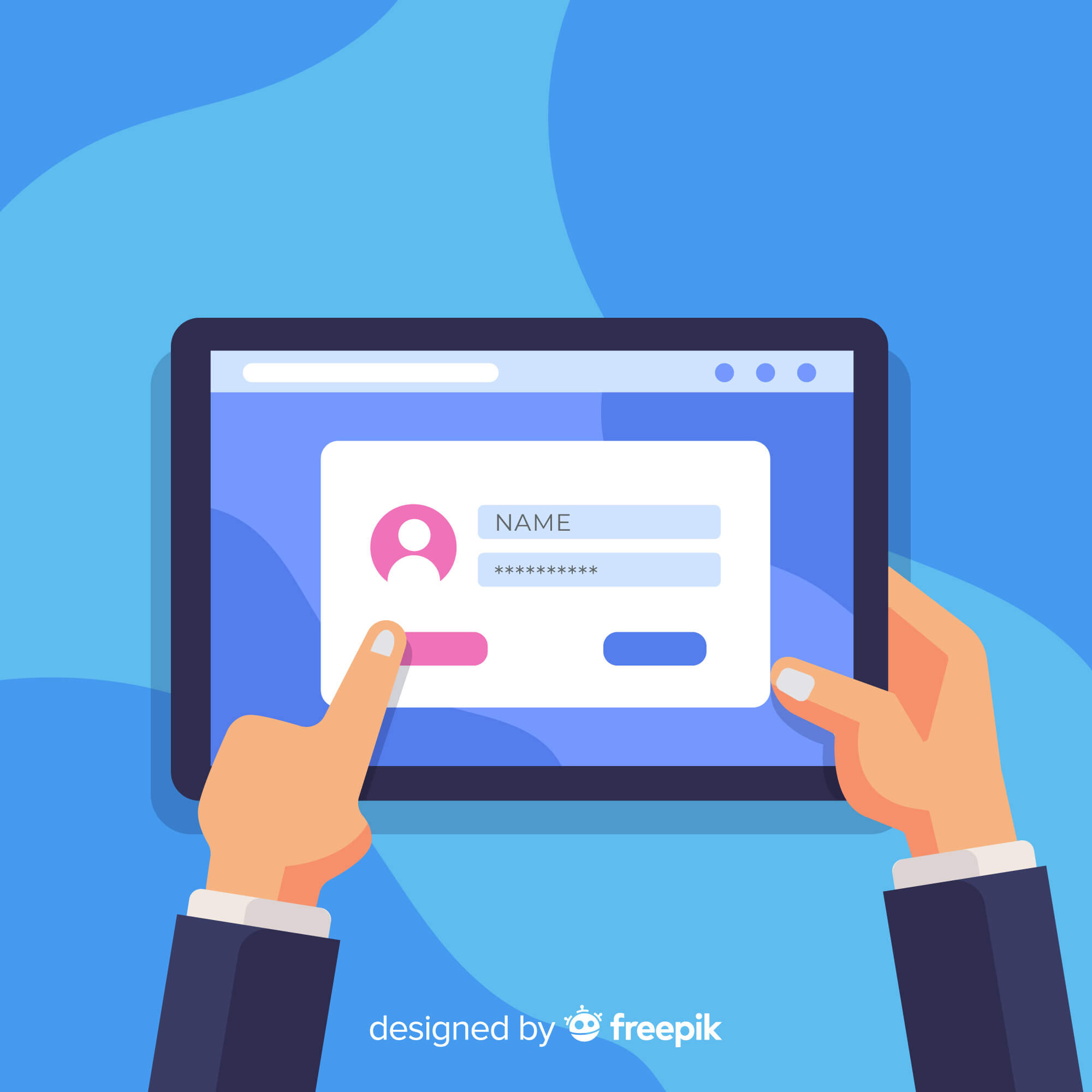 Registration details:
Some clinics have limited appointments and they require payment and written application before the clinic date. Payments vary between card, cash and it depends only on the clinic policy. Some certifications may be required, such as AKC registration records, previous CERF or OFA registration numbers, pedigrees, microchip or tattoo certificates, etc. Some test prices do not include OFA or CERF registration fees. Also, clinics sponsored by breed clubs may place restrictions on the testing of other breeds.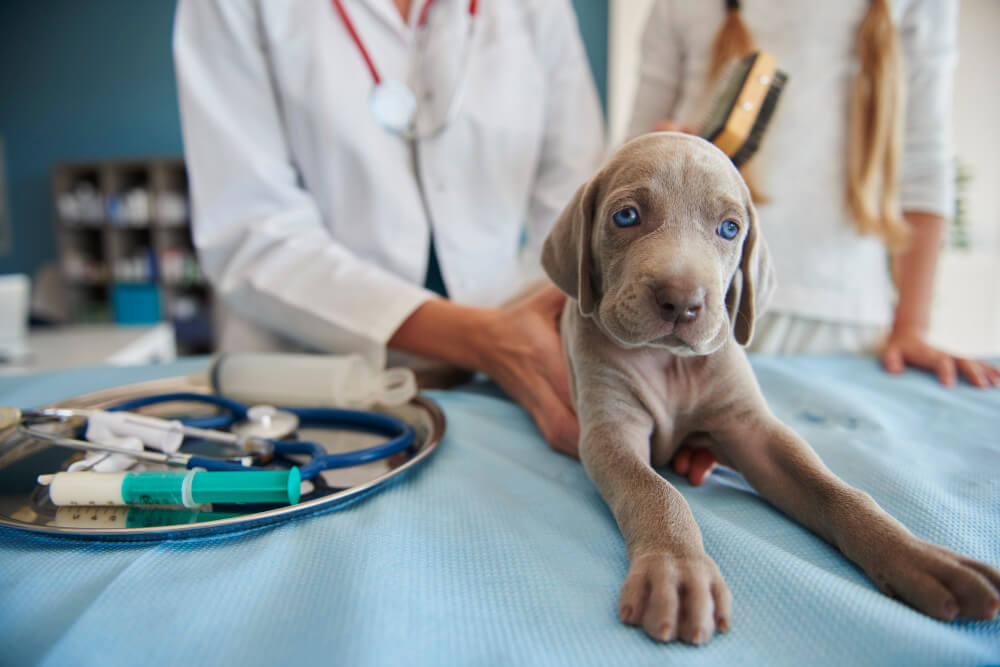 Nearly all canine health clinics treat many canines' diseases such as:
1-Hip dysplasia:
Canine hip dysplasia develops because of development of hip joint abnormality or because of cartilage damage. Both 2 reasons lead to loss of elasticity and thickness of cartilage.  
The degree of severity of the disease can be affected by environmental factors, such as caloric intake or level of exercise. Some dysplastic dogs with severe arthritis that run, jump, and play as if nothing is wrong and some dogs with barely any arthritic x-ray evidence that are severely lame. 
To know the severity, canine health clinics do hip screening using x-ray. The hip's health is divided into seven categories: Excellent, Good, Fair, Borderline, and then Mild, Moderate, or Severe.
2-Elbow dysplasia:
It's term used to identify inherited polygenic disease in the elbow. Three specific etiologies make up this disease which can occur independently or in conjunction with each other. These etiologies include:
1-Pathology involving the medial coronoid of the ulna (FCP)
2-Osteochondritis of the medial humeral condyle in the elbow joint (OCD)
3-Ununited anconeal process (UAP)
3-Patellar luxation:
In patellar luxation, the kneecap pops out from its position medially or laterally. Bilateral involvement is most common, but unilateral is not uncommon. Patellar luxations fall into several categories:
1-Medial 
2-Lateral luxation
3-Lateral luxation
4-Luxation resulting from trauma
4-Thyroid:
Hypothyroidism is a disease in which thyroid doesn't make sufficient hormone which is thyroxine that is responsible for metabolism. It has many symptoms, but is always suspected with dogs that have hair loss, weight gain and skin problems. This disease doesn't threaten life and is easily diagnosed. 
Examples of canine health clinics in USA are:
It's located at 2315 NE Broadway St., Portland, OR 97232, USA. It offers many services such as vaccination, examination, surgery, dentistry, companion therapy laser and microchipping.
2-
State Street Animal Clinic:
It's located at 3335 Business Route 20 Belvidere, Belvidere, IL 61008
Pulaski Veterinary Clinic was founded in 1951, and has been providing veterinary care for pets including canines. The clinic contains a laboratory and pharmacy, as well as digital X-ray and digital dental X-ray, therapy laser and surgical suites.  Most diagnostic and treatment procedures can be handled within our hospital. 
Summary:
Canine health clinics are clinics that are aware of dogs' health. There are many organizations and foundations that are specialized in animal health such as FOA, CHIC and CHF which follow up with those clinincs. Canine health clinics offer many services such as thyroid examination, heart examination and eye tests.