Hair problems can be very tiring, your strands could become dry, and more prone to damage so using drugstore products for hair breakage becomes mandatory.
You could be the reason that you don't have healthy and shiny hair because of using the wrong products, heat application, or frequently dying hair.
All these things could damage your hair follicles and strands causing hair fall and breakage.
Fortunately, there are many solutions to this issue:
- Change your shampoos and conditioners.
- Apply a hair mask twice weekly.
- Cut the dead ends.
- You might stop using heat on your hair for some time.
There are so many options of drugstore products for hair breakage out there to try depending on the cause and the issue you face with your hair.
Can hair breakage be repaired?
Drugstore products for hair breakage
What can I put on my hair to help hair breakage?
You should start using safe drugstore hair products if you want a healthy and attractive look.
The first option from the drugstore products for hair breakage is to apply a leave-in conditioner. It will provide your hair moisture, strength, and glowing, and it doesn't take any effort to apply on your end.
Read about the best drugstore conditioner for curly hair, from the best drugstore products to try!
Which product is the best for hair breakage?
SheaMoisture 100% Virgin Coconut Oil Daily Hydration Leave-In Treatment
- This spray conditioner will moisturize and make a shape for your hair.
- Just spray onto damp, clean strands and leave it to dry and style your hair.
- This product has a very good review.
Matrix Biolage Hydrasource Daily Leave-In Cream
You use this treatment cream when you've got dried-out strands to hydrate their ends and make your hair healthier than before.
You have to apply it on wet hair from root to tip.
You should use it, especially when you go out, as it preserves your hair's hydration.
Read about: the best Drugstore curl cream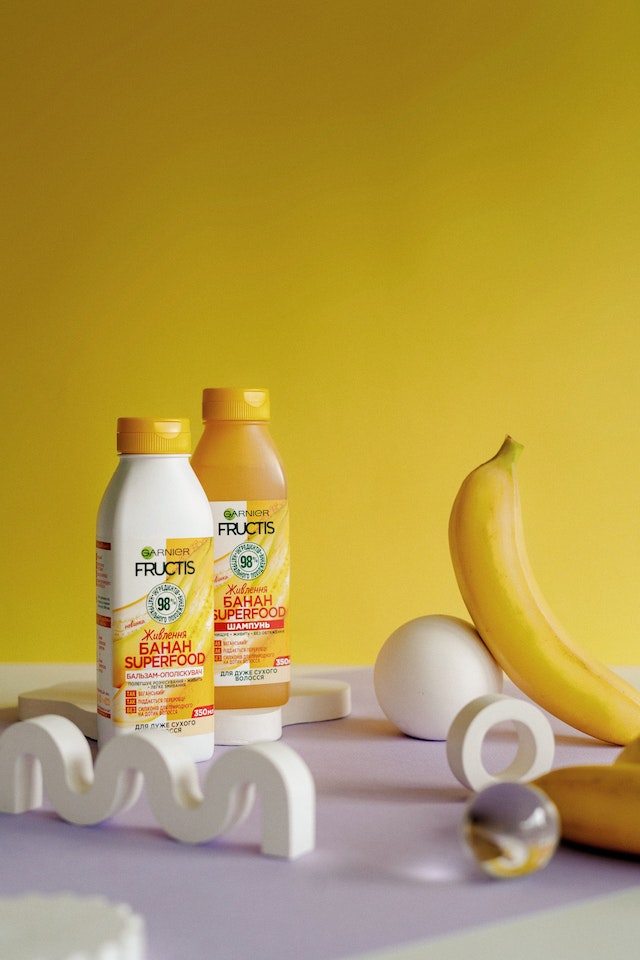 Garnier Fructis Sleek & Shine Intensely Smooth Leave-In Conditioning Cream
First of all, this product is very cheap compared to its quality so you shouldn't underestimate its action.
This conditioning cream makes your hair smooth, silky, and shiny without being oily because it contains argan oil.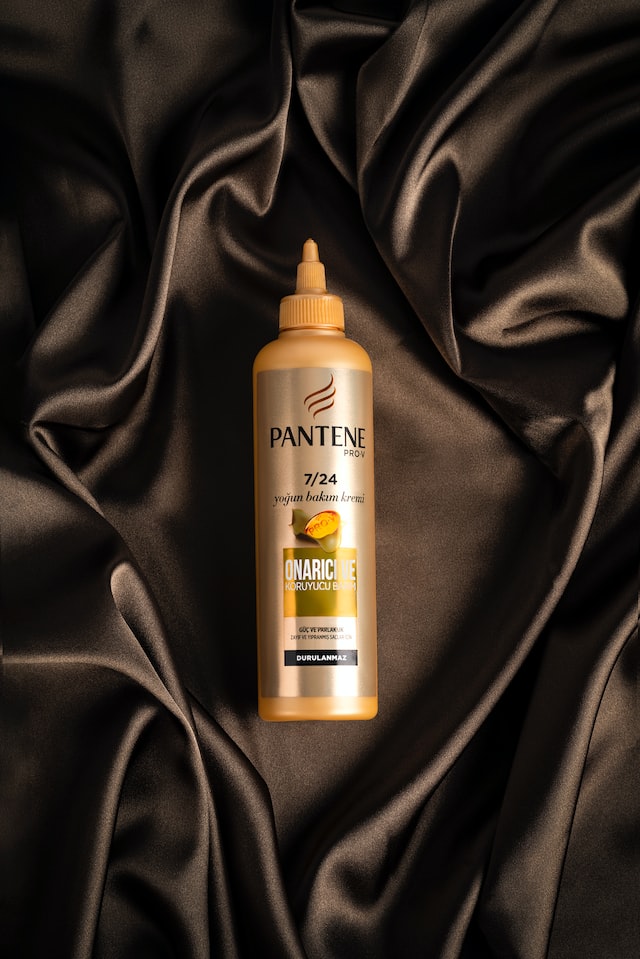 Pantene Conditioning Hair Mist
This detangler is very light making hair easy to style through the process of repairing the hair damage you have.
Pantene hair mist also contains antioxidants providing hair protection from the sun and more power.
Palmer's Coconut Oil Formula Leave-in Conditioner
This leave-in conditioner contains coconut oil, monoi oil, and amino acids to provide your hair nourishment, smoothness, and strength.
Just spray on damp hair and comb through to the ends to coat each strand.
It is easy to use and has great results on your hair from the first time you use it.
Hair products for extreme breakage
The second option from drugstore products for hair breakage is to change up your shampoo and conditioner to rescue your hair from dryness, falling, and breakage and keep your strands hydrated.
We recommend these upcoming products from the best drugstore products for hair breakage.
Read about: Drugstore shampoo for curly hair, It's one of the best products to stop hair breakage.
Drugstore products to try:
SheaMoisture Manuka Honey & Yogurt Hydrate + Repair Shampoo
Manuka honey is a very good moisturizing component for repairing hair damage.
It is one of the most excellent drugstore products for hair breakage.
The manuka honey works by its reparative formula locking in moisture from root to tip, leaving your strands feeling stronger and smoother after only a few times.

Maui Moisture Shine + Awapuhi Conditioner
This conditioner is a perfect treatment for exhausted hair from sun, heat, or even dying.
It leaves your hair strong, and shiny and has healthier ends without splitting or breakage.
Mielle Organics Rosemary Mint Scalp & Hair Strengthening Oil
Composed of biotin and featuring over 30 essential oils and nutrients, this hair oil from Mielle Organics is a miracle oil.
It will provide hair follicles and smooth split ends and rescue your hair to make it longer and thicker.
Hask Argan Oil Repairing Shine Oil Vial
It's one of the most useful products for damaged hair.
Argan oil's fatty acids and antioxidants have a magical power to nourish your hair and protect it from all types of damage and dryness.
You should apply it frequently.
OGX Biotin & Collagen weightless healing oil
It is one of the best drugstore products for hair breakage.
This weightless oil treatment from OGX contains collagen and biotin to deliver shinier, fuller hair you have to disperse it through your clean, wet hair evenly.
Collagen works on skin elasticity, and strength and helps it repair on its own as well as the hair.
Vitamin B7 and collagen together in this oil treatment can be used on damp or dry hair to create the appearance of thicker hair.
The weightless formula will protect hair from further damage, leaving stronger hair with shinner ends.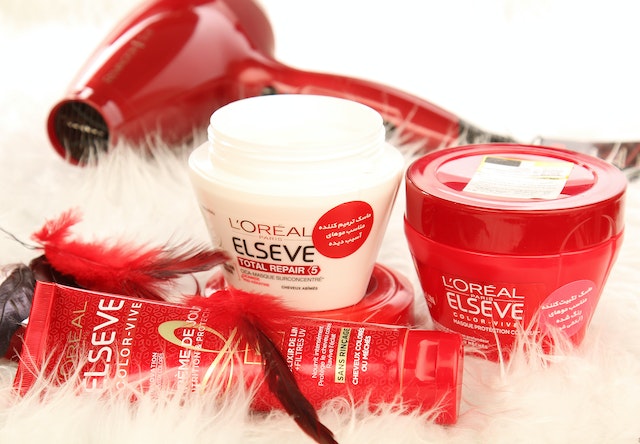 L'Oreal Advanced Haircare Total Repair 5 Damage-Erasing Balm
Hair strands have several damage indicators including decreased strength, dehydration, split ends, hair breakage, and falling.
To have smooth ends and start the healing process you should begin using a product of high quality from the drugstore products for hair breakage such as L'Oreal Paris' Total Repair 5 Damage-Erasing Balm, which is created to reverse the damage.
This is an affordable and good product at the same time.
Creme of Nature Pure Honey Hair Mask
This creme is composed of incredible Ingredients like pure honey, certified natural coconut oil, and shea butter.
These ingredients help your hair restore moisture, prevent breakage, and tame frizz.
Try it three times weekly.
L'Oreal Paris Elvive Total Repair 5 Protein Recharge Leave-In Conditioner Treatment
This conditioner and the whole line of L'oreal Paris Elvive are efficient products from the drugstore products for hair breakage and split ends treatment.
It contains the right ingredients to specifically work on the dead hair ends.
Schwarzkopf BC Bonacure Repair Rescue Sealed Ends
It's small and compact, so you can bring it anywhere to apply to your hair when you are out.
It's one of the best drugstore products for dry hair.
Living Proof Restore Mask Treatment
It has long-lasting results
This mask improves your hair's moisture, hydration, and shininess.
This mask does not make your hair fall as some others do.
Alberto VO5 Hot Oil Shower Works Weekly Deep Conditioning Treatment
This is a classic hair care product highly recommended by the drugstore products for hair breakage.
It's been around since the '60s! The oil creates smooth, damage-free hair.
We offered you some of the best products for severe hair breakage, try the suitable one for you now!
Summary
In this article, We recommend you a lot of products from the drugstore products for hair breakage

These drugstore products for hair breakage provide your hair nourishment, strength and healthy hair ends.
Take a look at:
The Best Drugstore Mousse For Curly Hair