Keller vet clinic is considered a pioneer of veterinary services in Keller, It provides the best veterinary care for your pets, and also receives urgent cases.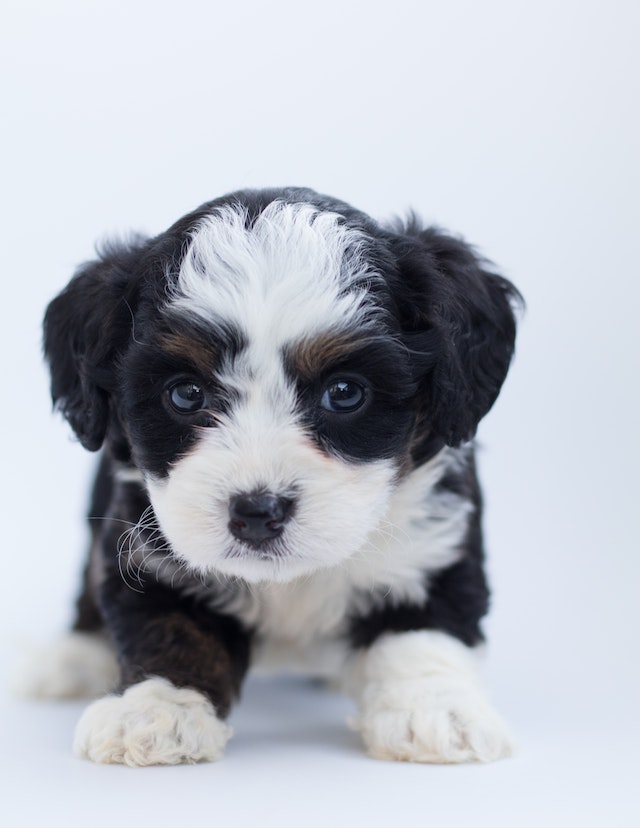 History of Keller vet clinic 
The beginning of Keller vet clinic goes back to 1980, it was the first veterinary clinic constructed in Keller(Texas), and it provides maximum veterinary care that covers the area of Keller, the larger Dallas, Fort worth metroplex.
This clinic keeps moving on with the latest updates to ensure better veterinary handling for your animal.
Location
Keller vet clinic is located at 221 S Main St, Keller, Tx 76248
Keller vet clinic Team
A Cooperative professional team that provides the best veterinary care in Keller. this team includes Dr. Jessica Walters, Dr. Carly Berggren, and Dr. Savannah lsheim. 
Keller vet clinic vision
Keller vet clinic staff thinks that prevention and wellness exams are the only guarantees for a better life for your pet.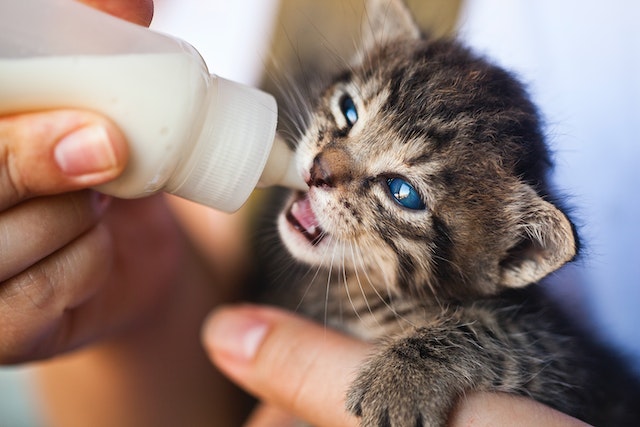 Veterinary services at Keller vet clinic
No doubt that pets need medical care like humans, Keller vet clinic provides a methodology for the assessment of your pet's health as prevention is better than cure, Keller vet clinic provides:
Wellness & Prevention 
You should be aware of any changes in your pet's health or behavior. However, sometimes having no signs does not mean that your pet is healthy, it is better to carry out regular check-up procedures.
Regular nose-to-tail wellness exams help in the prevention and early detection of diseases. Also, the Assessment of age-related problems of your pet is also vital for a prolonged healthy life.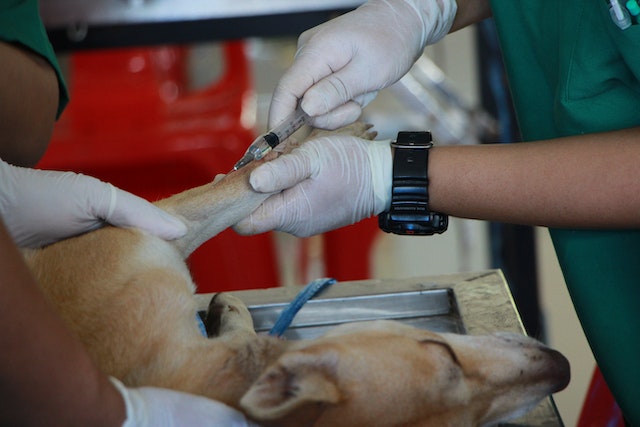 Vaccination 
It is the main step in prevention, Vaccines are considered as external immunization against viral and bacterial infection for your young pet.
Keller vet clinic provides you with good knowledge about vaccination and suggests a vaccination schedule for a better life for your pet.
Puppy & kitten care
When you buy a new puppy or kitten, it is advisable to visit Keller vet clinic, veterinarians undergo an initial exam to estimate the state of your pet. They give you advice about the basics you should follow to handle your pet.
They also give you information about spraying, microchipping, spaying, and neutering, they suggest a plan for your pet's nutrition, vitamins, and minerals to ensure a healthy life for your new animal.
Dental services
One of the most important services that Keller vet clinic provides is dental care.
Cleaning the teeth of your pet is very critical for improving its life, if you notice bad breath or excessive drooling, your pet must be examined.
Be careful, if you neglect these signs, it may lead to pain, tooth loss, and generalized disease.
Staff provides maximum dental care for your pet through exams, teeth cleaning, and x-ray if needed.
Nutrition counseling 
It is important to have a strategy for the nutrition of your pet. 
Keller vet clinic staff helps you to choose the optimum ingredients and dietary needs, they help you also to follow weight loss or gain and age-related nutrition. 
Appropriate nutrition ensures a better quality of life for your pet.
Allergies & Dermatology 
Like humans, pets may suffer from skin-related problems and exposure to irritants that may cause allergies, and hair loss may also be a problem for your pet.
Never neglect signs like itching, hot spots, or scratching. This clinic helps you with an early diagnosis of allergies, rashes, and infections.
It's important to treat dermatologic conditions before turning serious.
Parasite prevention and control
Parasite infection may be so threatening for your pet, so you should be aware of preventing your pet from any parasites all the time.
Heartworm, flea, and ticks may be harmful and cause serious conditions or even death.
Keller's staff helps you to prevent your pet from parasites and treat them if already infected.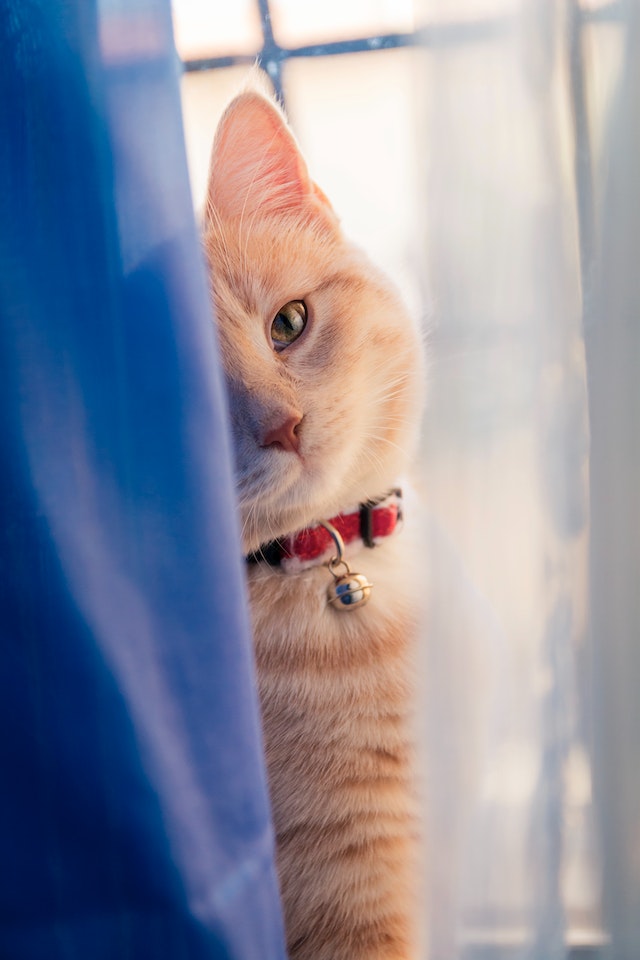 Microchipping 
It is a permanent way to protect pets from broken leashes and thefts.
Microchipping is very important to identify your pet and prevent it from getting lost or stolen. 
Senior pet care
As your pet gets older, it needs extra specialized care for prolonged life. Keller vet clinic staff helps you take care of your senior pet and realizes danger signs that may be fatal.
Undergoing specific testing and taking precautions ensures a safe and happy life for your pet.
Testing & diagnosis in Keller vet clinic
Keller vet clinic helps you in the assessment of your pet's case.
Early detection using laboratory & diagnostic tests are carried out to evaluate the health of your pet.
A precise diagnosis is a net result of optimal screening and lab tests.
Blood & lab tests 
Doing a blood test for your pet every year is necessary to exclude any illness or disease.
Having background about a pet's health throughout the years helps in the early detection of any problems to take precautions.
This helps to control the case and ensures speedy recovery for your infected pet.
Radiology
Radiology (x-rays) helps in accurate diagnosis if the veterinarian suspects arthritis, foreign objects, or broken bones. X-rays are also important in dental problems, enlarged organs, or respiratory dysfunction. 
They give a close approach to your pet's case at the level of bones, tissues, and organs.
Ultrasound
For a more precise diagnosis, an Ultrasound is carried out alongside X-rays.
Ultrasound gives more detailed monitoring of your pet's internal structures as muscles, tendons, internal organs, and blood vessels.
Electrocardiogram 
Electrocardiogram (EKG) is carried out for many purposes. It's a presurgical test to check if your pet can undergo anesthesia.
It's also used as a diagnostic test for cardiac abnormalities such as an enlarged heart, congestive heart failure, or irregular rhythm.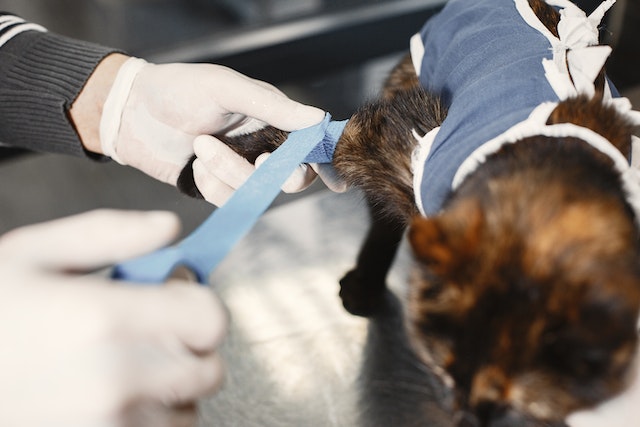 What to do if your pet needs surgery
If your pet needs surgery, Keller vet clinic is your perfect choice.
Using the most developed equipment and professional staff ensures the safety of your pet. Good monitoring before, during, and after surgery is the keyword.
Types of Surgery 
Spay & neuter
Spay & neuter (removal of male or female reproductive organs) is a protective way for your pet from reproductive cancers or stop unwanted pregnancies.
Anesthesia 
A safe methodology is carried out through pre-operative assessment, updated equipment, and postoperative perfect monitoring.
Keller vet clinic staff seeks to lower complications and side effects after surgery so that your pet recovers faster.
Dental surgery
Dental care is necessary for your pet's health, as your pet ages, it may need a dental extraction.
Any dental surgery needs to undergo anesthesia to facilitate dealing with teeth, gums, and oral tissues.
This provides more safety and relief for your pet.
Is Keller vet clinic ready for emergency cases
If your pet needs emergency care, Keller vet clinic provides hospitalization & critical care for urgent cases, the emergency center is provided with the most recent equipment and technologies for optimum handling of your pet's case.
After-hours pet emergencies 
Keller vet clinic welcomes any emergency case during hours of work, but outside business hours, you can contact any other emergency care center in Texas.
When does your pet need emergency care
If your pet suffers any of the following, it is an emergency case:
- Difficulty in breathing or urination
- Loss of consciousness
- Bloody stool or vomit 
- Seizures
- Ingestion of foreign objects that may be toxic 
- Pain in the abdomen
- Injury after an accident 
These are serious signs, you must refer your pet to an emergency.
Emergency tests in keller vet clinic
The clinic provides maximum-quality monitoring of your hospitalized pet.
Precise diagnosis is carried out through: 
Blood analysis 
Blood analysis is important to detect any illness or ingested toxic objects.
Digital x rays
X-rays help in the detection of internal injuries.
Surgery
If your pet has internal injuries, it may need surgery.
Medications 
Medication is important for the complete recovery of your pet.
There is a wide range of veterinary medications that deal with your pet's diseases.
How to pay for veterinary services at Keller vet clinic
- Keller vet clinic accepts visas, discover cards, cash, American express, and care credit.
- This clinic provides pet insurance.
- This helps you to save money in case of unexpected accidents or illnesses.
You should get your pet insured when it is still healthy. 
Pet insurance is paid monthly. This helps you to reimburse up to 90% of unexpected costs.
Keller vet clinic also provides insurance for regular pet care routines (wellness plans).
How to contact keller vet clinic
You can contact keller vet clinic via 
- Telephone (817) 431-1213
- E-mail:Kelleranimalclinic@gmail.com 
Appointments
Appointments:
Saturday: from 8 am to 12 pm.
Sunday: none 
Monday-Tuesday-Wednesday-Thursday-Friday: from 8 am to 6 pm.
Conclusion 
Keller vet clinic is the first veterinary care facility in keller. It provides optimum handling of your pet. 

Having state-of-the-art equipment and the most specialized team ensures maximum care for your pet.

This clinic provides veterinary services starting from prevention and wellness exams until surgery and emergency.
Read more about: