If you have a pet, you certainly must have heard of Purina animal health for pet food. For over 125 years, it has been the top in the field of animal feeding industry. Purina animal food products provide a wide range of trusted, safe, and healthy pets food, that covers all your pet's needs.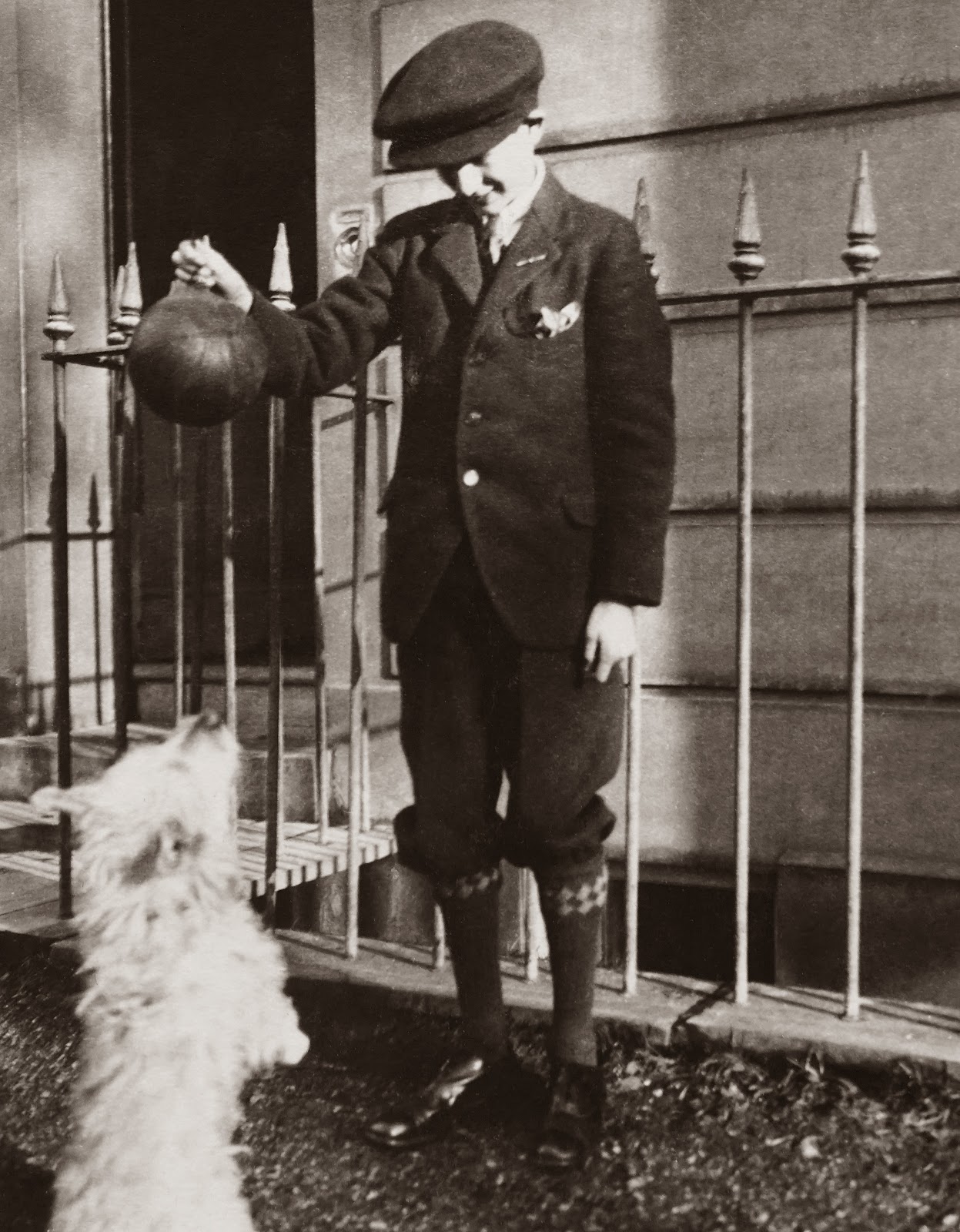 History of Purina animal health:
1- Robinson-Danforth commission company for feeding farm animals was started in 1894, by the partnership of William H.Danforth, George Robinson, and William Andrews. That company changed its name to Ralston Purina in 1902.
2- Establishment of Purina pet nutrition and care center near Gray Summit, Missouri in 1926.
3- New technology for providing unique shapes (kibble) of Purina dog chow in 1956. Then the first launching of Purina cat chow in the USA in 1962.
4- Purina Mills was sold by Ralston in 1986, leaving Purina to focus on pet nutrition.
5- In 2001, Ralston Purina was acquired by Nestle®, to make Purina products available to all pets owners all over the world.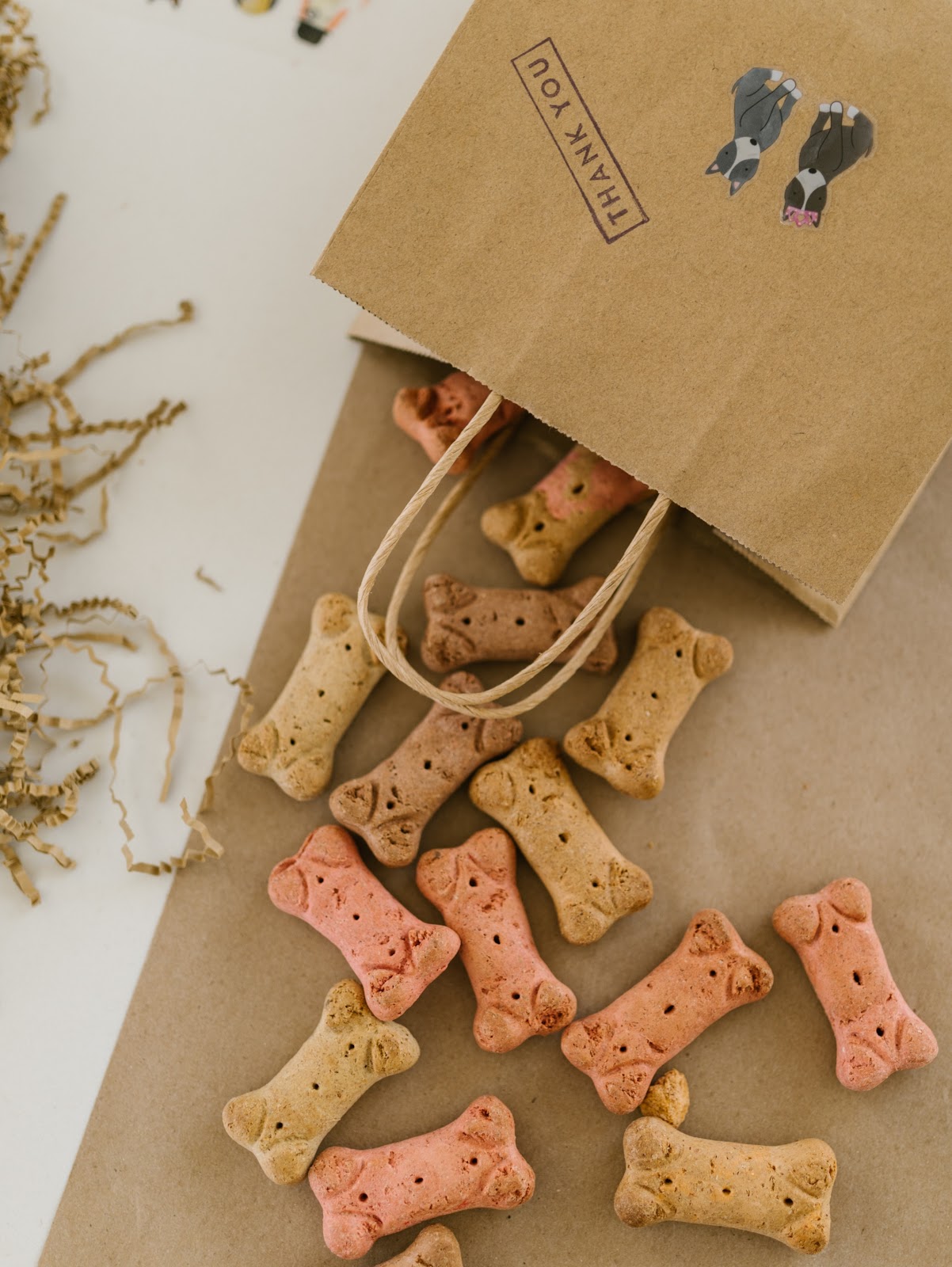 Purina animal health nutrition Brands:
A variety of Purina animal health nutritious products are provided by many brands of dog and cat food, and all of them have the same high quality so you can choose the best for your pet.
Dog food brands:
Alpo®
Purina Pro Plan®
Beggin®
Bella®
Beneful®
Beyond®
Frosty paws®
Moist and meaty®
Prime®
Puppy Chow®, and Dog Chow®
ONE®
Trekkers®
The Pioneer Women® dog treats
Busy®
Denta Life®
Second Nature®
Cat food brands:
Purina animal health provides great options of well-balanced food and cat treats by these brands:
beyond®
Cat Chow®
Deli-Cat®
kit and Kaboodle®
ONE®
Scamp®
Whisker Lickin's®
Tidy Cats® and Tidy Cats Breeze®
Fancy Feast®
Friskies®
Pro Plan Veterinary Diets®
Yesterday's News®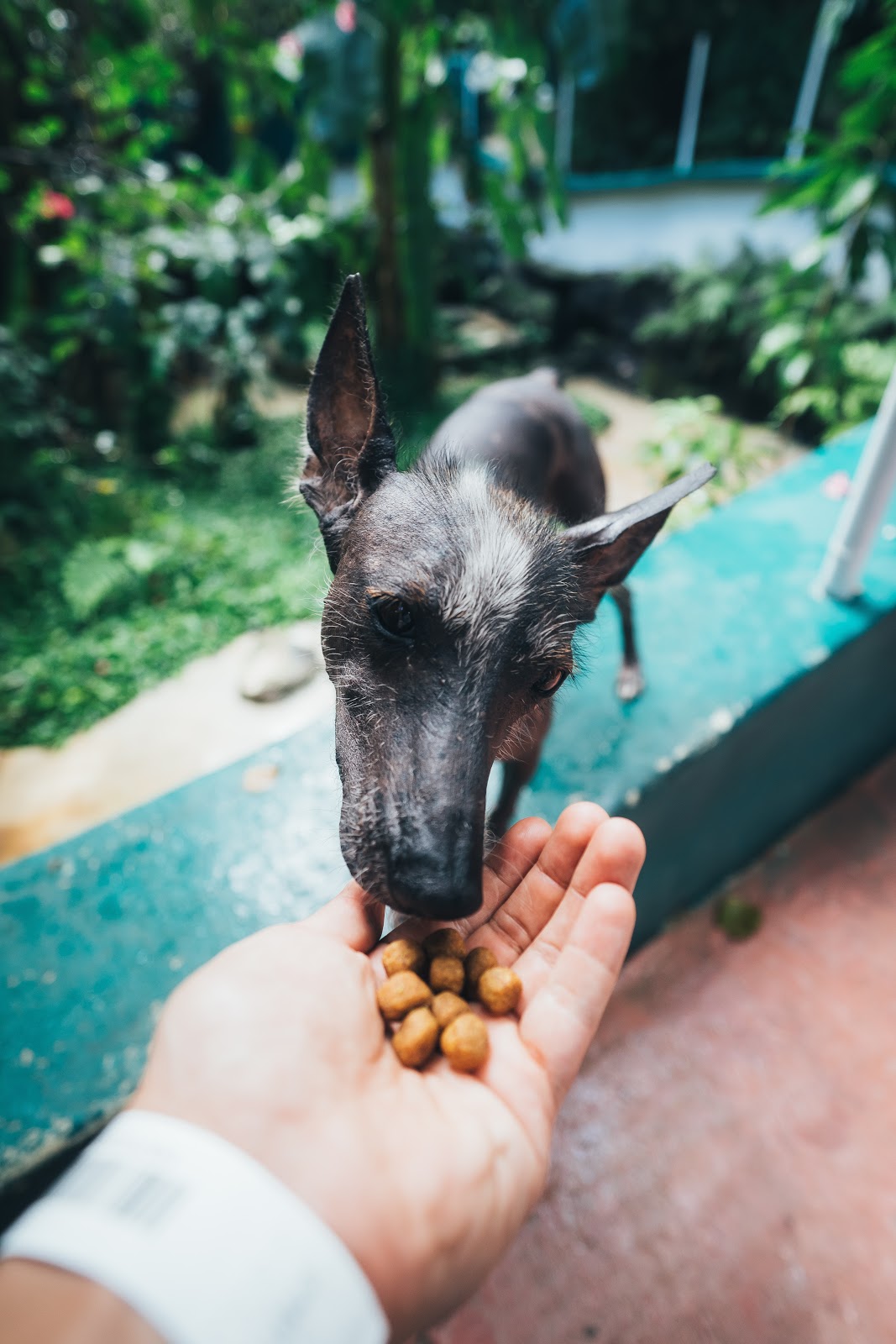 How to choose your pet's food of Purina animal nutrition brands:
Whether you have a dog or cat, Purina animal food brands have the ultimate choice for your pet. But first, you should know the main types of food commercially available in stores to choose from.
Dog food:
There are five main types of dog food and all of them are provided by Purina animal health food brands:
1- Dry food ( kibble)
Your first choice for long-lasting affordable dog food. The chewy and crunchy dry food is very important to maintain your dog's teeth healthy. It could be in various forms like coated, extruded, or baked.
2-Wet food ( canned)
Preferable by dogs and has a long shelf life. You can easily find them in almost every store. The high-quality dog food brands ensure the balance between the water content of canned dog food and its nutritional value. canned dog food provides great taste and moisture to your dog.
3- Rehydrated and freeze-dried
Easily digested, camping and trip friendly formula of dog food. Can be introduced in their dehydrated forms but you still have the option of adding water to them if you choose to give your pet more moisture.
4- Raw diet
Very suitable for you if you choose to give your dog a more natural food free of preservatives and flavors or other artificial ingredients.
Natural enzymes in the raw diet prevent the growth of bacteria in dogs' oral cavities and protect against infection.
5- Treats
Very much similar to human snacks, chewy treats are very enjoyable to your dog. You can choose from a variety of options like dental chews, jerky strips, roll hides, and biscuits. Don't forget that these treats are also keeping your dog's breath fresh and clean.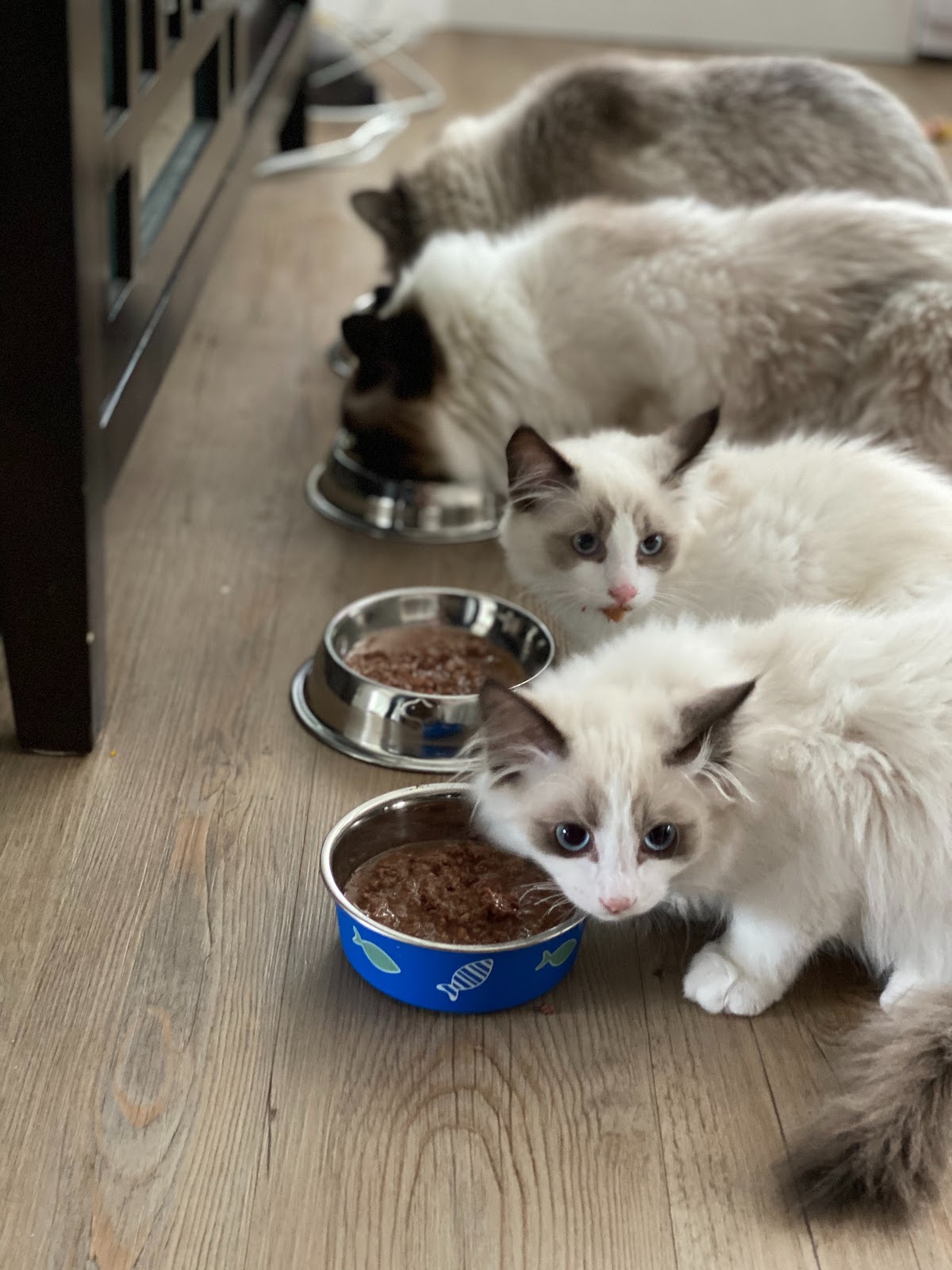 Cat food:
Choosing food for your cat can be confusing when you have to decide what is better from all these available products. But as a general rule, high-quality cat food lists meat as its first ingredient, not corn. Also must have the least content of ash to protect against urinary tract infection.
main types of cat's food are:
1- Dry food
Or as known as kibble, your first choice of cheap food. A large bag of it could last several months. Basic food that you may mix with other cat food types to make it more palatable.
2- Wet food
The cat's first choice of tasty food. It is in a wet formula with a high content of water.
3-Semi moist
The formula comes in between dry and moist forms. If you want to balance between price and shelf life.
4-Cat treats
Wide range of flavors and textures. Whether the cat prefers soft or crunchy treats, you will find all she needs in Purina animal food products.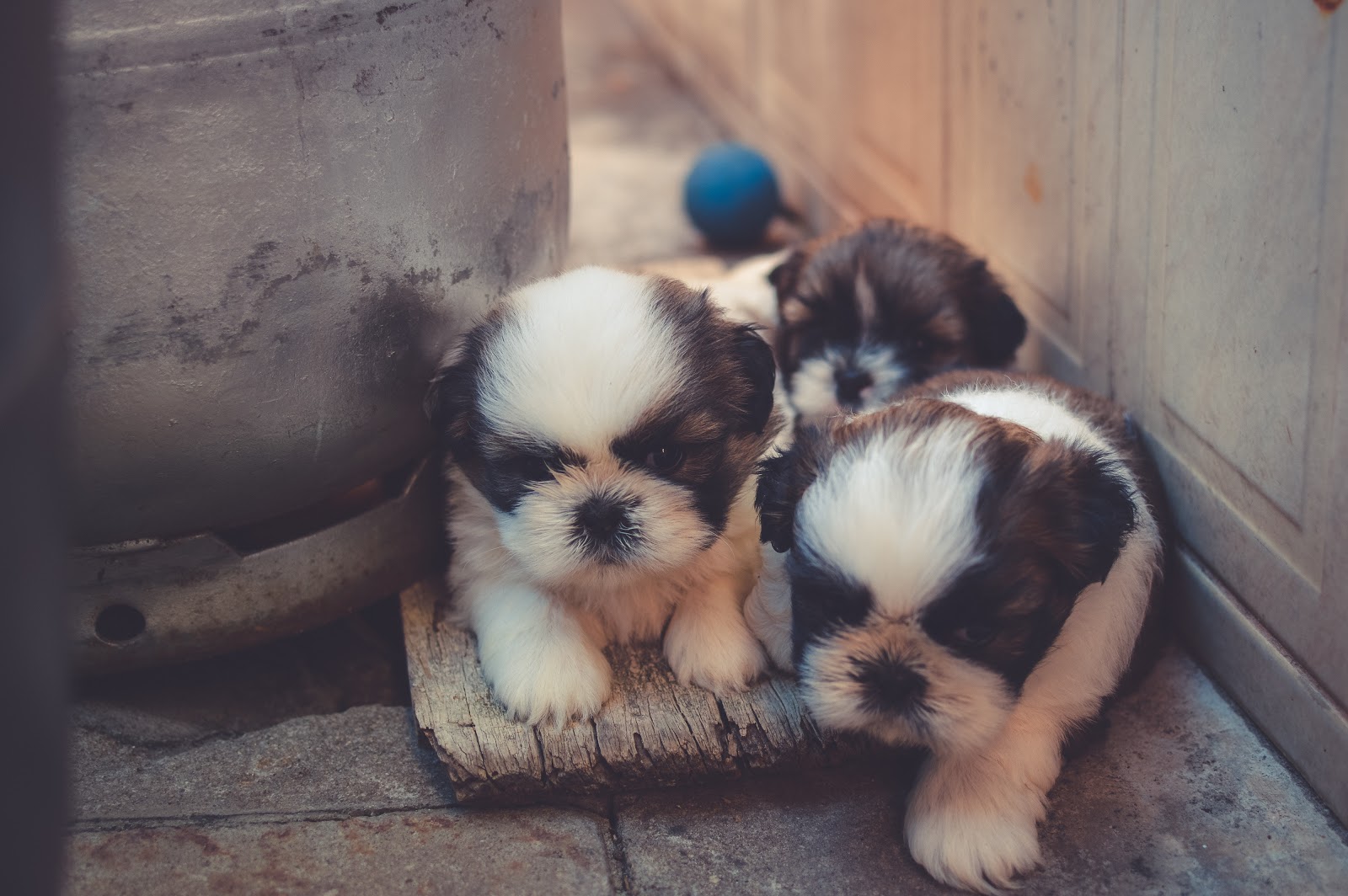 Purina animal health food, specially formulated products:
In addition to all basic types of pet food, Purina also provides more options for your pet. Because each pet is unique, you can choose the special product that meets its needs.
-High protein Purina animal food
Helps to build your pet's muscles and is suitable for your active pet.
-Purina animal healthy food:
Balanced dietary products help your pet to lose, gain or maintain an ideal weight.
-Purina animal food for little pets:
Puppies and kittens during their first years require more healthy balanced food which is provided by Purina animal health food brands.
-Grain-free and limited ingredients:
Especially formulated Purina animal food products for allergic pets and giving the basic needs with the least ingredients.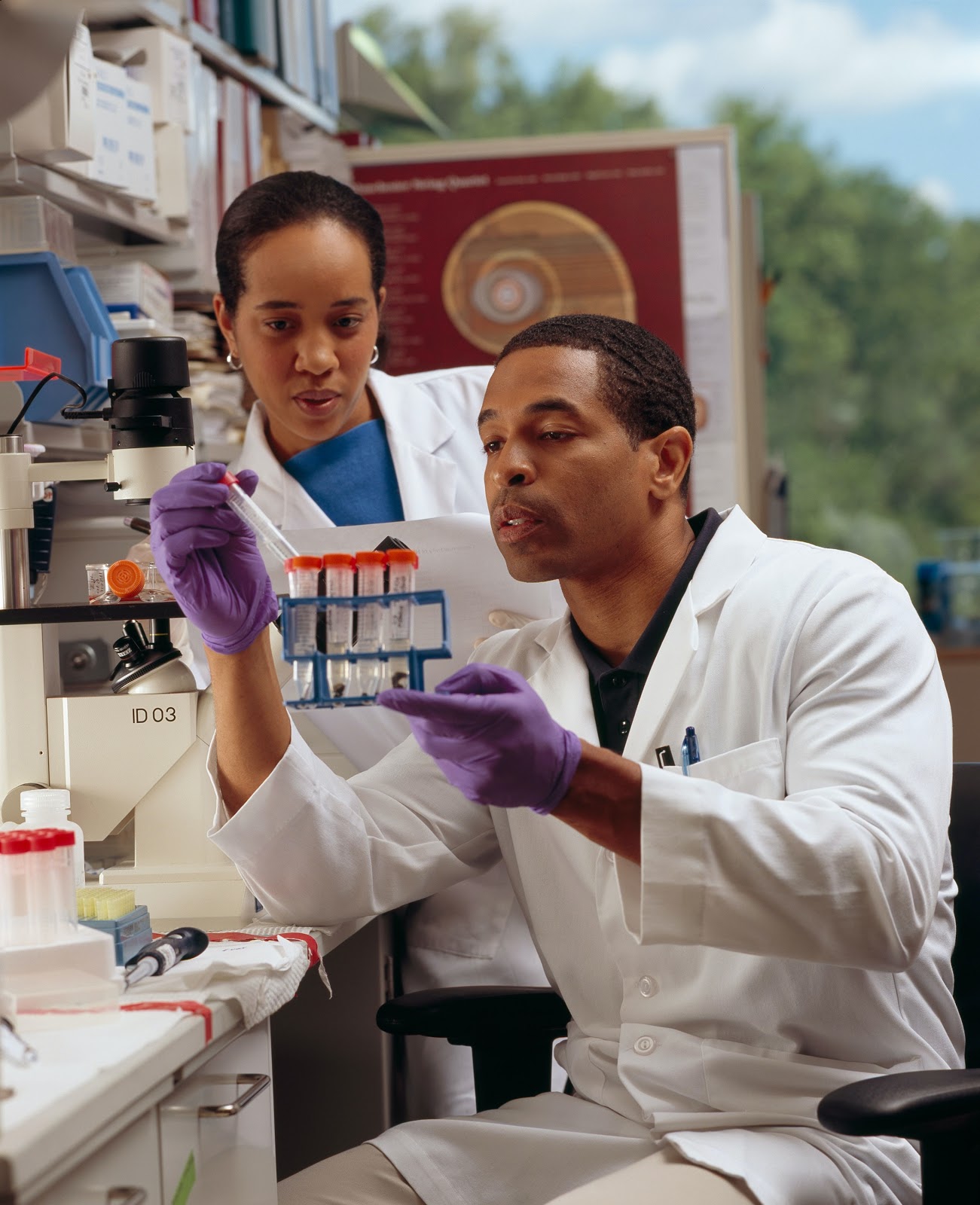 Purina animal health, not just-food:
Animal health is of great interest to owners of Purina. researchers, veterinarians, and nutritionists all working together in Nestle' Purina pet care center in northern Missouri. They aim to provide the best quality of pet food that animals like. Feeding trials are always done to ensure the best quality of Purina animal health food products.
At the Purina institute, science and technology are working at high levels to help pets live longer healthier lives.
A Lot of research and clinical trials to know what is the best for animal nutrition are being done to help against animal allergies, aging problems, and animal obesity.
Also in Purina, animal behavior is an important issue. Check the website www.purina.com for the best tips from Purina animal health and behavioral experts, which can tell you how to:
-Overcome behavioral changes in pets because of anxiety and frustration.
- engage your kid in pet care and develop responsibility in young children.
- avoid separation behavioral changes and keep your pet happy and friendly indoors.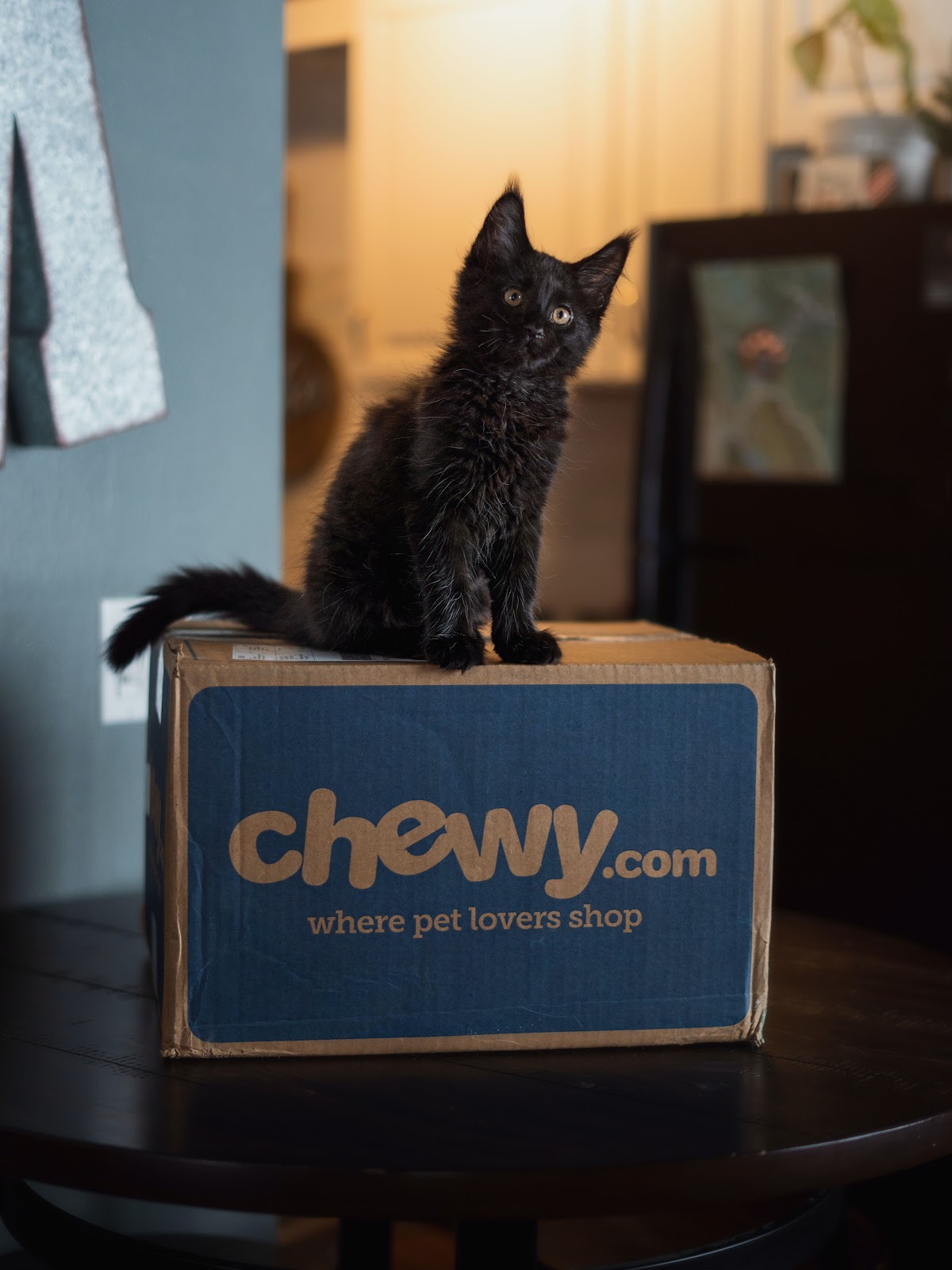 Where to get Purina animal food products?
Purina animal health food products are available with its all brands in almost all stores and supermarkets all over the USA and other countries. You can easily buy them from your nearby store.
Or you can order them online on:
For more information call Purina:
1-800-7PURINA
1-800-778-7462
Or write to:
OFFICE OF CONSUMER AFFAIRS
PO BOX 340
NEENAH WI 54957
Summary
Purina for pet nutrition, provides a wide range of products that covers all needs of your pet. Purina brands are available at affordable prices and high quality, in almost all stores around the USA.
Written by
Dr.zahraa fawzy