Have you ever heard about drugstore curly hair products?! Did you ever imagine what curly hair would say if it spoke?!
Would it say I'm hungry, thirsty!, I'm tired! I'm exhausted or I'm dying!
Or thank you for looking after me, thanks for shopping for me?!
That's what we will do, we are going to shop for Drugstore curly hair products.
Yes, as this type of hair requires special care to glow and be in a healthy condition, and of course, thank us if it spoke one day.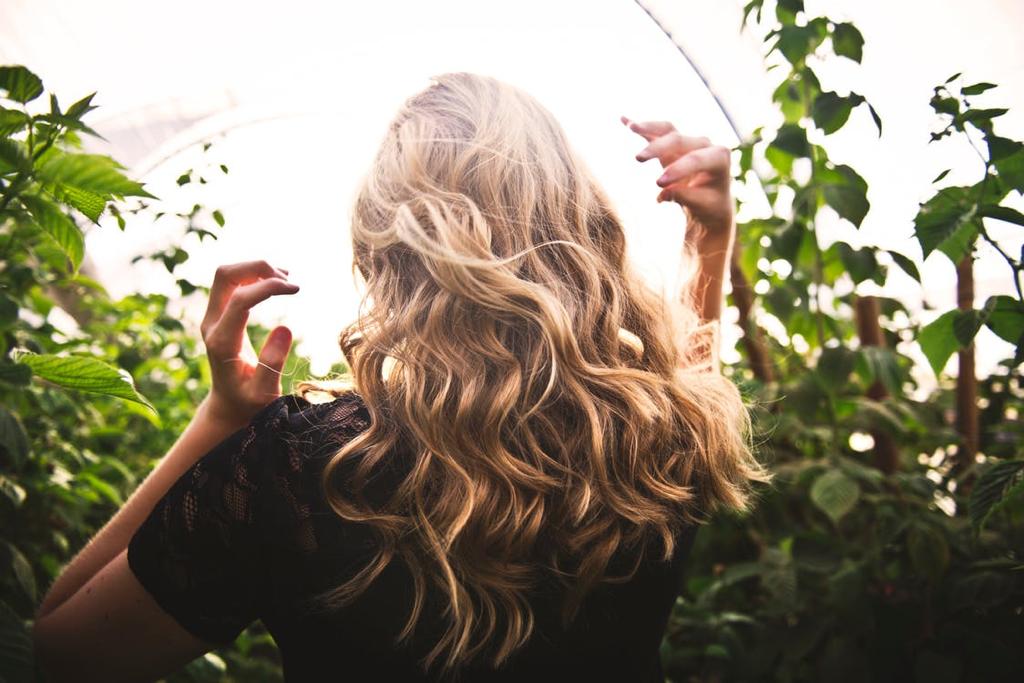 What makes hair straight or curly?
To understand why we need Drugstore curly hair products, we need to understand our hair, in general, to take care of it.
There are many different types of hair, wavy, straight, fine, thick, thin, curly, Coily, weirdly….etc.
Hair is made of keratin protein which gives hair strength.
Keratin is made of cysteine amino acids bonded together with disulfide bonds, and where these bonds accumulate in the hair shaft influence the shape of the hair; for example, in curly hair, the protein bonds build up more on one side of the hair causing it to curve while in straight hair protein is distributed more evenly.
Keratin is not the only thing that controls hair type but also hair follicles; larger follicles produce thicker hair than smaller ones.
Also, there are oval-shaped follicles and asymmetrical ones where the hair comes out of them not round but bends to one side producing curls and coils.
These shapes of hair are gene-linked but the physical appearance changes according to nutritional status and what we do (heat, straightening, dying, etc).
Frizz in texture is also associated with curly hair because natural oil secreted by the scalp cannot move down easily, and oil traps moisture, making it more frizzy.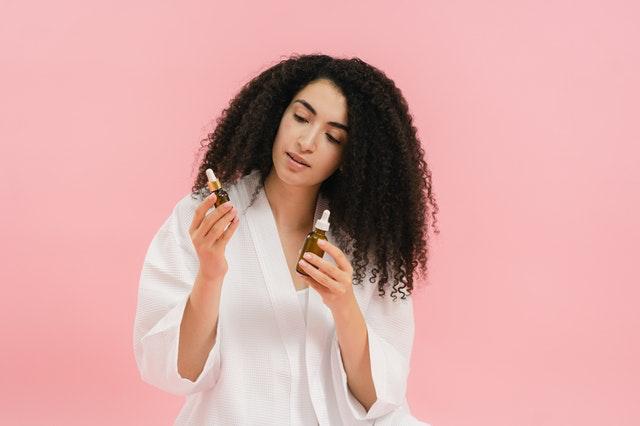 Before buying Drugstore curly hair products
When choosing between Drugstore curly hair products,
First; carefully read the label to understand what you will use on your hair and scalp choose products that contain natural organic ingredients, and try avoiding harmful chemicals.
Second; shop from Drugstore curly hair products brands that truly understand curls and their different textures such as brands owned by blacks.
Third; look for formulas rich in hydrating agents as curly hair is more prone to damage and needs moisture otherwise it will be more frizzy.
What is included and what is excluded in Drugstore curly hair products
Any products that are hydrophobic ( not soluble in water ), should be avoided like;
Silicon
Except for silicons with pre-suffix PEG, because silicone is not water-soluble and can't be washed by co-wash but needs shampoo which we will not commonly use with curly care.
Mineral oils (paraffinum liquidum).
Waxes
Except for emulsifying wax.
Sulfates
Except for methosulfates.
Drying alcohols
As (ethanol, ethyl, propyl, isopropyl, propanol, isopropanol, denatured alcohol, and witch hazel). But here are some moisturizing alcohols that are curly safe (cetyl, Cetearyl, stearyl, lauryl, lanolin, behenyl, and myristyl).
At the beginning of your curly shopping from drugstore curly hair products, you may use some online ingredients, checkers, like curlsbot, or Is it CG? Now we are ready to shop.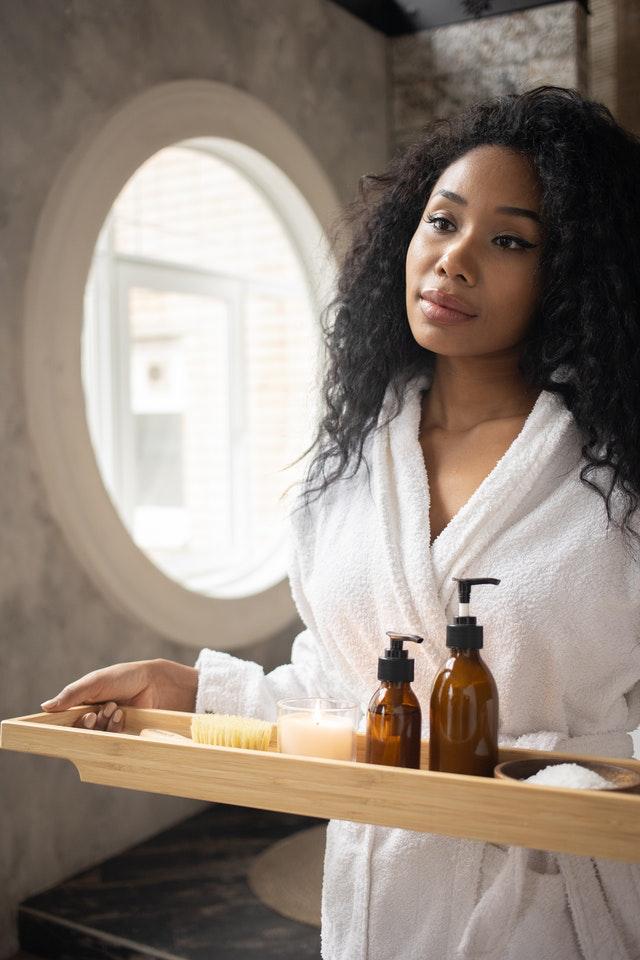 Drugstore curly hair products
I-
Co-wash (conditioner wash
)
Conditioner is Used to clean curly hair Instead of shampoo. Adequate ingredients of cleaning agents minimize attrition which is the main cause of frizz and difficulty untangling the strands.
Look in drugstore curly hair products for conditioners rich in coconut oil or other natural oils
Examples:
Carol's daughter goddess strength fortifying :
Sulfate and paraben-free, Rich in castor oil, seed oil, and ginger.
Ouidad curls Quencher moisturizing conditioner: rich in vitamins and proteins.
OGX extra strength (damage remedy & coconut oil miracle conditioner):
Contain coconut oil peel oil, and safe alcohols(cetyl and Cetearyl)
Coconut oil's essential fatty acids retain moisture and protect from dryness and most drugstore curly hair products contain it.
Sheamoisture coconut and hibiscus (curl & shine conditioner):
Rich in shea butter fatty acids which replenish moisture and keep curls soft
Also, hibiscus rich in vitamin C stimulates collagen production, together with coconut oil; this combination softens and hydrates hair without a greasy sensation.
II-
lea
ve-in
conditioner
Contrary to regular conditioner, leave-in conditioner is not rinsed out hair but is formulated to be left on hair after washing.
It coats the strands and is absorbed into them giving it not only a healthy and silky appearance but also a powerful weapon among drugstore curly hair products against environmental damage and pollution.
Examples:
Marc Anthony Strictly Curls Curl Envy Leave-in Conditioner Paraben and sulfate-free.
Rich in vitamin E, Avocado oil, and shea butter; the combination provides ultra hydration, softness, and detangling of hair, but it is expensive.
The Ouidad Moisture Lock Leave-in Conditioner
Containing vitamin B5, green tea, picky pear, and extracts of arnica, this mix ensures polishing and hydration.
But it contains silicone which is not a curly friend ingredient because it is not water-soluble and can't be washed by co-wash.
The Cara B Leave-in conditioner (daily moisturizer)
Contain jojoba oil and shea butter which nourish and moisturize without greasy touch.
III- Leave-in Creams
Not Your Mother's Curl Talk Cream.
The Vitamins Keratin Leave-in Conditioner cream.
The thick formula contains a mix of oils (Wheat germ oil, and Moroccan Argan oil). Keratin protein, Vitamin E.
The Garnier Fructis Curl Nourish:
Contain (ButterCream, Coconut oil, Vitamin B3, Vitamin B6, and Active fruit protein but contains some alcohol).
Marc Anthony strictly curls curl cream.
IV- Gel
After leave-in, apply the gel to wet hair. It gives you separate non-frizzy strands with defined curls.
Examples of Drugstore curly hair products or gel:
Amplified Textures Finishing Gel (Shine & Moisture).
Suave professional (natural shea butter and pure coconut oil).
It is a serum gel that has the benefits of smoothness effect of serum and defining effect of the gel.
Pantene proV flexible wave gel.
Ouidad advanced climate gel (control heat and humidity).
Flaxseed gels like ( Curlmix pure flaxseed gel and Aunt Jakie's don't shrink flaxseed elongating curling gel).
V- Hair mousse
Is a styling product In the form of aerosol foam spray for curly hair. Its main function is the frizz barrier.
Which is better to get from drugstore curly hair products: gel or mousse?!
It is a personal preference but mousse is a formula lighter than gel, so it is more suitable for fine hair whose curls are not so tight.
Examples:
Oribe Curl Shaping Mousse.
SheaMoisture Frizz-Free Curl Mousse.
Pantene Pro-V Curl Mousse.
DevaCurl Frizz-Free Volumizing Foam Mousse.
VI-
Refresher /Renewer/ Reactivating spray
Unfortunately, beautiful curls require a lot of care to remain charming. So, don't forget to get refresher spray among your drugstore curly hair products.
For the curls to stay hydrated, frizz-free, and shiny; they need a refreshing spray.
It is usually a mix of oils that return a shiny healthy appearance to curls.
Examples:
Carol's Daughter Hair Milk Curl Refresher Spray.
Garnier Fructis Style Curl Renew Reactivating Milk Spray.
Design Essentials Coconut Water Curl Refresher.
Ouidad Botanical Boost Curl Energizing & Refreshing Spray.
What about sleeping now after making beauty curls with our drugstore curly hair products?
After completely drying hair, make a pineapple hairstyle, cover your head with a silk headcover or use a silk pillowcase.
Summary
When we look at ourselves, we always think about what we need to change or modify, forgetting that our characteristics are in our DNA. That's what we do with hair!

Drugstore curly hair products present a way to respect interindividual variation and glow the beauty of a special type of hair..curly hair.
Read more about:
Drugstore Shampoo For Curly Hair
Drugstore Conditioner For Curly Hair
Drugstore Mousse For Curly Hair
The Best Drugstore Products For Curly Hair