First, let us know what is olaplex treatment for curly hair and other types of hair, Olaplex is a brand for hair treatment that started in California in 2014 & expanded to include millions of users all over the world.
The main active ingredient of olaplex is a chemical compound called (bis aminopropyl diglycol dimaleate).
It restores damaged and compromised hair by repairing the bonds, increasing the tensile & strength of hair, and protecting hair follicles from breakage in the future.
The brand contains many products used as multi-step treatments for curly hair and other types of hair like (shampoo, conditioner, oils, and smoothing cream).
Olaplex products used at home
There are 11 products of this brand in the market (2 of them (No 1 & No 2) are used only in beauty salons and others can be used at home).
Now let's know what products of olaplex treatment for curly hair used at home:
The first step to treat your curly hair is hydration, it is a very important step for any type of curl pattern.
Then use olaplex treatment for curly hair:
The first product to use is No 0 (Intensive bond building)
It's used to dry hair and gives a great effect when used in combination with No 3.
Method of using
Put a small amount on your curly hair and squeeze the liquid into the hair to be fully absorbed, comb your hair to cover the head then leave for 10 minutes, and finally put No 3.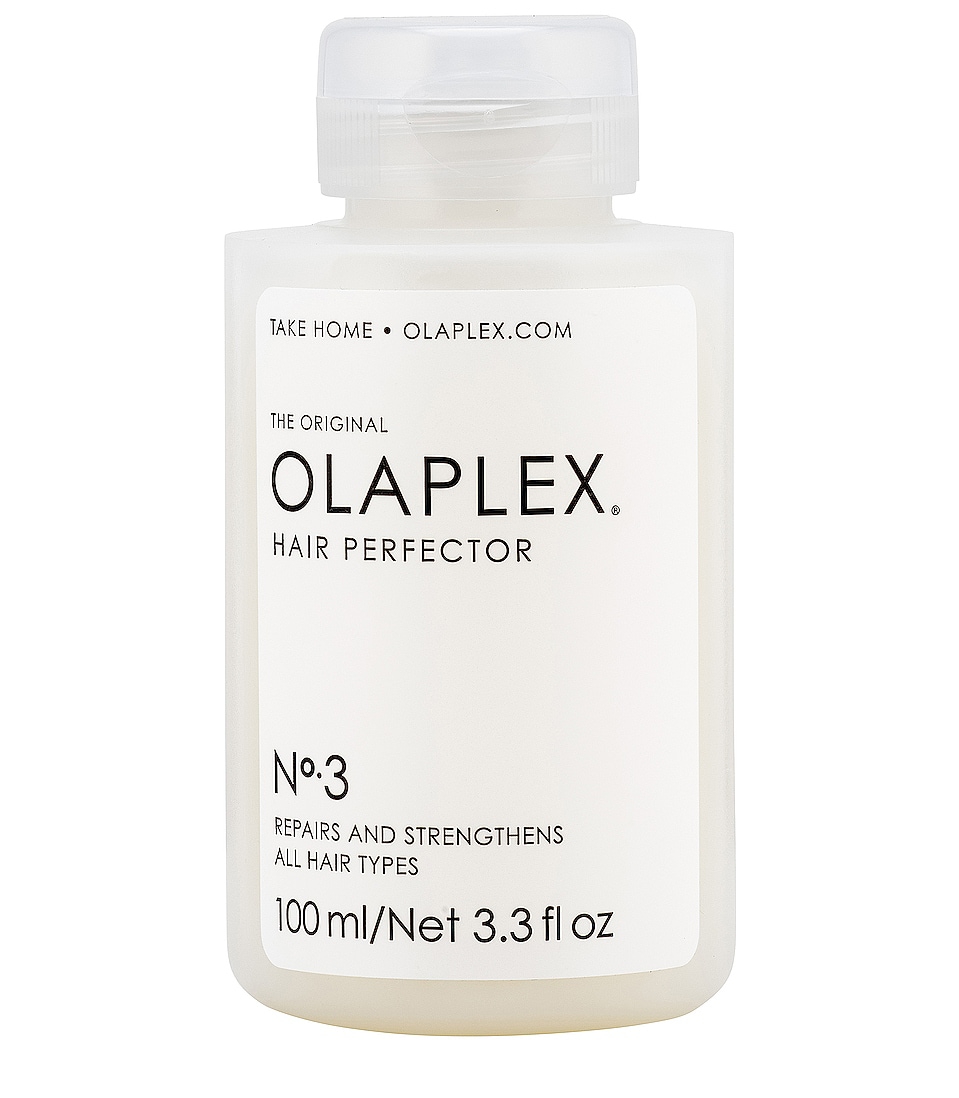 The second product is No 3 (Hair perfector)
It's the hero of all brand products, the first choice of olaplex treatment for curly hair and all hair types.
It strengthens and repairs different types of damaged hair, has a smoothing effect, and prevents drying.
Method of using
It can be used once a week alone or with No 0.
Use it from the root of your hair to the tip, leave for at least 10 minutes then rinse it, after that use your regular shampoo and conditioner routine.
More repair effect of 68% is proven when using No 0 with No 3.
The third product is No 4 (Bond maintenance shampoo)
It's a very important product of olaplex treatment for curly hair that is used from 2:3 days per week to keep your hair color good.
It also has a role in repairing and protecting hair from damage and split ends.
The fourth product is No 5 (Bond maintenance conditioner)
It's a very effective product of olaplex treatment for curly hair, it conditions, moisturizes, and repairs all hair types.
It's used every time after No 4 (shampoo).
The fifth product is No 6 (Bond smoother)
It is a great product of olaplex treatment for curly hair, it's a reparative cream that nourishes all types of hair, especially the curly type.
It gives a much greater effect when used with product No 7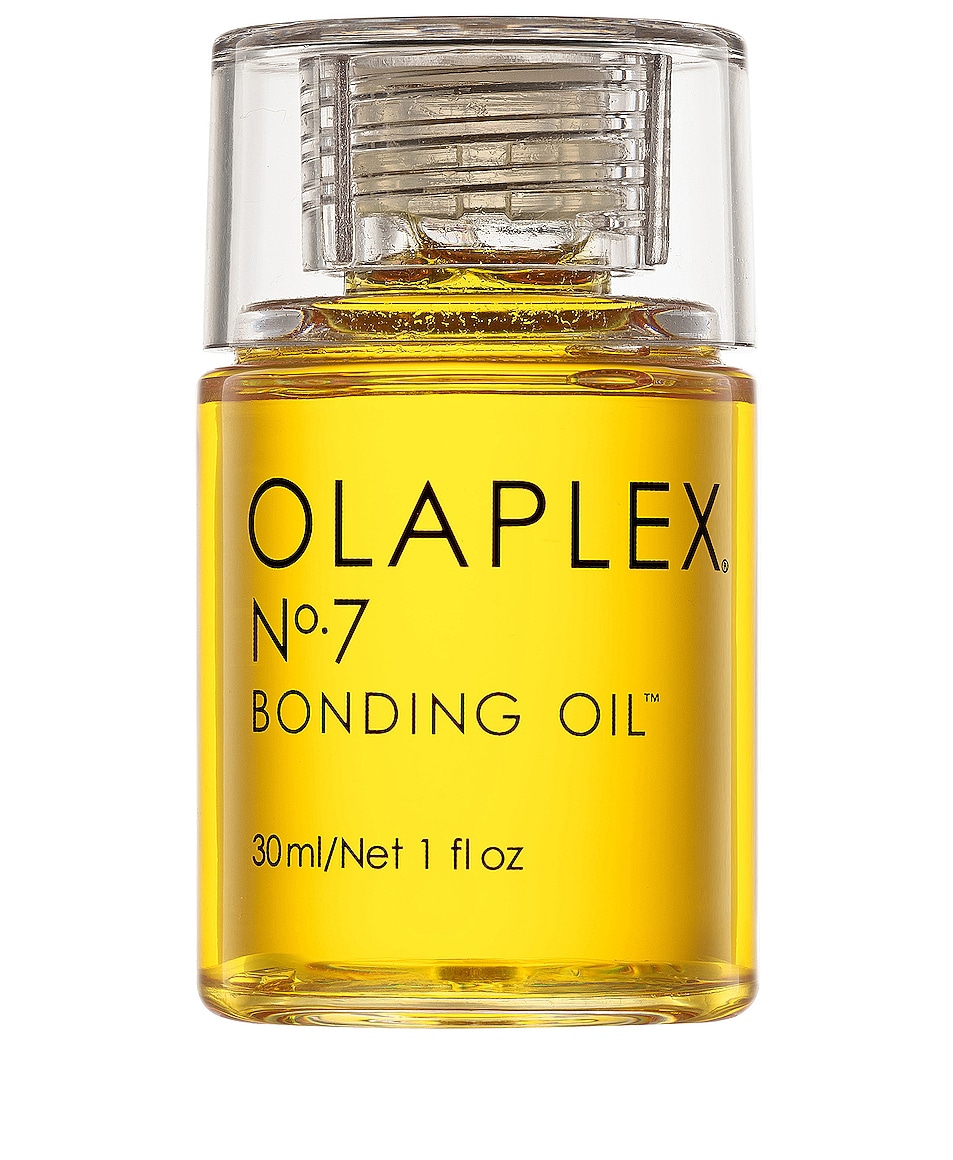 The sixth product is No 7 (Bonding oil)
It has an extra nourishing effect on all types of hair and also has a heat protection role.
Method of using
Add 3:4 drops of No 7 to No 6 based on the thickness of your hair.
If your hair absorbs it quickly, add more water to your hair and Comb it.
The seventh product is No 8 ( Bond intense moisture mask)
Use it for freshly washed hair by shampooing and get rid of extra water by squeezing.
Use 2 pumps for shoulder-length hair, if the hair is longer, use more and if the hair is shorter use less amount then leave it for 10 minutes and rinse the hair.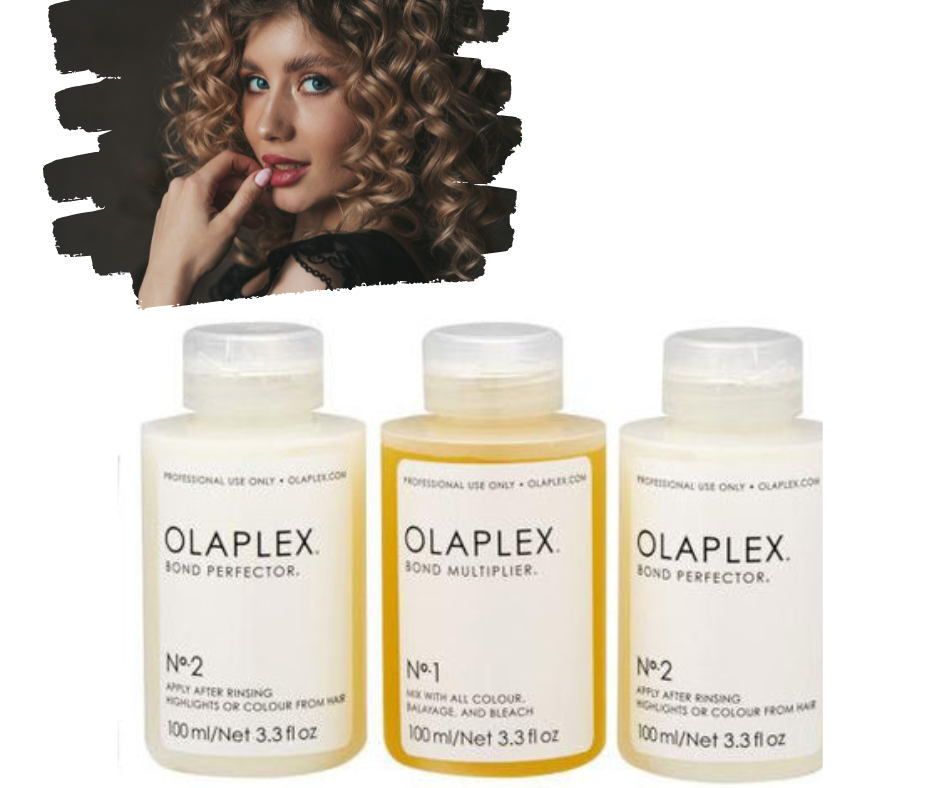 Olaplex treatment for curly hair in beauty salons
No 1 (Bond multiplier)
It is used in salons only and mixed with hair color (to accelerate its work), it works by repairing broken bonds.
No 2 (Bond perfectly)
It is also used in salons only, it's an urgent one of olaplex treatment for curly hair, it repairs broken bonds but it has an advantage over No 1 as it can be used alone, and doesn't need hair color.
Side effects of olaplex treatment for curly hair products
Olaplex was not reported as it may harm hair or damage it, but some users reported many complaints.
The decreased effect over the time
Some people reported that the time needed to show effects will climb and climb over time.
Allergic reactions
It was reported that some products may cause an allergic reaction (itching, burning in the scalp, and if you let it more it will make a rash on your face, especially No 0), so when you use any product in general, try a small amount in a small area.
Lilial
Olaplex products contain harmful fragrances called (lilial, or butyl phenyl methylpropional).
It was found that it has a reproductive toxicant effect in animal studies although it's fully legal to sell cosmetics and cleaning products containing lilial.
Besides using olaplex treatment for curly hair you should know how to keep your curly hair healthy:

- Only wash your hair when needed (washing curly hair daily or even weekly washing will make your curly hair dry and frizzy, so you must wash it every 2:3 weeks.

- Keep your hair moisturized (choose sulfate-free shampoo and good conditioner after shampoo).

-Take care of your scale, and protect it against dandruff if you will have to use an anti-dandruff shampoo that makes your hair dry.

- Protect your curly hair from the sun as the sun's ultraviolet rays may cause drying out to your curls.

- Caring for your hair during sleeping by making your hair in loose form to preserve your curls and reduce friction which may cause your hair to become frizzy and easy to break.

- Watch what you eat and avoid junk food and empty calories.

- Increase foods that contain omega-3 fatty acids, vitamin B12, zinc, and iron, they strengthen your hair and make it shiny.

Your hair is the first part of your beauty and an important source of your self-confidence, so it deserves caring.
Read more about:
Olaplex Shampoo for Frizzy Hair
The Best Mousse for Curly Hair