Camille Rose Hair products brand creates a variety of organic, eco-friendly, handmade formula hair products that gives hair hydration, shine, and nutrition.
Camille Rose is a black-owned company that uses pure, natural ingredients.
Camille rose hair products are responsible for achieving your hair goals by getting the "perfect" look you want.No matter where you started in your natural hair journey, you may have failed along the way.
The starting point to care for your natural hair is knowing your hair type, but more importantly—its porosity.
Hair types :
Type 1:Straight.
Hair types range from types 1A – 1C.
Type 2: Wavy.
Which range from types 2A – 2C and aren't very dry nor oily.
Type 3: Curly.
Ranging from types 3A – 3C; locks typically take the shape of an "S" with more spiral or corkscrew curls.
Type 4: Coils.
Ranging from types 4A – 4C and locks are more defined as a "Z". Hair is finer and densely packed.
Moisturize your hair according to its porosity:
Low Porosity:
Heat does well for low porosity absorption. Applying a deep conditioner then sit under a dryer or using a thermal cap that makes your cuticles open. You can use our Algae Renew Deep Conditioner.
High Porosity:
High porosity hairs must not use heat and chemical treatments. Using protein treatments like our Nangai & Tsubaki Strength Restore Protein Treatment to seal in oils give you perfect results.
Products used in curl typing and density work very effectively.
THE BEST CAMILLE ROSE COLLECTIONS FOR YOUR HAIR TYPE:
1.Camille Rose Naturals Curl Maker:
Contents:
-Sweet extracts of marshmallow.
- A gourmet oil base of coconut and marshmallow contains melted agave.
-Botanical juices of seaweed and aloe.
- Vitamins E and B-12 for optimal hair nourishment.
Review:
-Vitamin enriched with slip and shine.
-Lasting hold without the crunch.
-Curl defined.
2.Camille Rose Coconut Water Collection:
Camille Rose Hair Products create It for wavy hair. This curl pattern is versatile - going from wavy to straight, and using lightweight products like the Coconut Water Collection prevent waves to be undefined, make it healthy, and without the frizz.
Review:
It leaves your hair light and soft, with long-lasting results. It keeps your hair moisturized, treats your ends, and protects your hair from frizz.
3.Camille Rose Around The World Collection for kinky hair:
This texture is tighter and more delicate. These curls can withstand gravity. You must use products that help in keeping your curls defined and moisturized.
Content:
-Vitamin E.
- Omega 3.
It prevents breakage, retains moisture, and promotes healthier and stronger hair. 
4.Camille Rose Lavender Collection for oily hair:
It is used for a hair texture that is wiry, coarse, and typically packed tight to the scalp. You must nourish these strands with protein treatments and deep conditioners.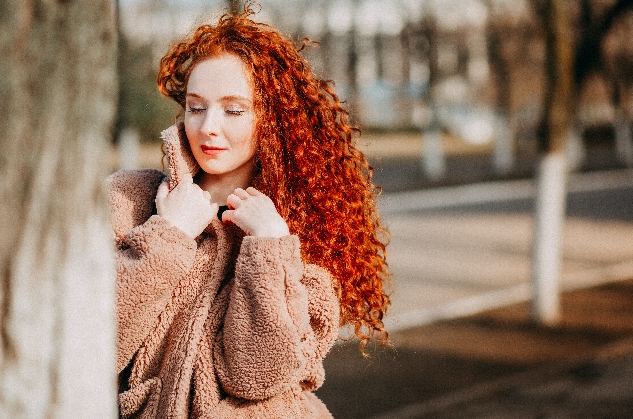 5.Camille Rose Cleansing Milks
for straight hair:
It is used for straight hair that doesn't have a defined curl pattern. This hair texture easily absorbs natural oils from the scalp and distributes them through the hair's shafts for nourishment. It's excellent for promoting healthy, shiny, and beautiful hair. You must use a lightweight deep conditioner for the best long-lasting results.
Camille Rose hair products for 4C hair:
6.Coconut Water Hydrating Elixir & Coconut Water Curl Coating CoWash:
Your 4C hair type needs love and care to keep it hydrated and moisturized. Beat brittle ends and dry tresses when you add our newest editions.
Review:
They are rich in tropical juices and Coconut extracts that penetrate your strands and let your hair smell good.
7.Camille Rose's Coconut Water Style Setter:
Cut the time in half and watch your curls drip with juicy slips. Camille Rose's Coconut Water Style Setter and Curl Love Moisture Milk to make your curls are on point. Combine creamy Coconut Water Style Setter and Curl Love Moisture Milk on freshly cleansed hair, to style and define your curls.
8.Flexible Styling and Hold
Lavender Shaken Hair Spritz & Latte Leave-in:
Camille Rose Hair products give you the wanted style by freshly cleansed hair is vital to achieving any bomb style. Our Leave-In conditioner uses Sunflower and Black Cumin Seed oils to give your curls nourishment. Add the spritzer to keep them refreshed, conditioned, and intact.
9.The Camille Rose Naturals Curl Maker:
It puts marshmallow root and agave extracts to smooth, hydrate, and define curls, as well as nettle root to stimulate hair growth.
Contents:
Sweet-smelling jelly infuses hair with vitamin E and B12 to luscious, soft curls.
Price:
Get your hair under control for $22.
10.Camille Rose Rose Shikakai Shampoo Bar:
Ingredients:
-lemongrass.
-coconut wax.
-cornstarch.
-Shikakai, – a plant loved for its cleansing properties.
It is filled with cleansing and conditioning agents to encourage hair growth.
Price:
- $8.
Review:
This moisturizing shampoo defines my curls without stripping my hair.
11.Camille Rose Nangai Tsubaki Strength Restore Protein Treatment hair product:
Our hair struggles through so much bleach, chemical treatments, heat damage, and pollution all lead to why our hair is so dry and brittle.
Review:
Get your hair springy, healthy curls by using a luxurious blend of golden Nangai oil and Japanese Tsubaki that brings together a full spectrum of hair-loving vitamins.
This product acts as a protective, nourishing treatment that reduces damage and strengthens hair. Price:
$16.
12.Camille Rose Curlaide Moisture Butter:
Ingredients:
-Softening jojoba, one of the reasons this moisture butter smells so great.
-Mixed with caring macadamia oil.
-Antioxidant-rich green tea, softens and protects your hair.
-slippery elm extract that has a smoother effect.
Review:
It doesn't over-dry your hair, keeps it in place, and makes it look amazing. It helps nourish and moisturize your hair for a stronger, healthier look.
Price:
only $17.
13.Camille Rose Honey Dew Liquid Moisture Refresher:
It penetrates your hair with delicious moisture for soft and shiny strands. Honey helps to attract and lock moisture into the hair. Use this refresher to refresh your hair during the day. Spray it on dry or wet hair to make your curls shine.
price:
$15
14.Camille Rose The Hair Grower:
It's one of Camille Rose Hair Products that make you say goodbye to extensions and weaves, as it works by extending your hair's growing phase. It takes care of making sure it's flake-free.
Do not rinse this product out until your next scheduled wash.
Price:
$10.
15.Camille Rose Mint Condition Braid and Scalp Spray:
Content:
-Aloe vera juice and sea moss.
-It is full of 92 minerals that work to strengthen hair and reduce breakage. Spray this product directly on your braids or stimulate growth and repair damage.
Price:
- $12.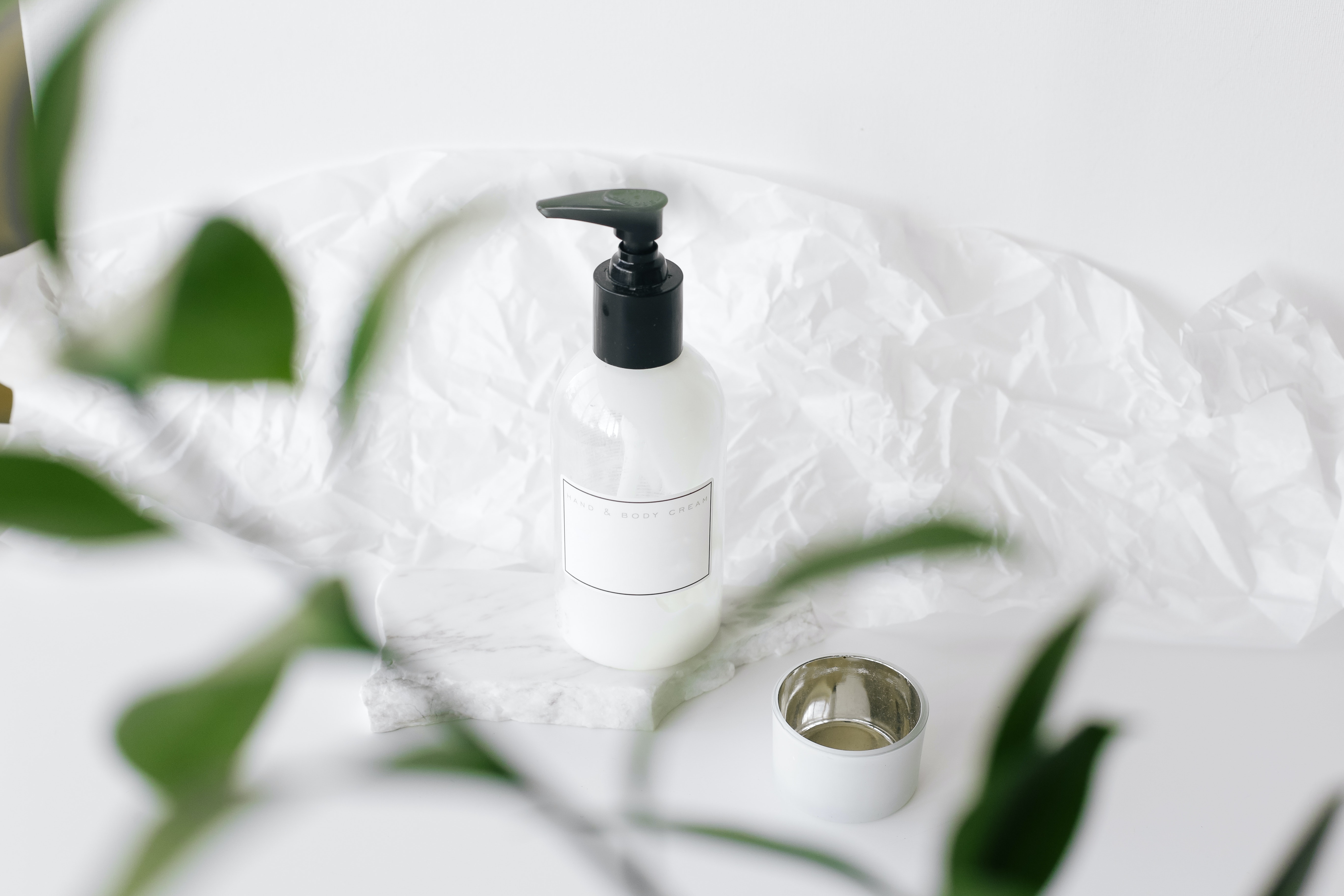 16.Camille Rose Honey "Leave-In Collection":
Ingredients:
-A mix of honey.
- Olive fruit oil.
- Castor oil.
- Aloe.
How it works:
This mixture works together in this Camille Rose leave-in conditioner to hydrate and enrich hair with vital nutrients. It's an emollient, honey attracts moisture to the hair. Review:
It gives lustrous, healthy locks.
moisturize and protect hair from oxidative damage by olive fruit oil that contains the antioxidant Vitamin E.
Price:
a 9 fl oz bottle for $14.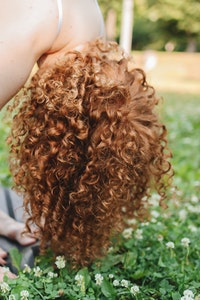 17.Camille Rose Marcona Marnier:
Ingredients:
- Almond Oil with delectable orange Grand Marnier to create a delicious, almost cocktail-like candle accentuated by fresh sea salt.
This long-burning candle will fill your home with the luscious scents the brand is known for.
Price:
Enjoy it for $10.
18.Camille Rose Naturals Curl Love moisture milk:
ingredients:
1) Deionized water.
2) Behentrimonium methosulfate Cetearyl Alcohol.
3)Avocado seed oil.
4) Rice bran oil.
Review:
-It worked okay. The consistency is not as heavy. -It was also not as smooth or silky.
- No frizz.
-Hair looked hydrated with volume and bounce.
19.Camille Rose Naturals Curl Maker:
ingredients:
1) Deionized water.
2) Pectin.
3) Coconut oil.
4) Aloe Barbadensis leaf juice.
Review:
It's pretty much a gel but feels light. It even helped with untangling. It gives perfect definition and bounce, no frizz, no crunch. It is divine.
20.Camille rose naturals algae renew deep conditioning mask:
ingredients:
-Unrefined Cocoa and Mango Butter: natural moisturizer.
-Pure Blue Algae: helps prevent thinning and breakage.
-It contains 65 vitamins, minerals, and antioxidants.
Review:
This is one of Camille Rose Hair Products is a deep conditioner/hair mask that smells like mint, chocolate vanilla ice cream.
Price:
£15.99, 240ml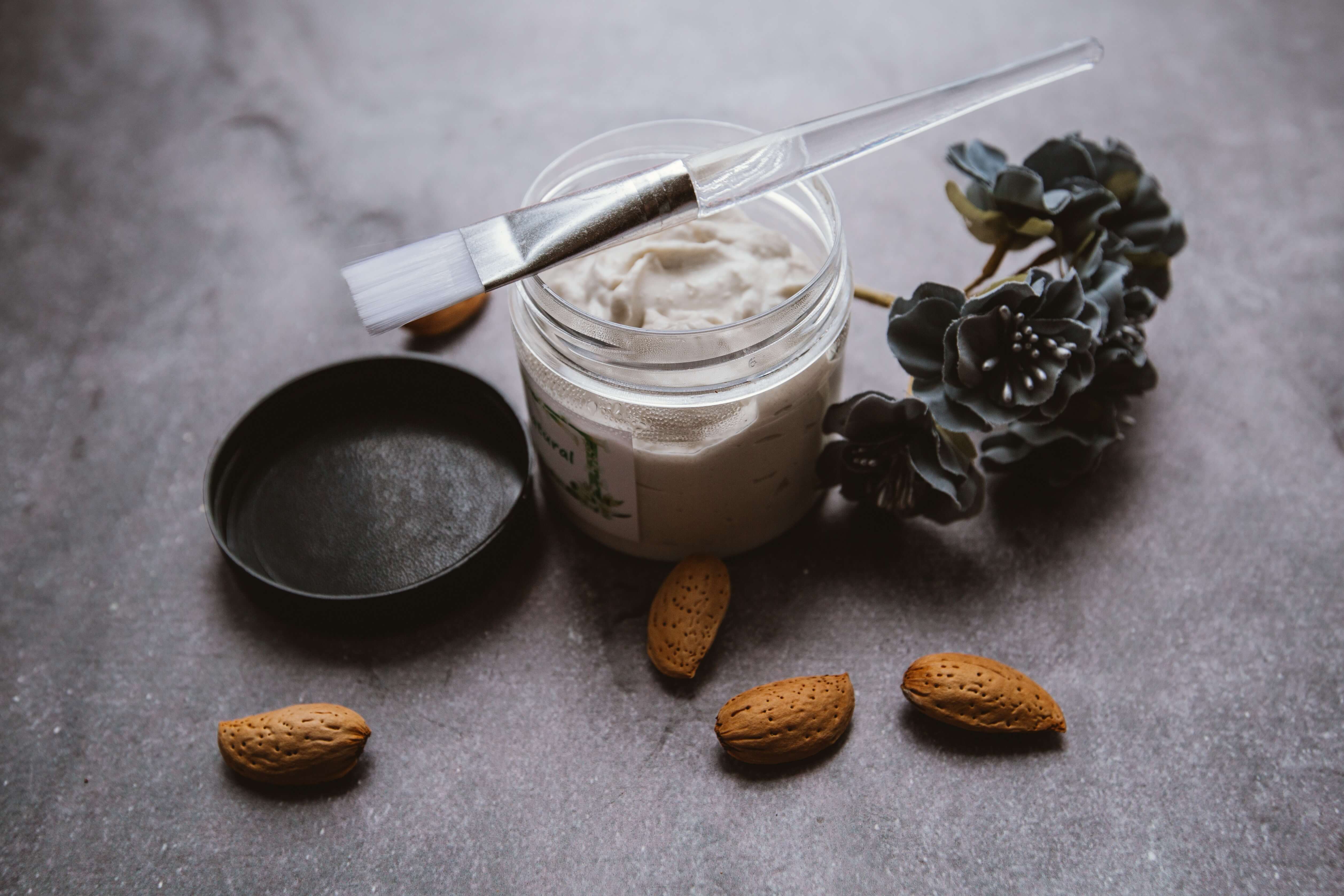 21.Camille Rose Naturals Almond Jai Twisting Butter:
Ingredients:
-Sweet Almond Oil.
- Conditions scalp and ends honey.
- Natural emollient: acts moisture.
-Aloe Vera: helps lock in moisture
Price:
This Almond Jai Twisting Butter (£13.50, 240ml).
Review:
It can be used as a leave-in on thicker hair.
22.Camille Rose Naturals Curl Love Moisture Milk:
ingredients:
-Rice Milk.
- Vitamins A, D, and B12.
-Macadamia Oil - seals in moisture.
-Slippery elm bark: softens and detangles.
price:
£11.99, 240ml.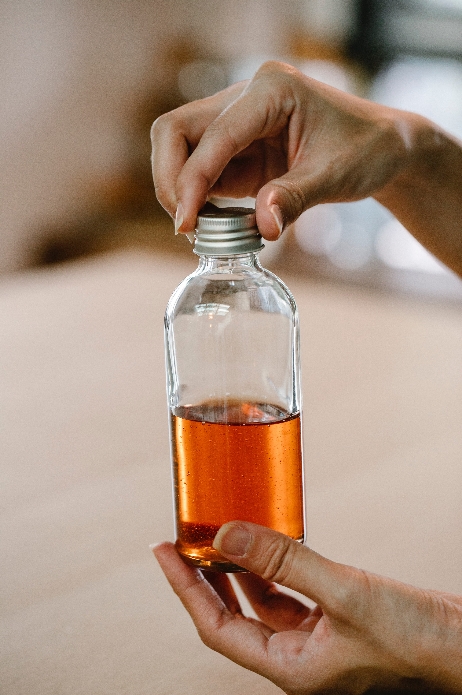 Camille Rose Hair Products Reviews:
1.Applying immediately after showering into wet hair gives amazing curls.
3. The jelly has amazing slip and a little goes a long way. It makes hair feel super soft, there was no crunch, it looked so shiny and defined, and lasted about 3 days."
4. has a nighttime growth routine by using two of our fan-favorites: Rejuva Drops and Cocoa Nibs & Honey Ultimate Growth Serum. It is very good for hair growth, preventing hydration, and protecting your style.
5.Camille Rose Hair Products brand gives a wide range of products for different hair and skin needs.
6.It is mixed fresh to order in small batches, made with vegan, organic, food-grade ingredients.
7.Available in over 300,000 locations.
8. Camille Rose Naturals Does not test on animals.
9.Most products are sold in convenient 8 oz containers.
10.Customers love how their products smell and do soften hair and promote shine.
11.Offers discounts and promotions from time to time.
What is Camille Rose's Return Policy?
There is no refund, return or exchange for any reason, other than if you were sent the wrong order.
How to Contact Camille Rose :
By the email: customerservice@camillerose.com or using the Contact Form on their website.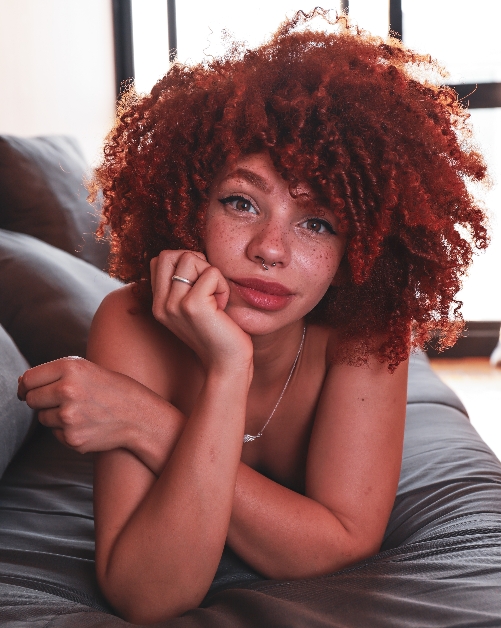 Summary:

Camille Rose Hair products brand give you a source of ingredients, mix with a lot of love, and always consider your health and wellness. They also brew our oils with herbs and use vegan milk in our buttercream.
Read about Hair Product
Read about Hair Product
Read about Hair Product
Read about Hair Product
Read about Hair Product
By Dr .Yasmeen Atta