Products to repair hair breakage are products that are mostly chemically free and made of herbal extracts which are safe to use and preserve hair color.
There are various products such as shampoo, conditioner, leave-in, masks, serums, and oils.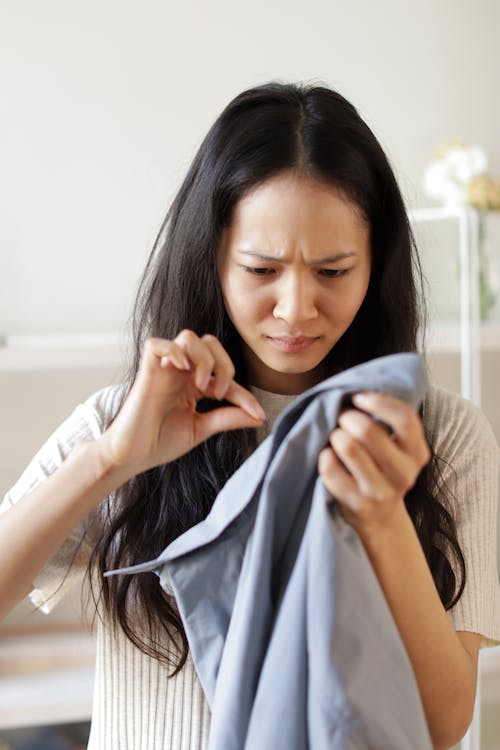 Hair breakage
This means that when hair is damaged and breaks off, the hair cuticle's outer layer is formed of dead cells and appears like overlapping scales, and the hair becomes more brittle.
Causes of hair breakage
Many factors affect hair:
- Environmental factors
- heat styling
- Rough combing
- Hair Dying over a frequent time
- Using harsh products
- Lack of good treatments
- Lack of vitamins such as Vit B12-Vit D3
- Stress
- Air pollution and UV exposure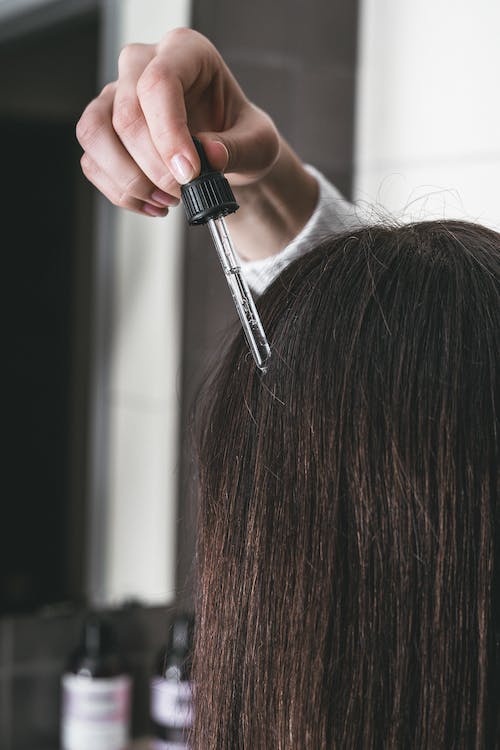 Products to repair hair breakage
OGX Nourishing and coconut milk anti-breakage serum
This serum hydrates dry hair, it contains oil, milk, and egg white protein that helps to keep the hair strong and increases its volume.
Characteristics
- Reasonable price
- Comparable with all hair types
- Color safe
- Lightweight
Price
11-12$
Olapex No.9 bond protector nourishing hair serum
It is a bond-building protection technique.
Makes a bond between two bridges of broken hair using hyaluronic acid, panthenol, jojoba, aloe vera, and red algae.
These materials make a protective film covering hair against damaging effects.
Read about Olaplex shampoo for frizzy hair
Characteristics
- Color safe
- Creamy
- Lightweight
- Phosphate free
- Cruelty-free
- Gluten-free
- Paraben free
- PH balance

Price
28-29$
Pantene hair mask miracle rescue shot
It helps dry hair deeply, repairs signs of hair damage, and makes the hair healthier, shiner, and stronger.
It includes Bi's aminopropyl, glutamic acid, panthenol, glycerin, and citric acid.
Characteristics
- Color-safe formula
- Chemicals free
- Deep conditioning
- Accessible forms (ampules)
Price
20-25$
Tresemme anti-breakage shampoo and conditioner
It Contains gelatin and vitamin b12 that help to restore damaged hair and keep it smooth and healthy.
Characteristics
- Affordable
- Accepted to all hair types
- Smoothing the hair
- Reasonable price
Price
18-20$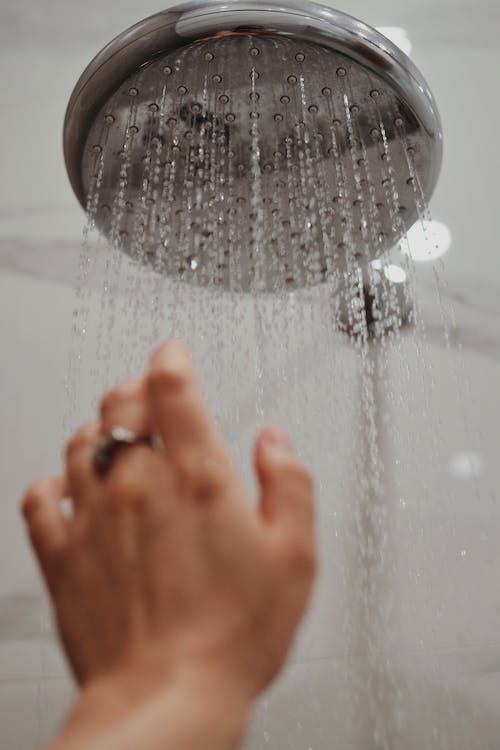 Amika the Kure multi-task repair treatment
One of the best products to repair hair breakage. Amika treatment Contains castor oil and protein that helps to strengthen hair and shine.
Characteristics
- Keep more shining hair
- Conditioning and hydrating hair
Price
23-25$
Monday haircare moisture shampoo
One of the most favorable products to repair hair breakage, It is filled with coconut oil which keeps hair smooth and nourishes.
For overheating and styling and dry hair.
Characteristics
- Accepted smell
- Gluten-free
- Vegan
Price
17-19$
Dove for hair therapy conditioner for damaged hair breakage remedy
Products to repair hair breakage such as this conditioner is just a good choice. It contains avocado, chia butter, and olive oil.
It forms a film coating around the hair to prevent breakage.
Characteristics
- Affordable
- Creamy
- Make hair strong
Price
13-15$
Moroccan oil treatment
Moroccan Products to repair hair breakage are very effective. This oil contains a mix of Moroccan oil like argan, shea, and olive oil. It Is applicable for frizzy hair and flyaway hack.
Price
48$
Tin miracle repair Anti-breakage serum
It contains nutrient-rich ingredients Such as coconut oil, argan oil, jojoba oil, and castor oil. Also, it contains biotin, the most important component to add more strength.
Price
15-18$
Matrix total result Unbreak My blonde reviving leave-in treatment
This leave-in is highly recommended to repair bleached hair, it helps to reconnect the bonds between hair due to the breaking that happened by bleaching material. It also helps to appear healthy, shiny, and soft.
Price
23-25$
It's a 10-haircare miracle deep conditioner w/keratin
Products to repair hair breakage and deep condition are these products that contain keratin and amino acids that reserve breakage and protect hair color.
Price
23-25$
Bomba Curls Dominican Forbidden oil
Products to repair hair breakage contain castor oil, and rosemary oil which helps prevent breakage and split ends, these components help keep hair moisture and shine and prevent hair damage. Furthermore, it has a good smell.
Price
18-20$
Shu Uemura Ashita Supreme Strengthening leave-in treatment for damaged hair
The effective Products to repair hair breakage contain a mixture of oil and plant extract to keep hair cuticles moist and clean. It helps to protect hair from damage.
Price
42-44$
Kerastase Resistance Conditioner for Damaged Hair
One of the most effective products to repair hair breakage, it contains keratin which adds more strength to hair and helps smooth hair surfaces.
Furthermore, it minimizes falling and damage. This product decreases the use of steps and products.
Price
20-22$
Bridge Don't Despair Repair Rice water Protein + Moisture Strengthen Treatments
This product contains rice water, squalane, castor oil, and sweet almond oil. All these products are highly recommended to prevent breakage. Also, these hydrating oils keep hair silky and smooth.
This rice water helps from brittle. Moreover, add more shine and smoothness.
Price
42-44$
Redken Extreme Length Triple ActionTreatment
This product acts as three breaking points, the scalp, me-length, and ends. Also, it contains niacinamide, castor oil, and rich biotin.
Price
31-33$
Oribe hair Alchemy Fortifying treatment serum
This formula of leave-in products repairs hair breakage and weakness, it's also a buffer against harm too. The main component is chia seeds and biofilms, bamboo leaves, and plant-based protein.
Price
64-65$
K18 leave-in molecules repair hair mask
It contains extra amino acids and keratin allowing to reconnect hair broken.
Price
75-80$
Twist by Guided Straighten The Bond Bond strengthening Hair mask
It's a night mask to help treatment helps repair hair by connecting damaged hair.
Price
12-15$
Augustinus Bader Leave -in treatment
Its TCF8 technology gains a new purpose in leave-in and conditions. Releasing amino acids and vitamins to hair increases strength and density
Price
50-55$
Virtue Flourish Density Boosters
It protects thin hair and reinforces hair fiber and boosts flexibility. It also contains two types of keratin.
Price
48-50$
Sunday ll Sunday Edge Flourish Daily Nourishing Serum
This product uses banana extract alongside a blend of coconut, sunflower seeds, and safflower seed oil to boost elasticity. And less breakage.
Price
28-30$
Summary

These were some products to repair hair breakage, but how to prevent hair damage?

Avoiding stress, styling, brushing using heat styling, coloring, and spending time outdoors.

Moreover, just picking the right products for hair which include peptides, amino acids, sulfate-free, and keratin.
Read more about:
Drugstore Products For Hair Breakage