Crimping short hair, We prefer to change the shape of our hair to break the daily routine in styling hair, and to add more attractiveness and beauty to our hair, crimping short hair is considered a very nice idea for attractive and feminine appearance also some of us prefer to change the nature of our hair from fine to curly one or vice versa, by using many methods and the materials that help us to do, whether these methods are natural or chemical.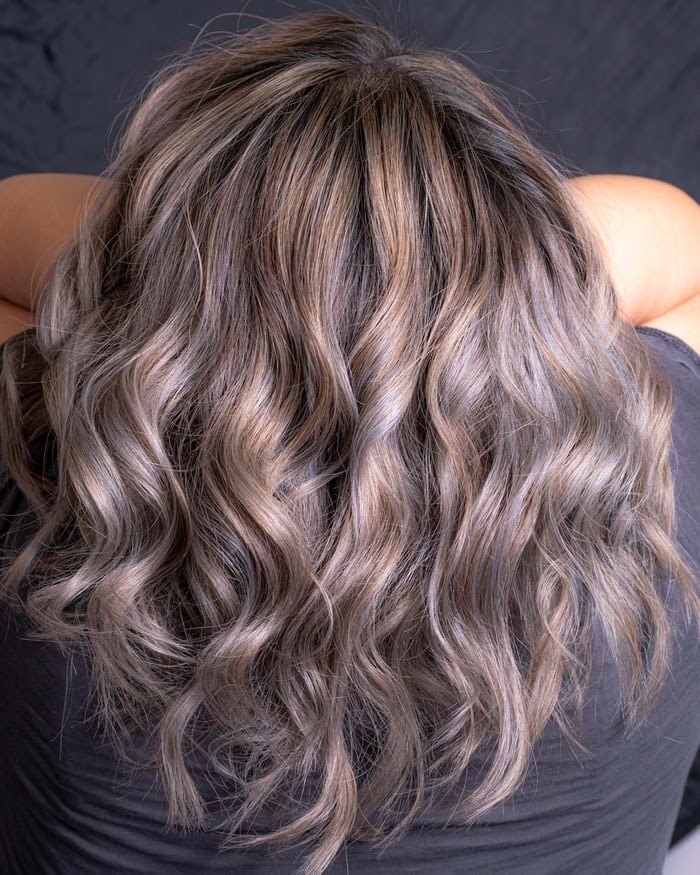 It may seem difficult for women to make crimping short hair but the truth is that many methods will facilitate this task, so how to wave short hair? To know the answer please follow us in this article.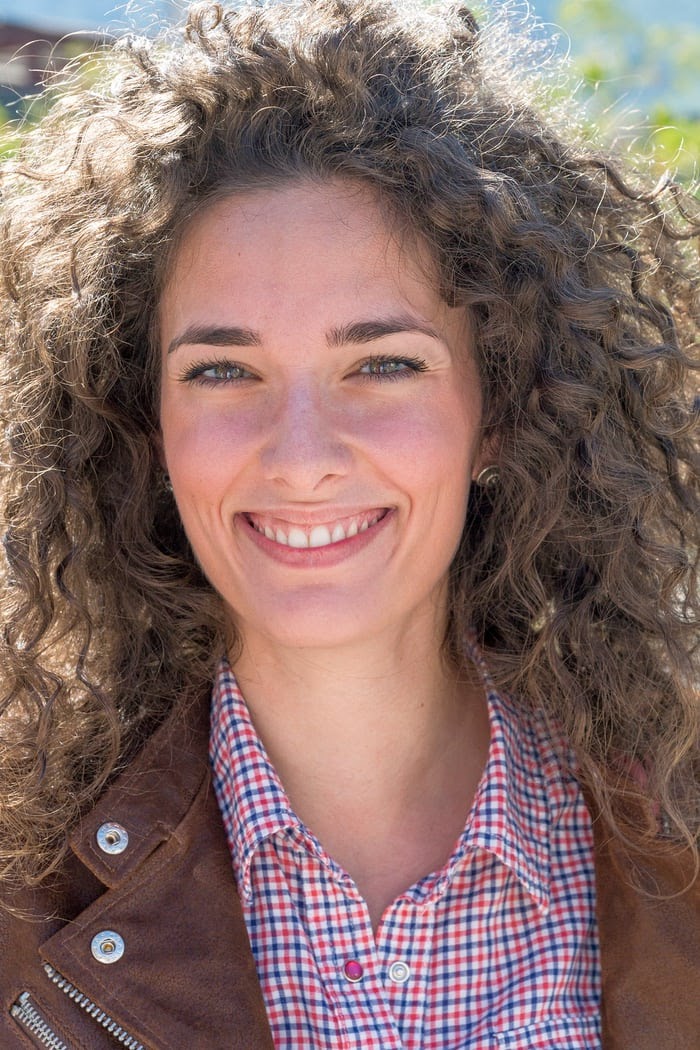 Crimping short hair with lather:
Wash your hair and dry it with a towel only so that it stays damp.

Squeeze a little bit of the lathering foam in the palms of your hands.

Spread it evenly across your hair.

Rub with the palms of your hands well, until your hair becomes curly.

Expose your hair to a hot, electric dryer, until your strands dry and final curl.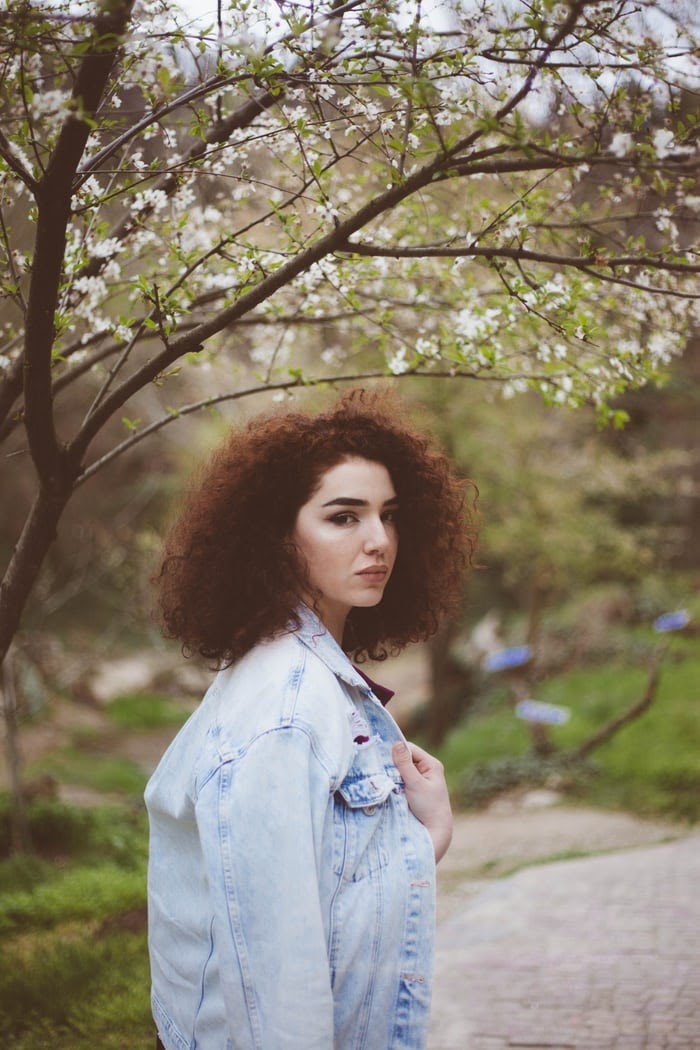 Crimping short hair with an oil alternative:
Dampen your hair with water, or towel dry it after showering so that it stays damp.

Apply an amount of oil replacement to the palm of your hands, then rub it into your strands of hair until it is curled.

Blow-dry air on your hair for five minutes, until it dries completely.

Take the shape of the wave that you desire.

Twist your short strands of hair, then secure them with bobby pins.

Wrap your hair with a piece of cloth, then leave it for two hours until it takes the final wavy shape.
Crimping short hair with water and sugar.
Moisten your hair with water using a water spray.

Mix water and sugar in a bowl, then put it in another spray.

Spray your hair with the sugar solution until the strands are saturated with it.

Rub your hair with the palm of your hands, scrubbing it well until it curls.

Leave your hair to dry a little, and it looks frizzy and beautiful.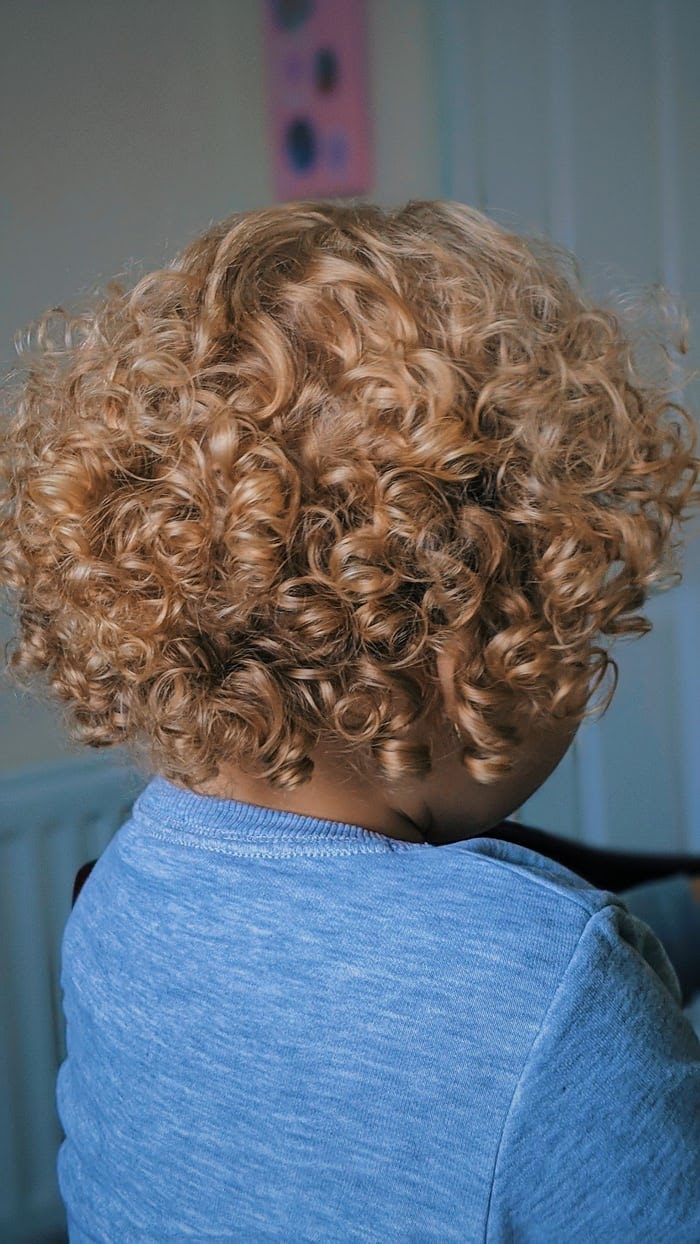 Crimping short hair with baby oil:
Moisturize your hair with water with a misting spray.

Rub your hair with it, until it takes the desired shape.

Dry your hair with an electric dryer.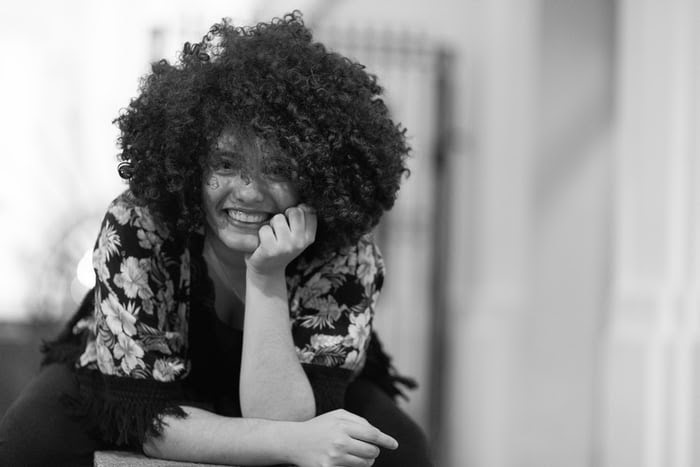 Crimping short hair with gel:
Wash your hair and dry it a little with a towel.

Comb well with an appropriate brush, loosening the tangles of your hair.

Distribute the gel on your hair in sufficient quantity, then rub the strands of hair with it until it is completely saturated.

Try wrapping your short strands at your fingertips so that it takes the shape of the wavy you want.

Expose your hair to the hot electric dryer to dry the strands and get the required curling, or leave it to dry itself.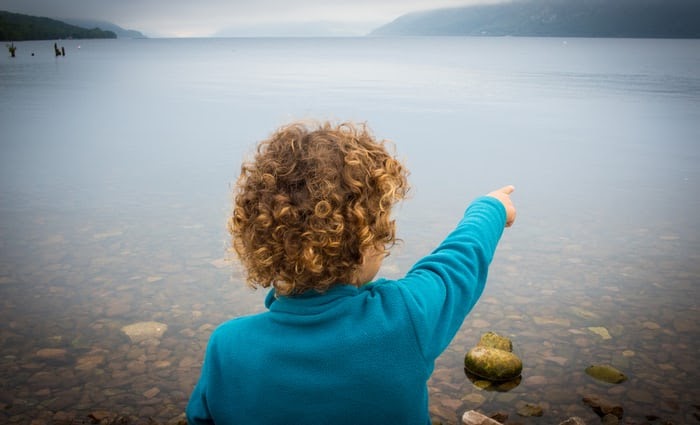 Crimping short hair ways
Most girls love crimping short hair, but often they fail due to their lack of knowledge of the correct way to curl short hair, and here we tell you that there are many ways for crimping short hair.
Wash well
Clean hair is your first step for Beautiful and attractive hair, so you must start by washing with a good shampoo.
After washing the

hair

completely, apply it with a few moisturizing and nourishing creams to get rid of the problem of frizzing that usually suffering.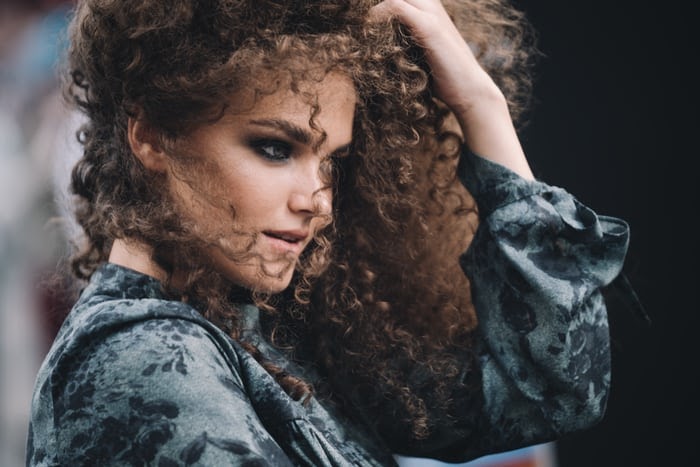 Spray with spray or gel
Wrap your wet hair with a towel until it dries,

then spray it with a little spray or gel if the nature of your hair is wavy, to get a stable shape for your curls.

If the nature of your hair is straight or light, apply wet hair with an intense mousse.

but for those with medium-density hair, it is recommended to use styling creams to control and protect it from irritation

then pass your fingers between your hair to ensure that the cream is distributed on all parts of your hair

In the end, spray a little intense hairspray to get thick, attractive hair that catches the eye.
Dry forward:
Turn your hair forward,

then dry it by 85%

avoid touching your hair frequently while drying it, so as not to cause your hair to become irritated.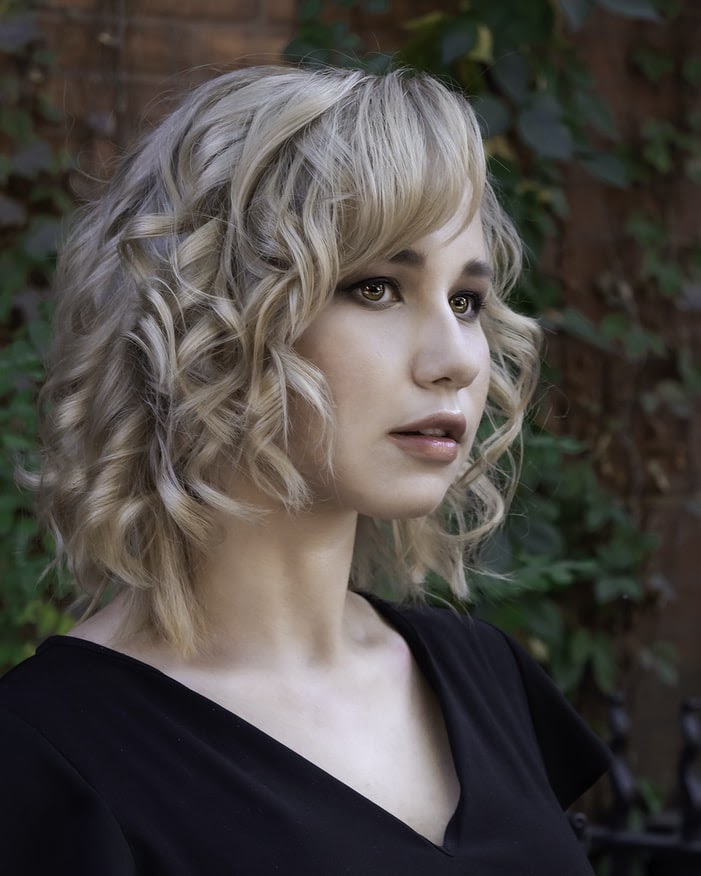 Wave with an iron:
dry all your locks back with a small circular brush

make sure to keep your hair away from your face and apply the air to it.

after the hair is completely dried,

curl random strands of hair in all directions with a medium-sized iron,

taking into account leaving the roots straight.

After completing the curling of your locks, pass your fingers between your hair to loosen the wavy strands from it into smaller locks that give a lively and attractive look to your hair.
Wave by wrapping its locks into small buns (for medium hairs
):
Divide your hair into medium-sized squares.

keeping in the separation between them with slight wavy differences that add a natural look to your hair.

Brush each section of your hair with a little mousse.

Wrap the locks into small buns and secure them with hairpins.

Apply the dryer on your curled hair for 15-20 minutes before removing the hairpins and loosening the tresses.

If you want to reduce the intensity of the waves of hair, you can use a medium-sized brush with a hairdryer to fix the front strands of hair to keep them away from your face.

Fix the waves of your hair with a medium-sized iron, taking into account the hand-oiling with a very small amount of styling cream, and spreading the hair strands to protect them from the problem of frizz.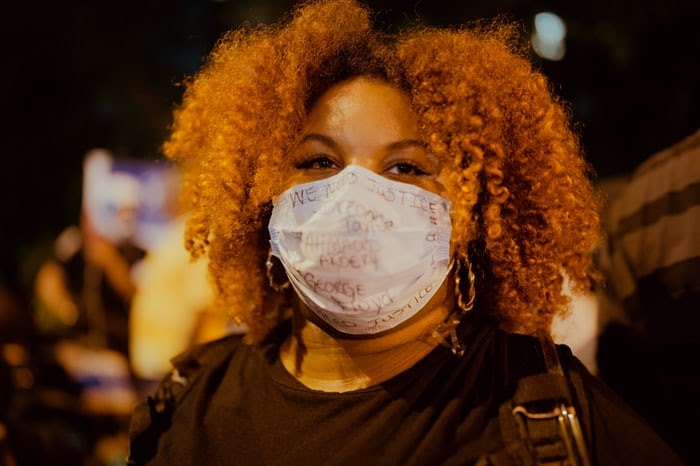 Crimping short hair with a comb:
It is possible to naturally curl short hair without using heat, especially for those with coarse hair, in the following way:
Distribute an amount of hair thickener as desired.

then leave the hair to dry.

Guide the hair in one direction only, then fix it using bobby pins.

Comb the hair to the side, giving it a random hairstyle.

Distribute hair fixative spray.

Note: This method is useful for crimping short hair with a heart or oval face, and for fixing the hair for a whole day.
Hair curling rollers:
Short hair can be curled on one side using hair curling rollers, and the method is:
Comb the hair and place it on one side only.

The strands of hair are wrapped on hair curlers and left for some time.

Hair rollers are removed, and a hair fixer is sprayed on them.

Note: This method is useful for crimping short hair, people with a round face, and medium or thick hair.
How to crimp hair with a crimper
Curling hair at home may seem a difficult task for some women, but it is simpler than that if we follow the following steps:
Wash the hair, then comb it until we get rid of any tangles.

Spread a little styling gel on the strands of hair, with the need to distribute it from roots to ends until it becomes damp and easy to shape.

Dry the hair with a hairdryer, taking into account the use of any special spray for curly hair.

We tie the top section of hair in a ponytail, leaving the bottom section untied.

We take a strand of hair about three to five centimeters in size and then place its end in a curler.

We start by wrapping the strand of hair over the metal bar of the curler.

We leave the strand of hair in the curler for thirty minutes or more, depending on the thickness of the hair.

Release the strand of hair from the curler in a spiral motion to preserve the resulting curl shape.

Sprinkle the curly strand with a spray hairspray, then lift it away from the rest of the tuft with a metal pin so that its shape is not damaged while making the rest of the tufts.

We repeat the process until we finish all the strands of hair, by loosening the tied hair little by little to release the strands, wrapping them on the curling device easily, then fixing them with metal pins after curling them at the top of the head.

Spread hairspray on the entire hair in an appropriate amount to ensure that the curls are set.

We wait an hour after spraying hairspray, then start gently removing the metal pins to preserve the shape of the final wave of hair.

We can comb the hair with a wide-toothed comb to create wide, wavy locks, or use our fingers to create the desired look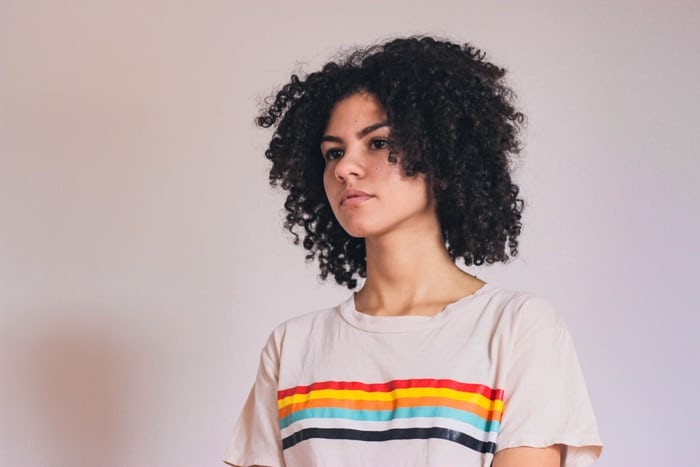 Wet hair combing and curling wet, damp hair is much easier than dry hair, as the water on the hair acts as a styling fixer or for hair rolls, and the best time to curl it is after showering with shampoo and conditioner so that the hair becomes easy to comb, and we have devoted this article to mention a number of simple steps for curling hair without using means Damaging to hair; Such as heat, chemicals.
How to wave short hair after showering:
Divide your slightly wet hair into two or four sections, depending on the length, the density of your hair, and the size of the coils you want.

Roll each section with your fingers inward or outward, until the tuft becomes like a helix.

Leave your hair to dry.

Rolling it back with your fingers now and then.

After your hair is completely dry, spread it gently while coordinating its rolls with your fingers.

You can also insert your fingers between your hair from the roots to the ends until the coils open.
Natural recipes for crimping short hair:
Crimping short hair with flax seeds:
Add a tablespoon of ground flax seeds to a cup of water.

Boil the ingredients well until half the amount remains,

Paint the hair with the mixture, braid, and leave to dry Completely.

loosen the braids and the hair becomes wavy.
Crimping short hair with Lemon juice:
Wet the hair well with water.

Apply it with lemon juice,

Rub the hair well, and leave it for two hours.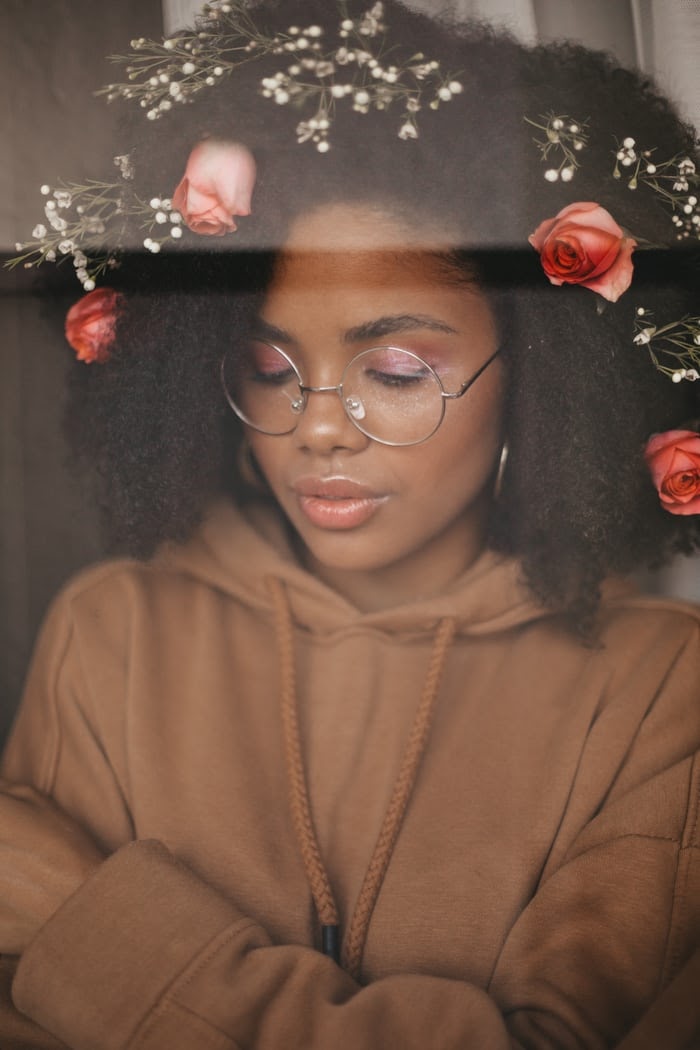 Advice for caring for hair after curling:
Use permanent hair care materials so that the hair maintains its health and vitality.

Use a hair nourishing mask once a week, as curls affect it negatively, so it needs to be nourished permanently.

Avoid curling hair during pregnancy; Because during this period, it is sensitive and tired.

Brush hair with a wide-toothed comb.
The most beautiful crimping short hairstyles:
Here are the latest ideas for crimped hairstyles for short hair this year:
Short hair Pixie Cut
:
In this haircut, it is always preferred to lengthen the upper part of the hair while shortening the front fringe a little as well as side tufts to get the look of the star Haley Berry.
Afro haircut:
This haircut is only compatible with crimped short hair black girl those with dark skin and crimping short hair.

It needs thick hair that is coarse and curly to get the look correctly and appropriately.
Blended Bangs hair cut.
Long Bob's hair cuts
.
Curly Shag hair cut.
Our dew treats to you today are to generally take care of the beauty of our hair, so we are looking for many ways that increase its beauty, such as dyeing, cutting, straightening and curling them, crimping short hair is considered one of the modern hairdos that have received wide acceptance among various women, as it can be done when going to work, or going to a formal party.