Thick Coarse hair is characterized by the thickness of its locks, and it is more prone to dryness and frizz, so it may cause inconvenience to its owners, despite the weight and density of hair, while coarse hair has its benefits, because it is strong and able to withstand various factors that lead to damage for a longer period, compared to the types of soft and light hair The other, many women have a hard time finding hairstyles for thick hair. So what is the best short haircut for thick coarse hair? In this article, we provide you with the best hairstyles for thick coarse hair, how to style it in a curly way, and ways to smooth it out.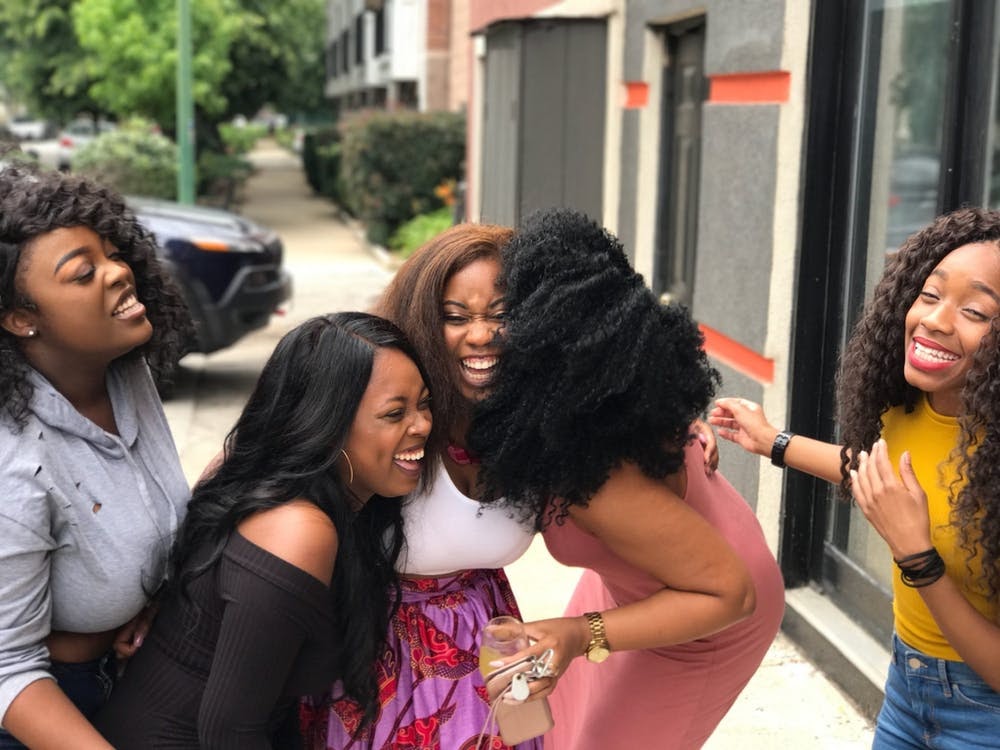 Short Hairstyles for thick coarse hair
Many women with coarse hair may be confused about choosing a suitable hairstyle for them, and that matches their thick or curly hair, which may cause distress for some of them
Do not worry many hairdos suit this type of hair; Here are some of them:
The thick braid wrapped around the head Straight hair with braids.
Short hair with rings.
Curly hair.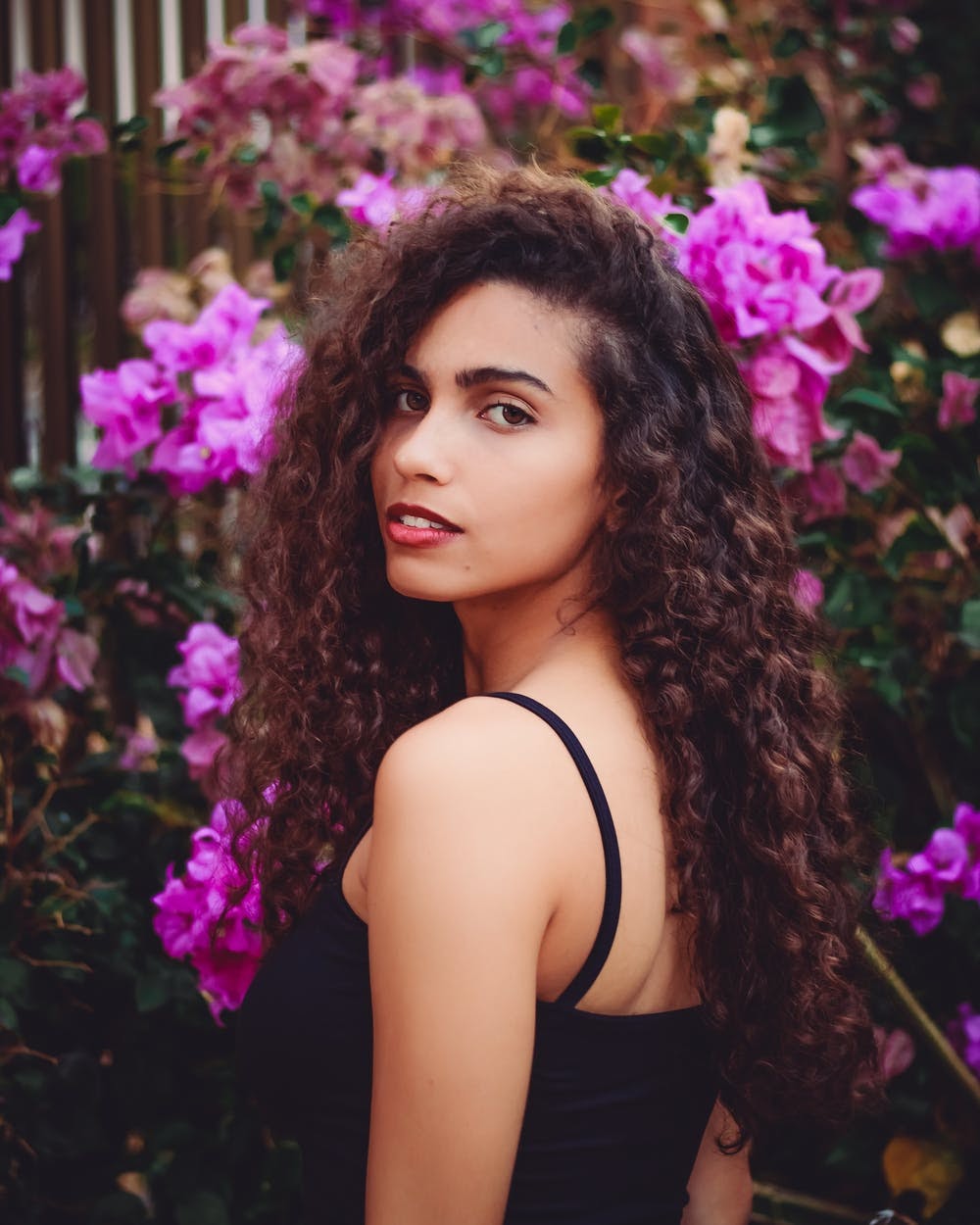 How to make curly hair for coarse hair
If your coarse hair is in good condition, you can turn it curly easily. In addition to this hairstyle being practical, it is popular and fashionable,
Here is how to make curly hair:
● Spray your clean, dry hair with a moisturizing conditioner,
● Leave it on the hair.
● Divide your hair in front and back.
● Pin the front section up to keep it away from the back.
● Define a section of your hair half an inch in size.
● Choose an appropriate amount of hair so that the heat of the curling iron reaches all the follicles.
● Gently slide the iron down this section toward the ends of your curly hair.
● Spray every part you finish with an elastic hairspray, for a smoother, more natural look.
● Continue until you are done with your entire head in the same way.
● Bristle hair can appear dry and dull, so use a shine product to add shine and moisture to curly hair.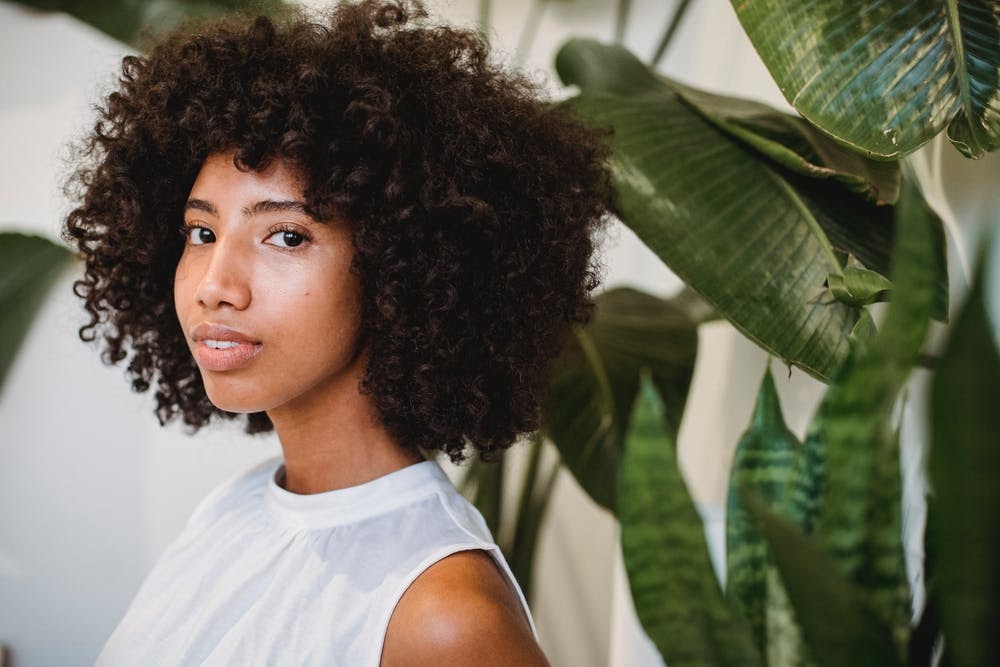 How to Turn Coarse Hair into Fine?
There are some assumptions that bristle hair is always curly and thick, and cannot be smoothed, which is not true.
You can get fine hair by following some steps;
Be sticky to them for some time to ensure the best result, which is as follows: Moisturizing the entire strands of hair except for the parts closest to the roots.
● Follow a regular hair washing routine, carefully choosing the type of shampoo and conditioner to suit the coarse hair.
● Using hair smoothing recipes once a week, to deeply condition your hair.
● Rinse hair every once in a while, to keep it moist and soft.
● Follow a healthy diet, and pay attention to nutritional supplements
● useful for hair, such as: omega-3 and vitamin "A".
● Drink enough water, and limit sugary and carbonated drinks.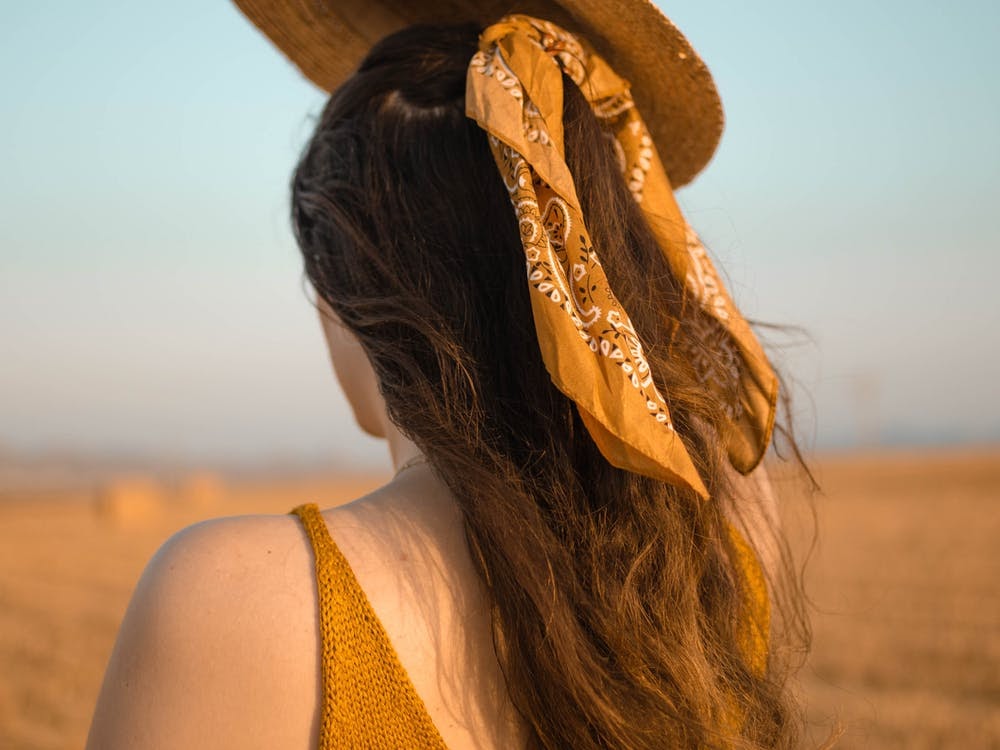 Is the best cut for thick hair the one that reduces volume?
Not necessarily.
By introducing the appropriate care routine for your hair in addition to adopting the appropriate hairdos for it, you will not need to hide its density but on the contrary ... show it and shine. The only question you have to ask yourself is, "Do I control or enhance it's wrinkle?" After making your decision, find out what follows other hairstyles for thick coarse hair that may be suitable for your look ...
If you are a coarse hair owner and are looking for a modern haircut that gives you a renewed and distinctive look, we have collected for you in this article a group of haircuts for thick coarse hair with short length, to choose among them what you like, and you will get through it an attractive and striking look.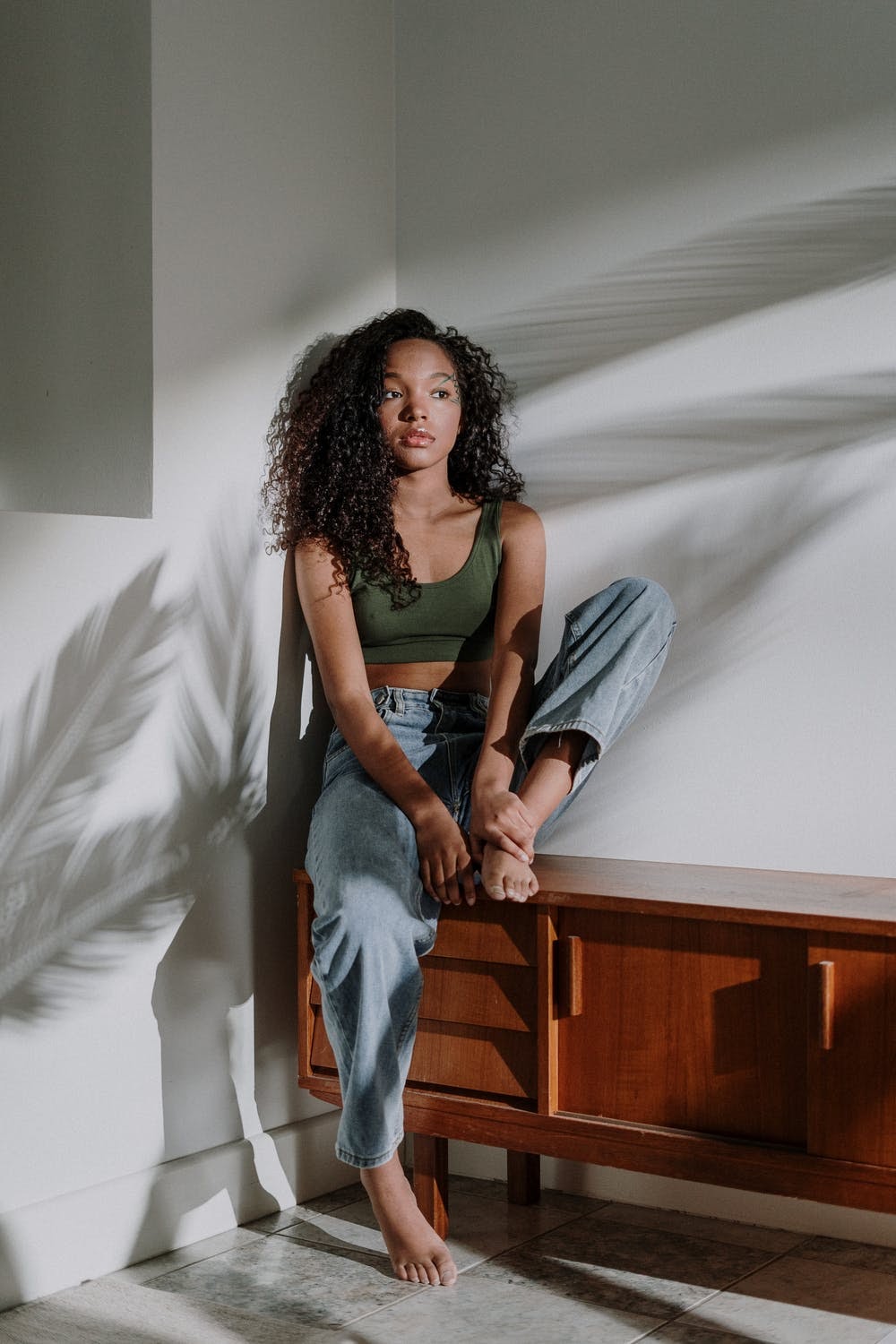 Pixie haircut side inserted:
● If you want a short haircut for thick coarse hair that suits you, the included pixie haircut will be a great modern option for you, as it gives you a bold and attractive look, and makes it easier for you to control the texture of your hair.
● This haircut is based on very short hair from the back, and layers of hair extending from the front, with some relatively long strands falling down the sides of the face.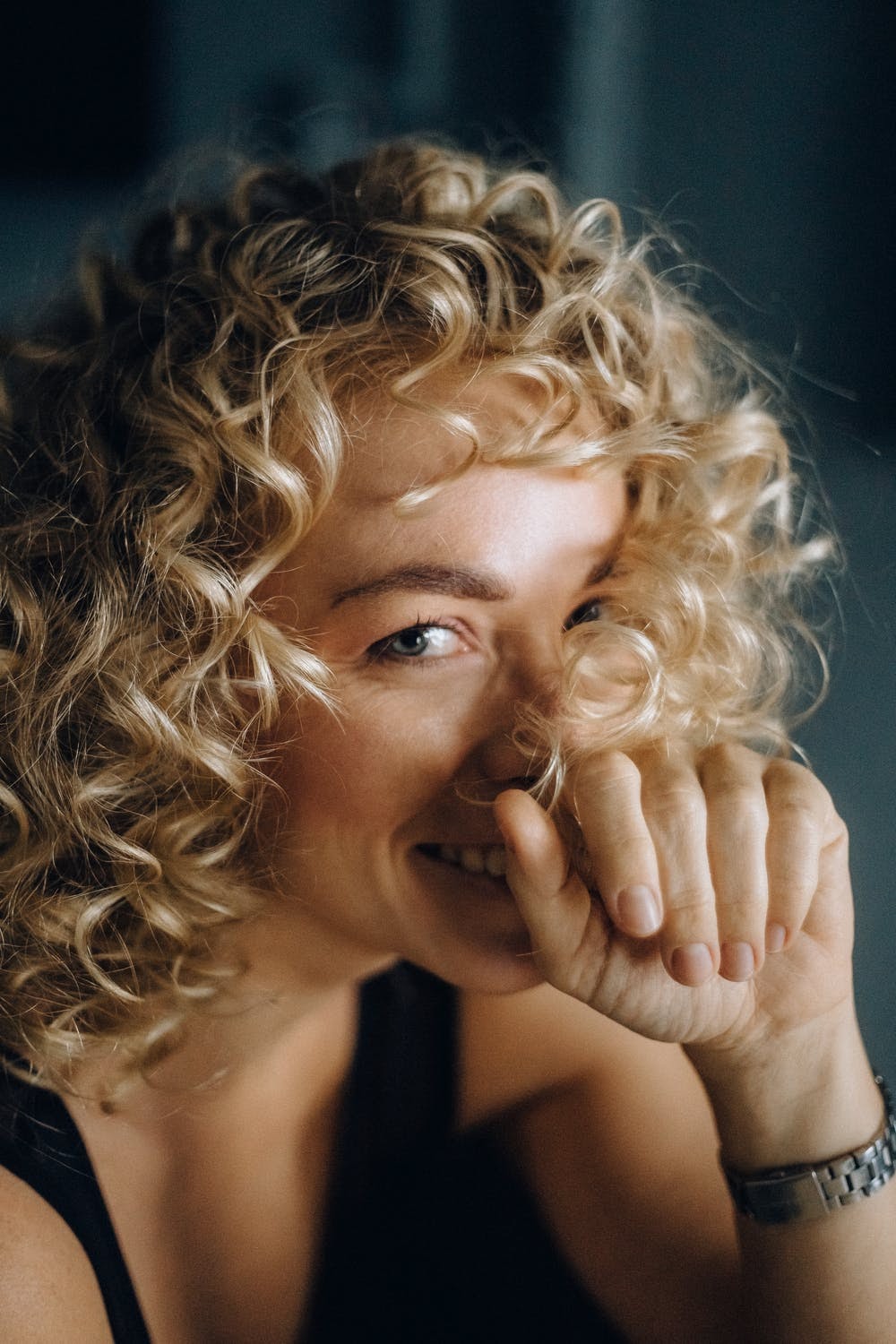 Short haircut with layers:
● If your hair is coarse, and you want comfortable short layered haircuts thick hair through which you can control your hair, a short haircut with layers is one of your best options,
● It is a simple haircut that gives you a rejuvenated look and helps you manage your coarse hair.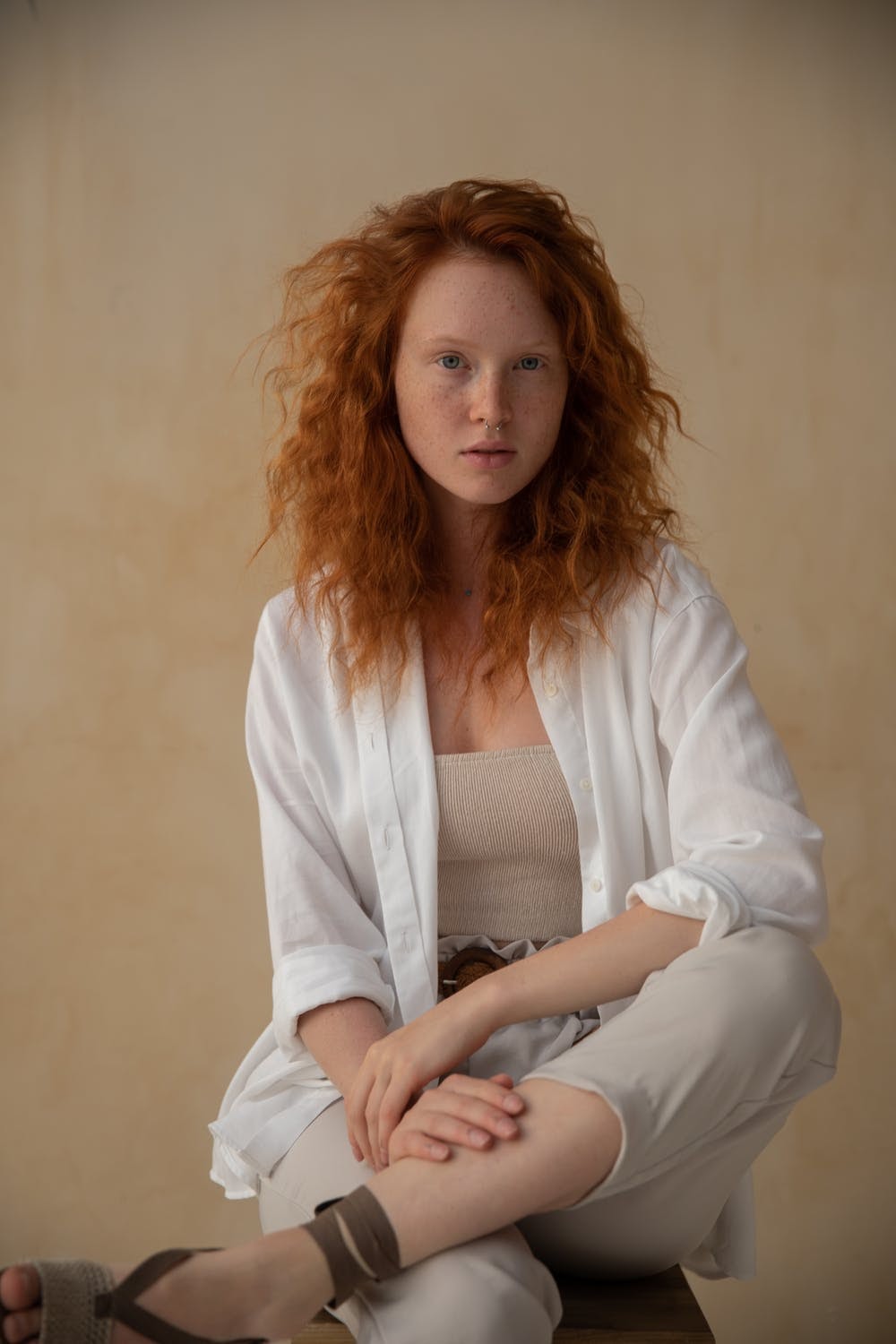 Asymmetric curly haircut:
● Short hairstyles for thick curly hair, asymmetric in length, and reaching the edges of the chin, is a great way to get a youthful look and to show the beauty of your hair in a simple and uncomplicated way.
● Usually, this haircut is adopted by women with thinning hair because it gives the hair more volume. However, it is very suitable for those with coarse hair as it is very comfortable and easy to control.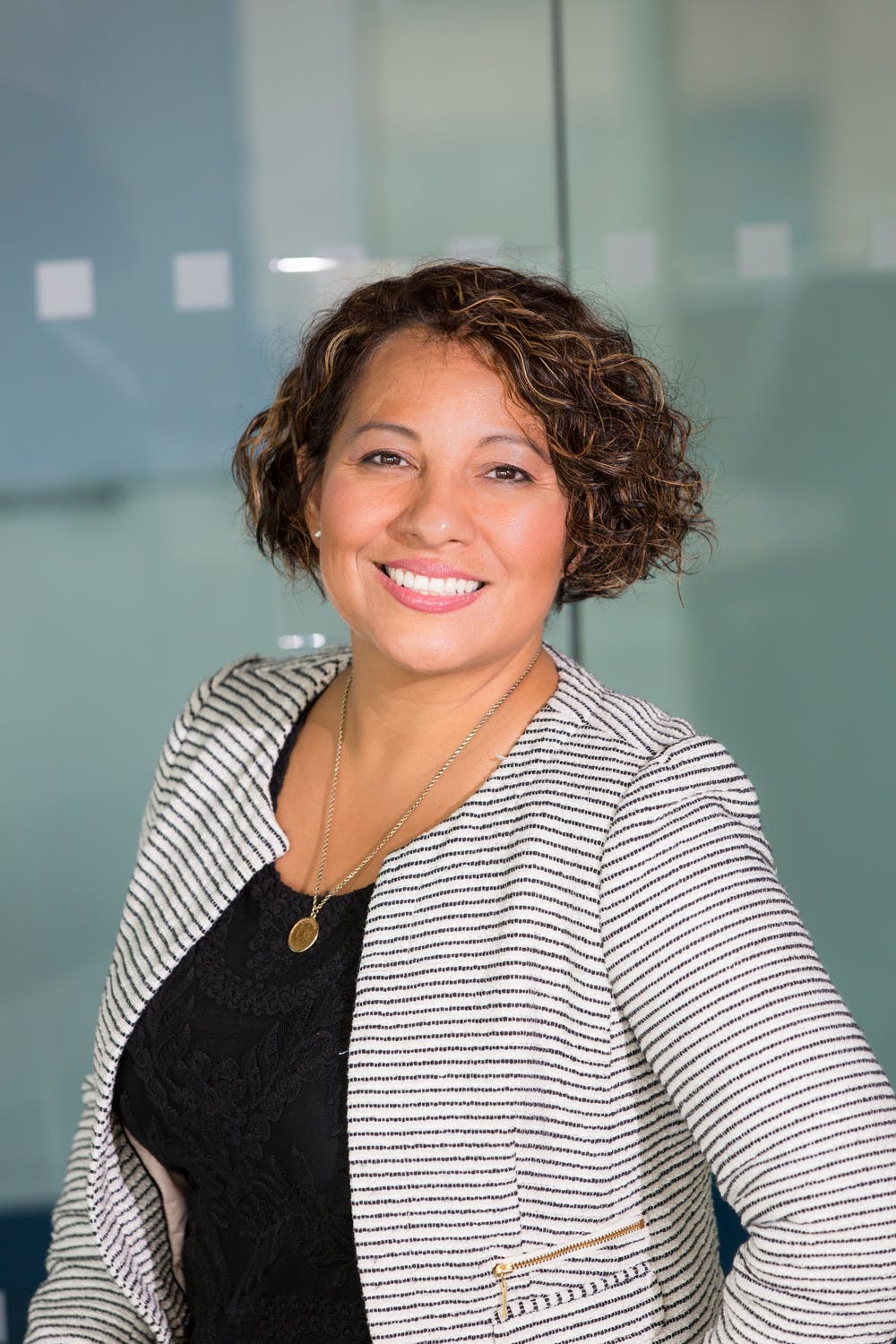 Pop story included:
● This short haircut for thick coarse hair will make you enjoy the texture of your coarse and dense hair.
● Especially if you adopt a straight hairstyle, which starts short from the back and progresses to the longest from the front.
● It is a great trendy short haircut for thick coarse hair that makes you look younger and more youthful.
What are the best short haircuts for thick hair and round faces?
The shape of the face and the shape of the hair also control the shape of the hairstyle or the haircut, and many of us love to change and renew in hair styles, so we will inform you about the latest fashion, especially suitable hairstyles for thick coarse hair and round faces, follow with us best looks suitable for owners of thick hair and round faces.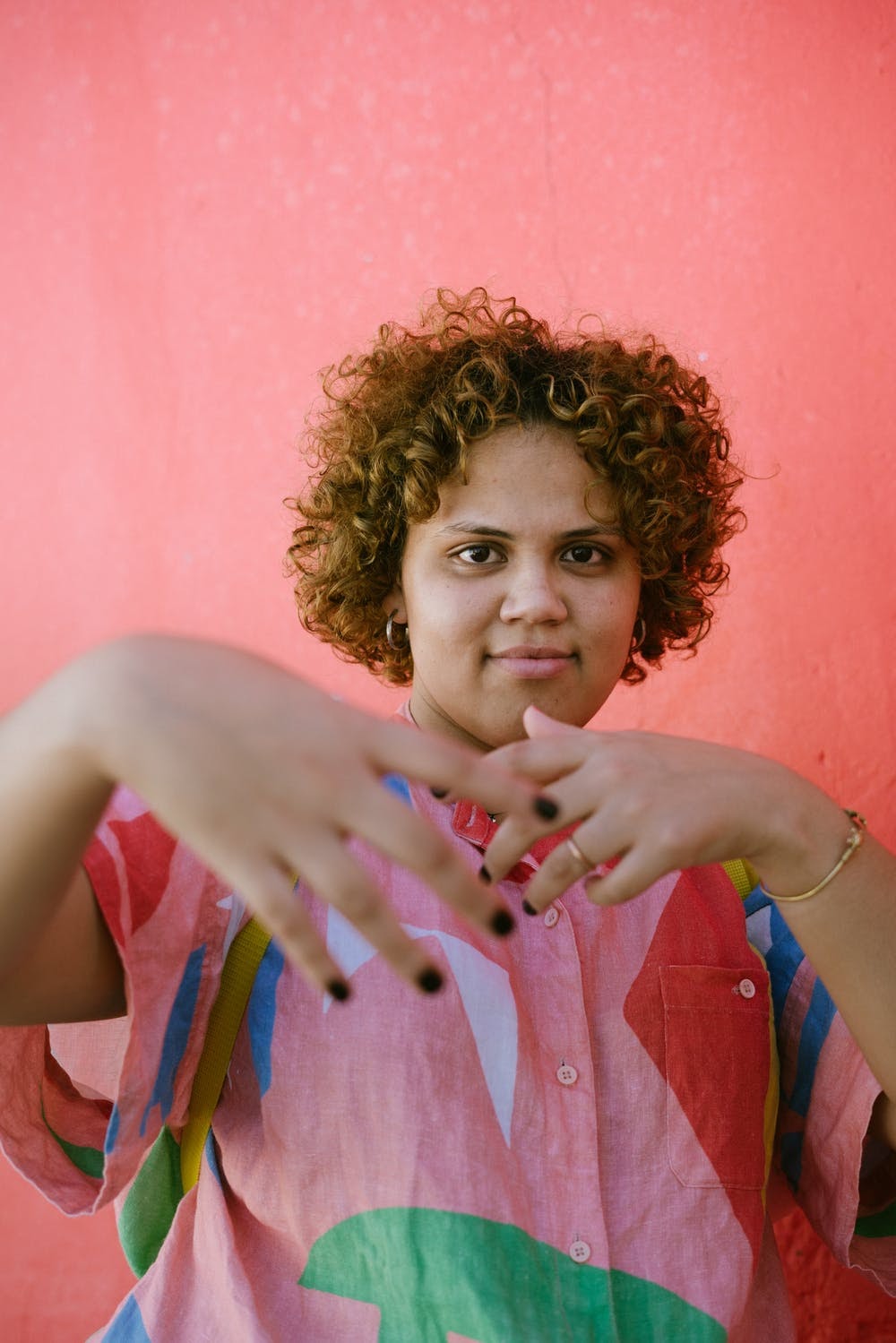 Short curly hair:
Always on-the-job haircut, especially for the busy mornings.
Medium haircut with center bangs:
A hairstyle that works well with occasions, especially with dresses.
Short haircut with long side fringes:
Easy-self hairdo
A medium haircut with side bangs
Cute and chic style to do
A medium haircut with tied back hair:
Feminist style
Short hair, light on one side and heavy on the other side:
Try all ways and be different .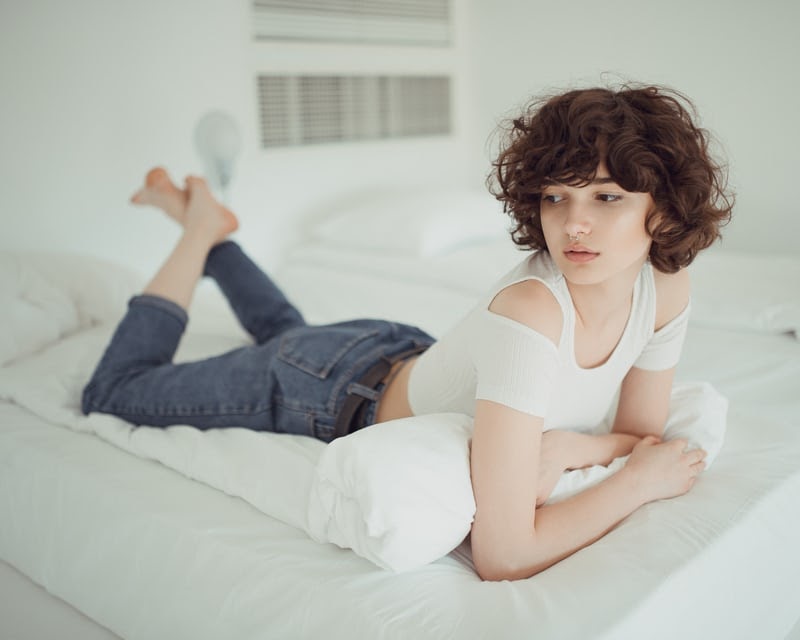 Thick hair gives an attractive appearance, but on the other hand, some problems face the owner of thick hair, what are they? How can you deal with thick short hair?
Although thick hair adds beauty and attractiveness to women, it may cause some annoying problems, unlike light hair, which is easy to comb and care for.
What are the main problems with thick hair? And how can a woman maintain its density and softness?
Difficulty combing hair:
● Many women with thick hair face the problem of difficulty combing the hair, as the chances of it getting tangled increase, and it takes a long time to finish styling it.
● This is due to the type of hair, it can be dense, but not straight and smooth, and thus the strands of hair are easily intertwined quickly.
● While combing thick and tangled hair, women feel pain and many strands may fall out.
● To reduce the chances of tangles, it is advised to gently loosen the hair through the fingers first, as this will facilitate combing later.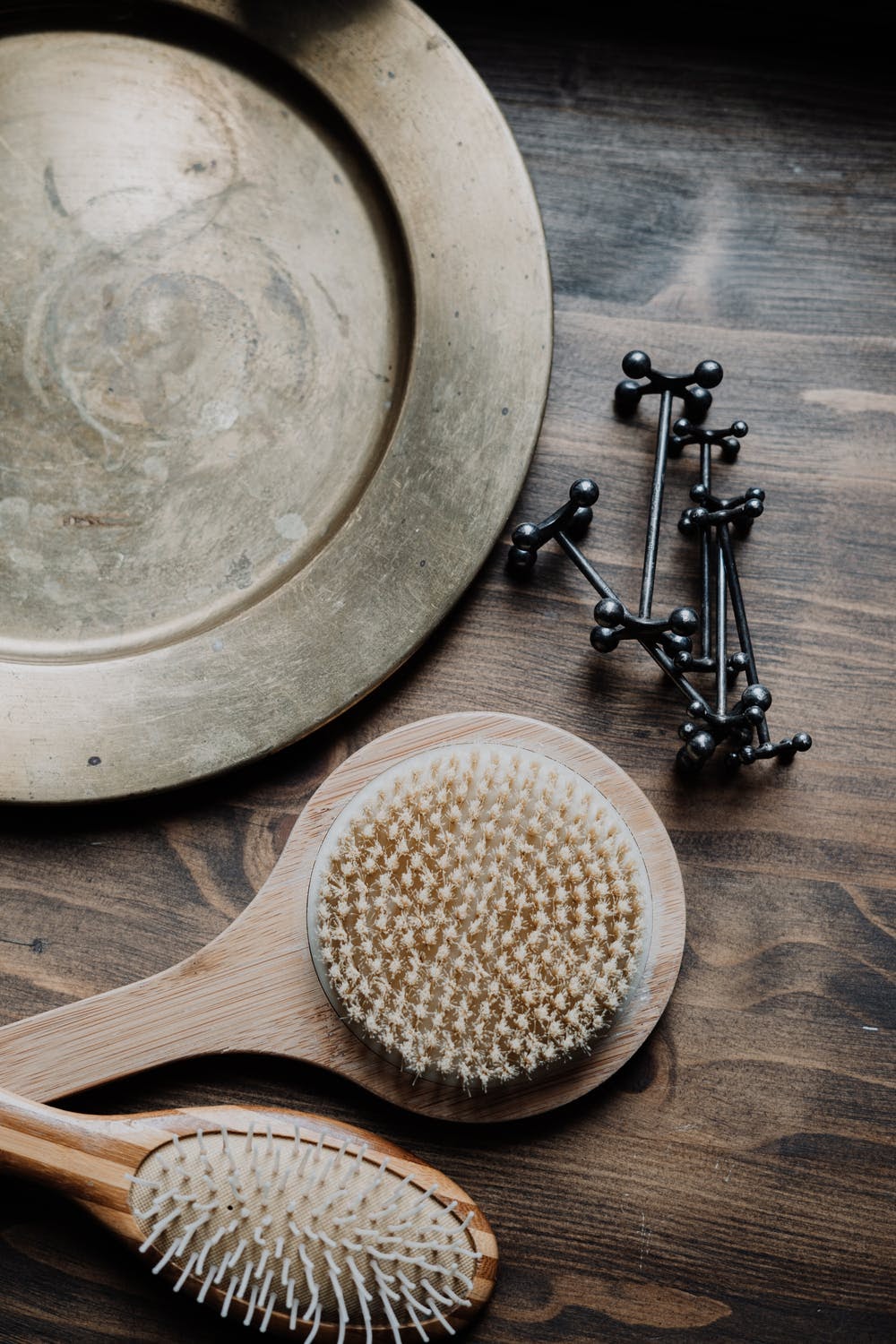 Difficulty cleaning and moisturizing it well:
● It is difficult for women with thick hair to clean their hair well and apply conditioner or cream bath to the entire hair, so these products are not guaranteed to reach all parts and roots.
● Also, this requires a long time, as well as large amounts of lotions to wash and condition the hair.
● But a woman should try to reach all the hair while washing as much as possible.
Frizzy hair:
● The thicker the hair, the greater the chances of frizziness and a frizzy appearance, especially if the hair is dry and damaged.
● After combing and drying the hair, the hair becomes large and has an unpleasant appearance, and the woman is forced to make a hairstyle that conceals this frizz and avoids leaving it free, or resort to using a hair iron, which increases its damage.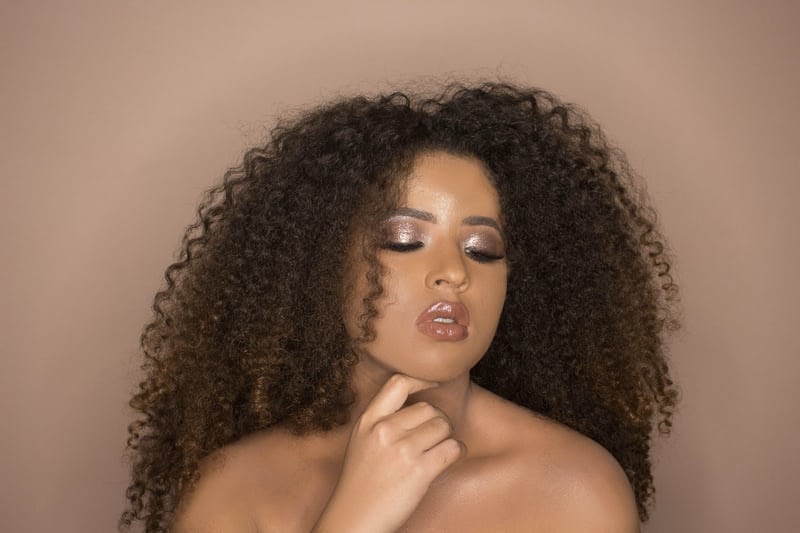 Not to dry hair easily:
● When the hair is light, it is easy to dry once you have finished bathing, and thick hair requires a lot of time to dry, and some women are forced to use a hair dryer, which is also one of the things wrong with its health.
● Therefore, it is preferable for a woman to wash her hair in the evening, to give it enough time to dry and to be ready for any tasks the next day.
Excessive hair loss:
● The chances of hair loss increase if it is thick, which puts women in critical situations.
● You will find a lot of hair on clothes and in the place where you sit, as well as on the bed after waking up.
● Thus, thick hair needs care and attention to reduce its loss.
Ways to care for thick hair
To avoid all the previous problems as much as possible, it is advised to follow the following guidelines:
● Cut the ends of the hair regularly so as not to be exposed and damaged and its appearance becomes dry and frizzy, as the ends are usually light and split.
● Apply the appropriate products for your hair and choose good types, and you must do a cream bath once a week to maintain the health of hair and scalp.
● Use lotion to reduce tangles when combing hair Serum is one of the ideal preparations for this purpose, and you must choose what suits your hair.
● Comb your hair daily: Time must be devoted to combing hair daily, in order to preserve it and reduce the chances of tangles.
● A wide-toothed wooden comb must be used, and harsh brushes that lead to hair tearing and falling off should be avoided.
● And to start combing from the ends, then the middle of the hair, then the hair from the top.
● Reducing the use of hot tools: because they cause more damage and problems to the hair, as well as avoid the use of dye that affects the hair negatively.
● Washing hair twice a week: When thick hair is left for a long time without washing it, it becomes more susceptible to dirt, oil accumulation, and the chances of it getting tangled.
● It is preferable to wash the hair with lukewarm water rather than hot because it can damage the hair. But it is not recommended to overuse shampoo and conditioner so that the hair does not get rid of the essential oils that maintain its attractive appearance and health.
● Dry hair in a natural way: and avoid the heat that causes many problems with the hair, it is recommended to leave it free to dry through the air, even if this requires a long time.
● Detangling with fingers throughout the day: This reduces the occurrence of tangles and makes it easier for you to comb the hair. It is preferable to make a "braid" with the hair before bed, so that the strands do not interfere during sleep.
● Taking fish oil supplements: Because of their many benefits for hair, so that it remains smooth and healthy, and prevents the accumulation of fat and dandruff.
● Apply beneficial oils for hair: such as argan oil, avocado oil, jojoba oil, tea tree oil, and almond oil, as well as olive oil, all of these types are useful for hair, moisturizing and shining.
● It is recommended to apply the oil once a month, to be warm, with a scalp massage while applying it.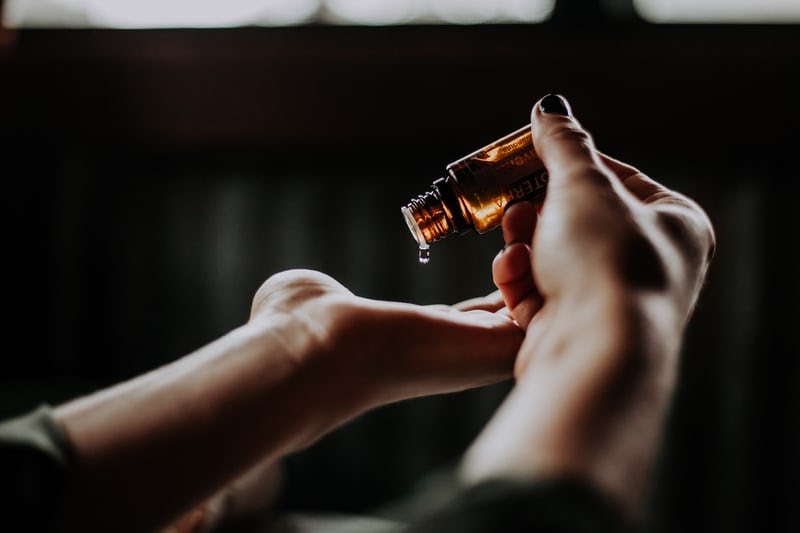 Our dew treats for you today, creating short haircut for thick coarse hair is not difficult, you can take inspiration from one of the previous haircuts, which will give you an attractive appearance, and remember that the beauty of hair begins first by following a daily routine to take care of it, its cleanliness and its health.
Read more: How to do Messy Bun for short thin hair step by step